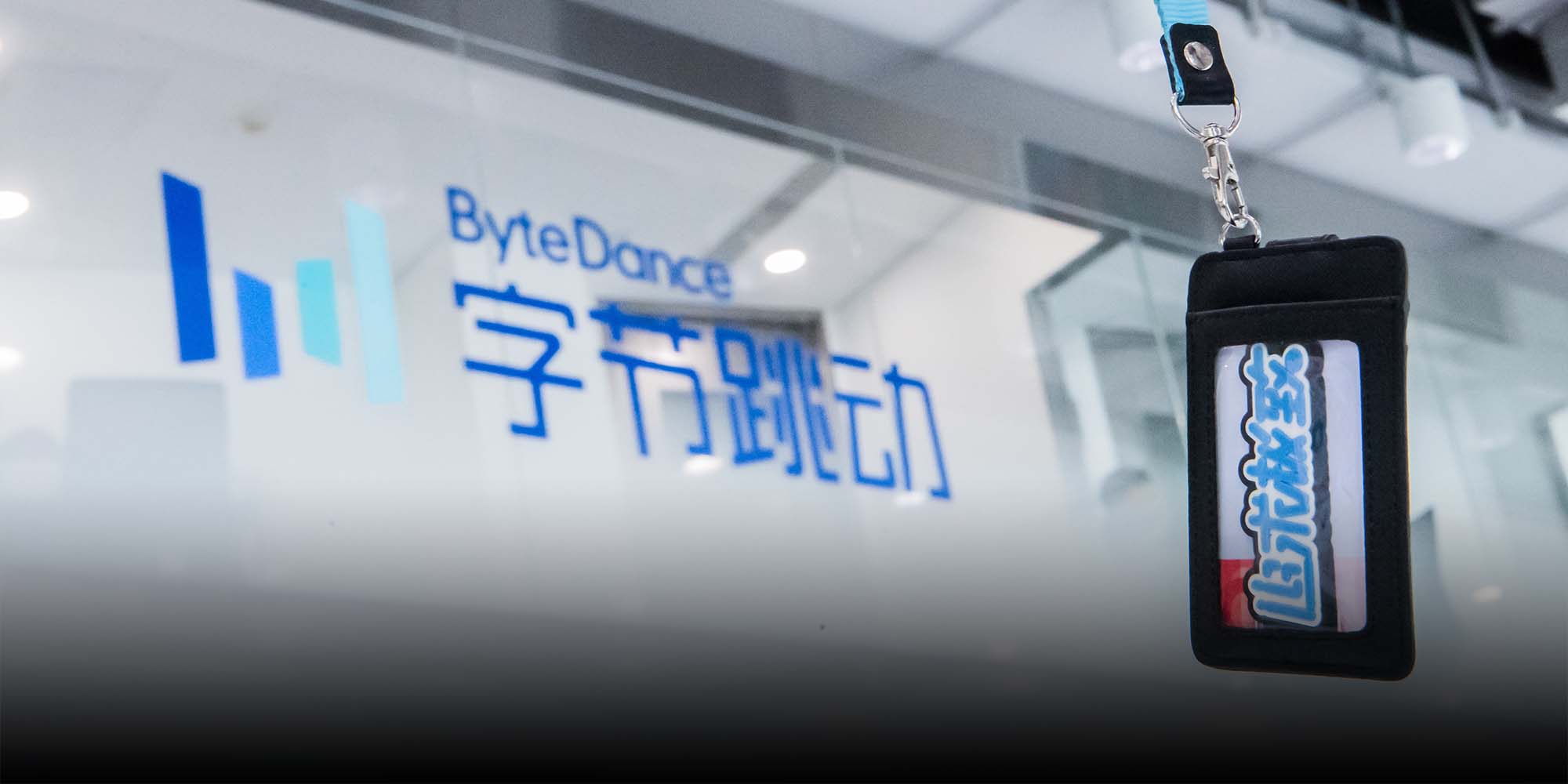 NEWS
ByteDance Cuts Staff in Education Business Amid Tightening Rules
China has introduced sweeping measures to tame the country's tutoring agencies to better regulate the industry and reduce the academic burden on students.
ByteDance, one China's leading internet companies, has started to downsize its education operations amid the country's tightening grip on burgeoning extracurricular tutoring agencies.
A Bytedance employee, who didn't want to be named considering the sensitivity of the issue, told Sixth Tone on Friday that the company was cutting back on staff due to the suspension of "certain business." Employees at Qingbei and Guagualong, which offers online tutorials to school students and early childhood education, respectively, will either be restructured or laid off.
"The exact number of employees (affected) remains unknown," the ByteDance employee said, adding that the laid-off employees will be compensated according to company policy.
The move comes less than a month after China's Cabinet, the State Council, formally announced several measures — including a halt on the approval of new tutoring agencies for students from grades one through nine — to better regulate the sector, which saw a boom as classes moved online due to COVID-19 restrictions last year. The industry has been blamed for academic burden and unfair competition among students.
ByteDance, the parent company of popular short video app TikTok — known as Douyin in China — entered the academic sector in 2016 by investing in education startups and developing education products. Last year, the company set up Dali, an education technology brand to host its education businesses. Then in March, the company announced it would begin a four-month large-scale recruitment of 10,000 positions.
Following the central government's new measures piloted in major cities like Beijing, Shanghai, Guangzhou, and Chengdu, stock prices of major education companies have plummeted.
Stock prices of U.S.-listed Gaotu, a leading Chinese education group, dropped to about $3 from nearly $150 in January. The company reportedly planned to lay off some 10,000 staff in July, domestic media reported.
"We are very, very sorry that we had to make such a hard decision. We are so, so sad that there would be so many colleagues who have to leave," Chen Xiangdong, CEO of Gaotu wrote in an internal letter, cited in the media report.
In recent weeks, some cities have also heeded calls to reduce the academic burden on students, one of the reasons cited by central authorities behind the strict measures on tutoring agencies. While Shanghai plans to cancel English tests during final exams for students from grades three through five — they will only take Chinese and math exams — Beijing has ordered all of the city's academic training institutions to become "non-profit" by the end of 2021.
Though yet to be implemented, the impact of the new measures is already being felt in the education sector. Vacancies for various education agency positions — from teachers to marketing and management jobs — dropped by 40 percent in the second quarter of 2021 compared to the first quarter, according to recruiting firm Liepin.
Meanwhile, employees at education companies are cautiously watching the situation unfold. A teacher surnamed Xie at a branch of New Oriental Training Institute in the southwestern city of Chongqing, told Sixth Tone that she hadn't received any lay-off notice. However, her weekend classes due to start in September had been moved to weekdays.
At ByteDance, an intern who interned at the company's education unit, told Sixth Tone that the central government's announcement last month had employees talking about how it might affect them.
"As soon as the policy was announced, everyone in the office was shocked and realized the upcoming outcome," the intern said, describing the mood then.
Additional reporting: Zeng Chuchu; editor: Bibek Bhandari.

(Header image: People Visual)