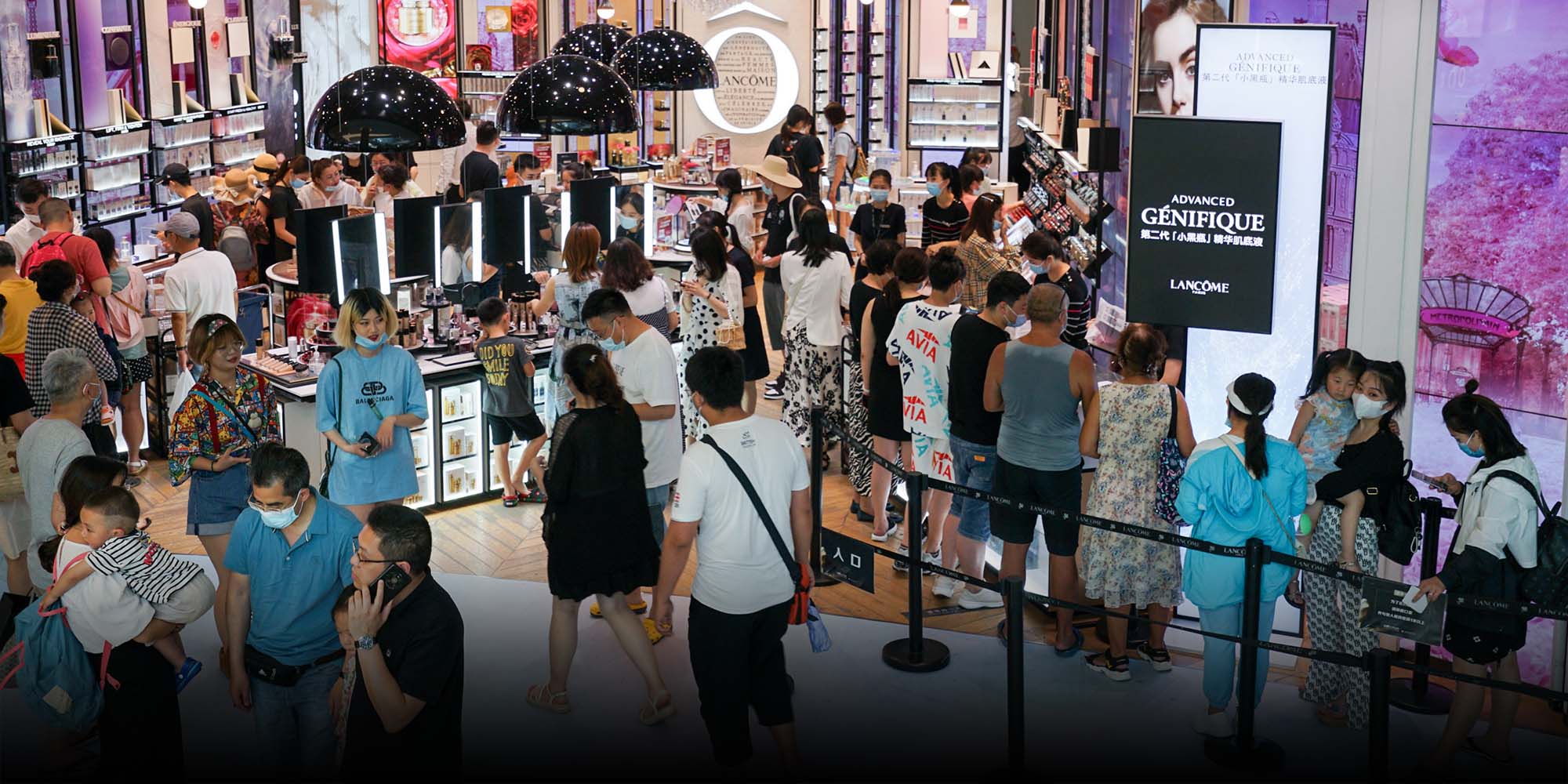 NEWS
Hainan Duty Free Uses QR Codes on Items to Deter 'Daigou' Trade
An increasing number of people are buying products from the island province's retail outlets and reselling them on the mainland — all while avoiding taxes.
Before the pandemic, China's island province of Hainan was mostly popular with visitors seeking a tropical holiday. But as the country shut its borders to curb the spread of COVID-19, it has turned into a new duty-free shopping destination.
However, the tax-free haven has also attracted people who snatch up products only to resell them to others. Known as daigou, they usually buy luxury goods from abroad for consumers in China, offering branded goods at a cheaper price than the authorized outlets in the country, even with the added commission.
Now, authorities are increasingly wary of the daigou economy, as more individuals get involved in such practices. Provincial authorities in Hainan on Sunday said they have implemented new measures to crack down on the practice by using trackable QR codes.
Perfumes, cosmetics, liquors, and mobile phones bought at the province's duty-free outlets will now start to include QR codes to help deter reselling and provide information on unpaid duties, Yao Lei, an inspector at the provincial department of commerce, said at the press conference Saturday.
By the end of the year, all duty-free products in specific categories will have a traceable QR code as well as an anti-counterfeit code and labels warning buyers not to resale, according to Hainan Free Trade Port. Though the information will be handy to authorities wanting to trace such items, it's unclear if consumers can scan them using personal mobile devices.
Sofya Bakhta, an analyst at market research firm Daxue Consulting, told Sixth Tone that resellers profit by usually avoiding taxes when reselling products, and the measures in Hainan were a way to curb such practices.
"It creates unhealthy competition and decreases customers' purchasing power, and as a result, negatively affects the market economy," Bakhta said.
Authorities began a sweeping crackdown earlier this year after customs officials in Hainan's provincial capital Haikou arrested some 560 resellers who had collectively avoided 40 million yuan ($6 million) worth of taxes as of May, local media reported.
In July, the provincial education authority also used campaigns urging college students not to indulge in daigou practices or use the duty-free quota — raised from 30,000 yuan to 100,000 yuan last year for all Chinese citizens — to profit from such activities.
Hainan received its duty-free status in 2011 to develop the island into an international tourist attraction, but it wasn't until last year that domestic shoppers, unable to travel abroad, started flocking in droves. Duty-free spending in the province during this year's Labor Day holiday amounted to nearly 1 billion yuan, a 248% year-on-year increase, according to official data.
Editor: Bibek Bhandari.
(Header image: Shoppers at a duty-free mall in Sanya, Hainan province, May 3, 2021. People Visual)