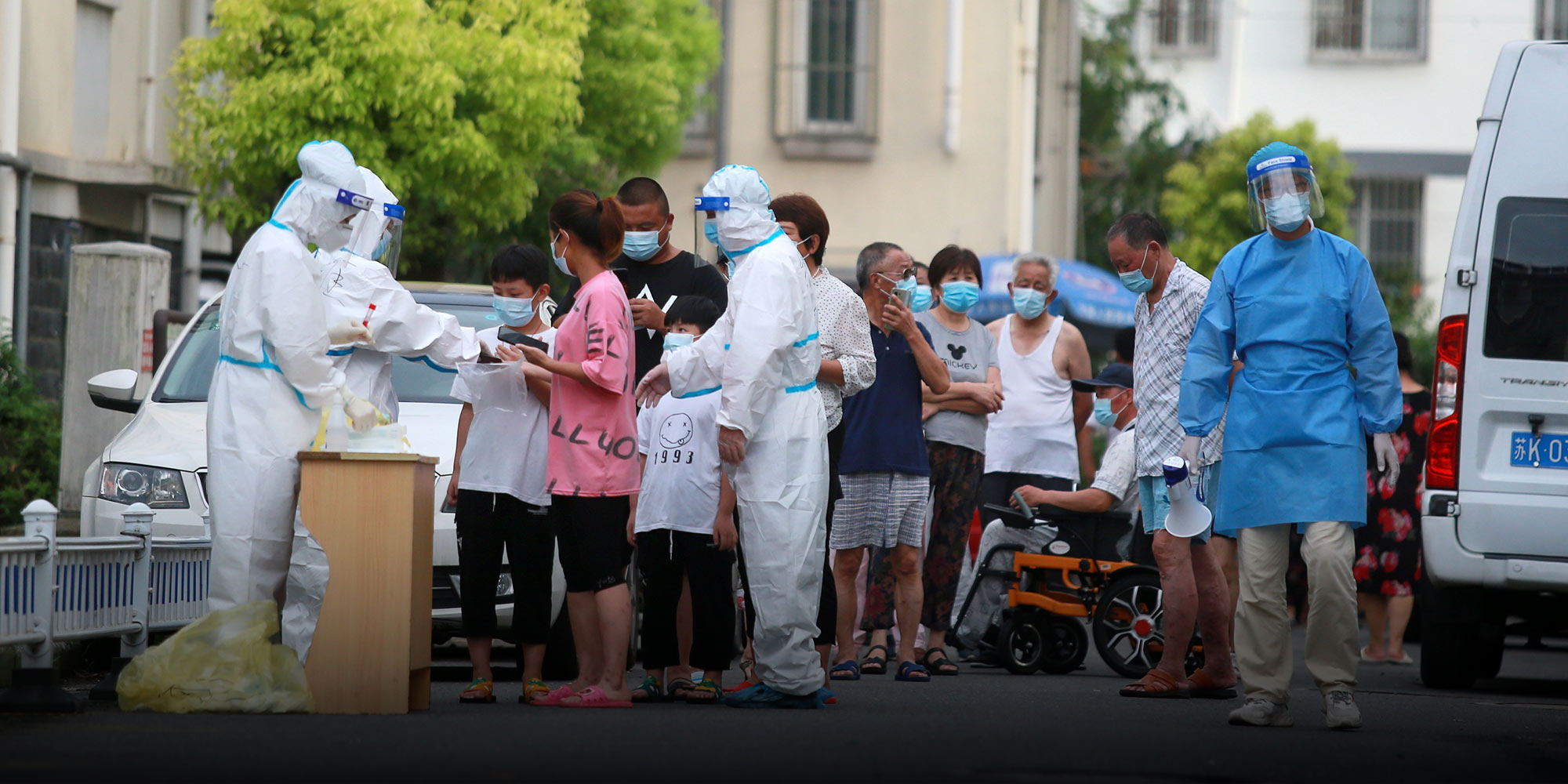 NEWS
Nanjing Woman Faces Detention for Hiding Travel History
The woman had flouted virus-control measures by visiting Yangzhou without informing the relevant authorities — and tested positive for the virus days later.
Police in the eastern city of Yangzhou said a 64-year-old woman will face detention for not disclosing her travel itinerary, which they said may have contributed to the recent COVID-19 flare-up, domestic media reported Tuesday.
The woman, surnamed Mao, had boarded a long-distance bus from Lukou sub-district in neighboring Nanjing a day after the city found nine workers had tested positive at the city's international airport, according to the media report, citing the police. The woman had left for Yangzhou discreetly without informing relevant authorities after the virus-control measures had been put in place.
Six days later, on July 27, Mao visited the hospital in Yangzhou after developing a cough and fever. She tested positive for the virus, along with her sister, who she had been staying with.
Yangzhou police said Mao is suspected of violating anti-epidemic and disease prevention regulations, as she didn't report her itinerary to local community authorities. She also frequently visited several public places, including mahjong parlors and restaurants — trips that have been attributed to a rise in infections.
Mao has been transferred to a designated COVID-19 hospital in Nanjing, though details of her detention are unclear.
Yangzhou had 126 confirmed cases of COVID-19 as of Tuesday, and the situation remains "severe," according to local health authorities. The city has reported more daily local infections than Nanjing over the past four days.
Meanwhile, a woman in southwestern Sichuan province was detained for 15 days for disrupting COVID-19 control measures, according to media reports. She reportedly slapped a community staff member and threw her mobile phone after the latter asked her to remove her parked bike from the sidewalk to prevent obstructing people's movement.
Editor: Bibek Bhandari.
(Header image: Residents line up for COVID-19 test in Yangzhou, Jiangsu province, Aug. 3, 2021. Meng Delong/People Visual)