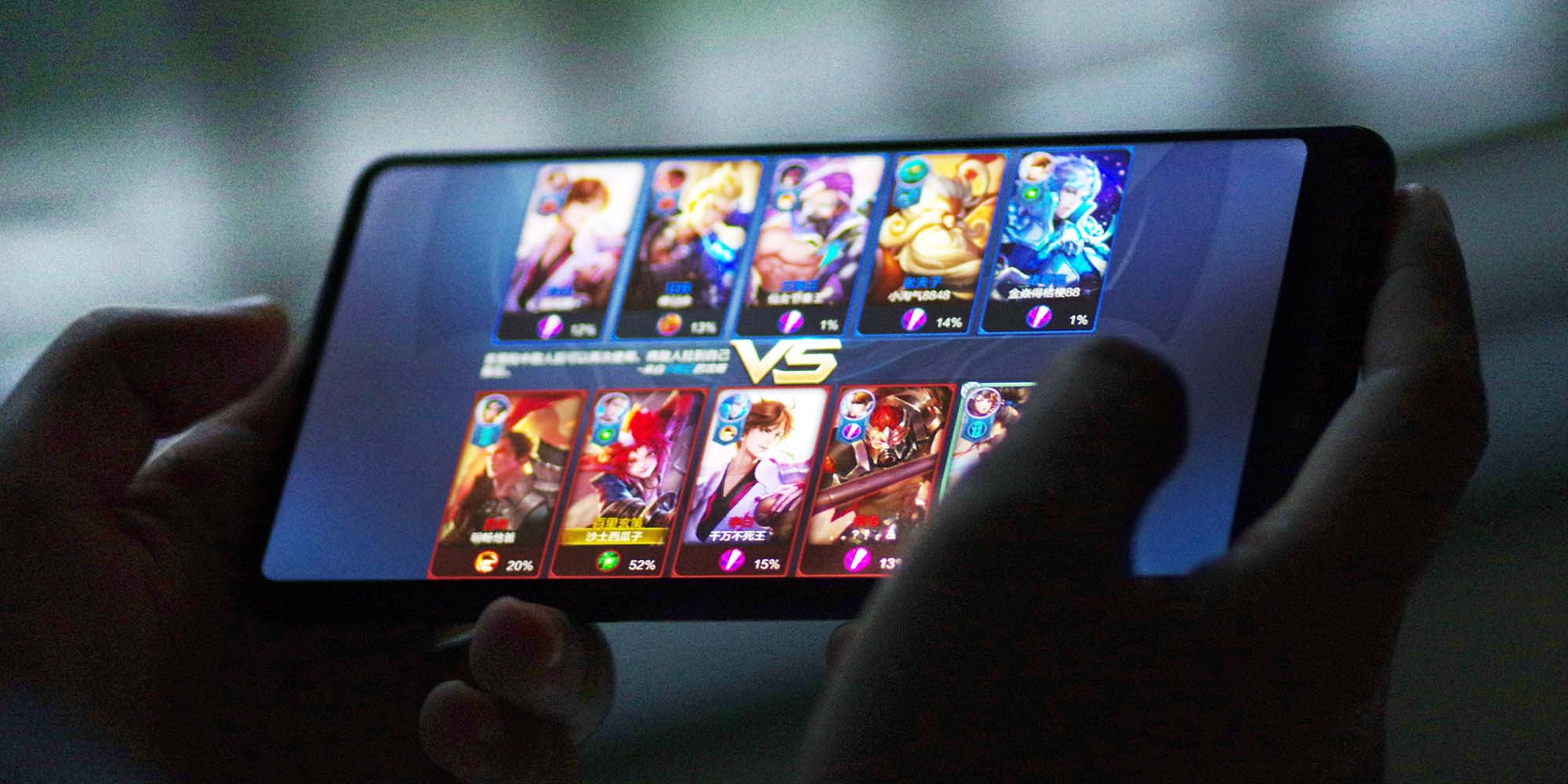 NEWS
Newspaper Article Plunges Stocks of Chinese Gaming Giants
The market-moving story worried shareholders of several tech companies over regulatory crackdowns.
Shareholders of Chinese gaming companies went through a rollercoaster ride Tuesday after an article from an influential state-run media outlet deemed online games to be teenagers' "spiritual opium," sending shockwaves through the domestic stock exchanges.
The article published by Economic Information Daily said the new kind of "drug" has grown into a massive industry, though "no industry could develop at the cost of destroying a generation." It particularly singled out the immensely popular "Honor of Kings," developed by Tencent Games.
The story was taken down briefly around noon before appearing online again with partial changes — "spiritual opium" was instead replaced with "online games." But the damage was already done.
Shares of large gaming companies listed on Chinese stock exchanges — including Tencent Holdings, NetEase, China Mobile Games and Entertainment Group, and XD Inc. — dropped by 10% to 20% before bouncing back after the article was deleted. Tencent's market value lost almost $64.3 billion at one point.
As the official publication of the China Securities Regulatory Commission, Economic Information Daily usually delivers the government body's positions on various issues.
"As an industry player, I welcome supervision by the media. But the phrase 'spiritual opium' had a significant negative impact and is highly insulting," wrote Huang Yimeng, CEO of XD Inc., on Q&A site Zhihu.
Chinese gaming companies have often been criticized for increasing gaming addiction among minors, with authorities introducing measures such as nighttime curfews to curb playtimes. Meanwhile, major players like Tencent Games have also introduced features — including facial recognition technology — to prevent children and teens from spending excessive time online.
Tuesday's article triggered heated discussions on Chinese stock forums such as Xueqiu and Futubull, with shareholders weighing in on their stock positions.
"I'm going to sell. If I keep you today, I'm the one who's going to be sorry in the future," one user wrote on Futubull.
"If the gaming industry is going bust, and the capital flows elsewhere, it's not only going to affect Tencent shareholders but everyone who buys stocks. It hurts the long-term confidence of investors," one user wrote on Xueqiu.
Tencent has not directly responded to the Economic Information Daily article but published new measures targeting gaming addiction on its corporate blog via social app WeChat. The measures include cutting gaming time for minors from 1.5 hours to one hour per day, and on holidays, from three hours to two hours.
The company declined to comment on the story.
Over the last few months, authorities have launched a series of regulatory measures on tech and education sectors, sending share prices tumbling. 
Wang Qi, CEO of Hong Kong-based MegaTrust Investment told CNBC last month that Chinese government do not intend to suppress big tech companies, adding the current events were "normalization of the internet regulation in China." He added the country's online space was largely unregulated until the revised cybersecurity law went into effect in 2017.
"China is still very committed to grow its domestic tech sector," Wang said. 
However, investors are worried. 
Vivian Gao, a shareholder of U.S.-listed Chinese education company Youdao Inc., said she has lost $2,500 since Beijing's heavy-handed response to tame tutoring schools.
"I used to think I could just focus on the company's performance, but now I think relevant policies shouldn't be neglected either," she told Sixth Tone. "I didn't buy Tencent's stocks, but I'm still concerned. Which company is going to be next?"
Editor: Bibek Bhandari.
(Header image: People Visual)