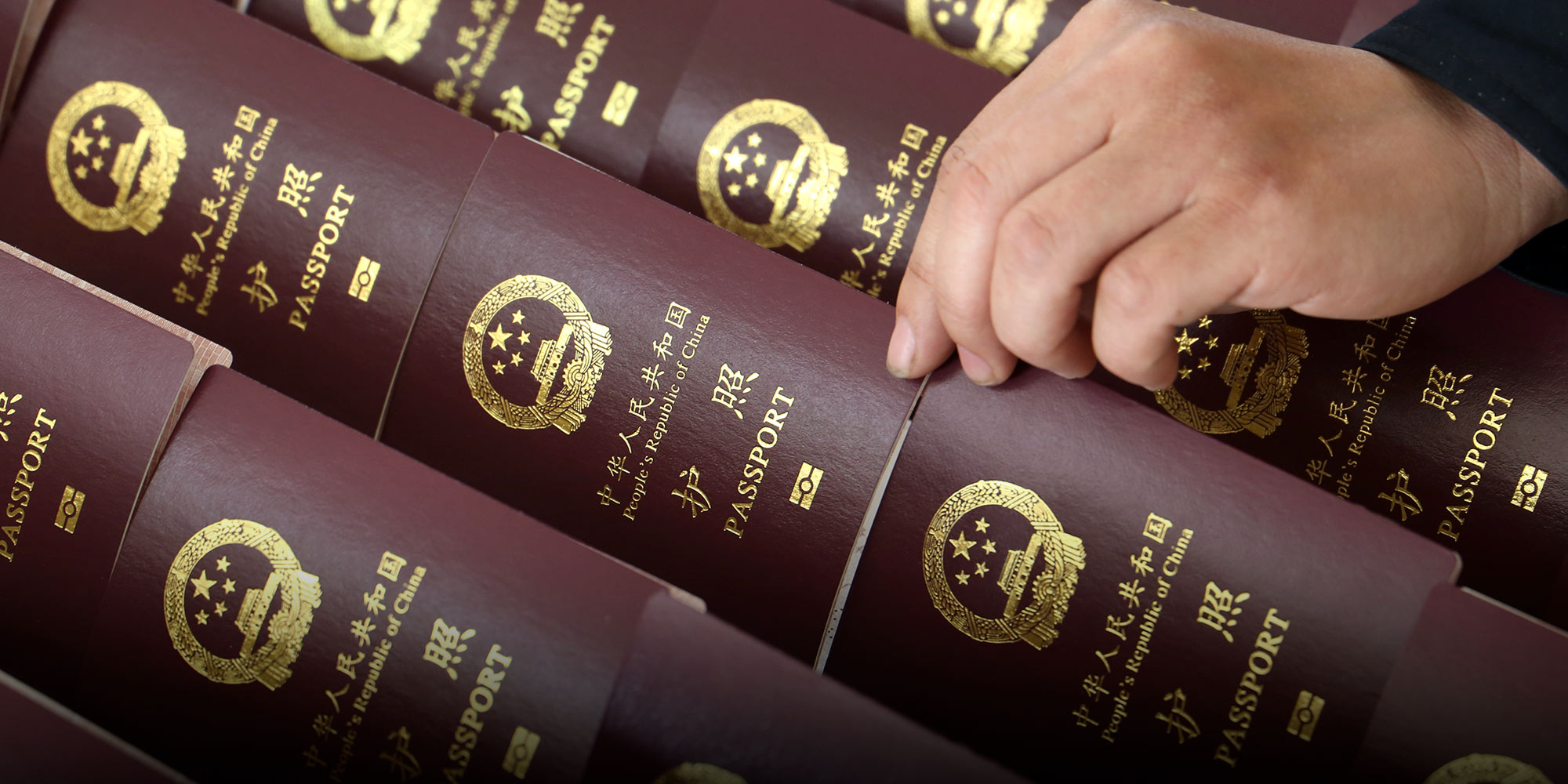 NEWS
China Tightens Passport Approvals Amid Surge in COVID-19 Cases
Only citizens with "urgent" purposes can apply for a new travel document.
China has tightened scrutiny over issuing and renewing passports to stop "non-urgent and unnecessary" cross-border travel in the wake of fresh COVID-19 outbreaks that have spread to several parts of the country.
Chen Jie, spokesperson of the National Immigration Administration, said only individuals with needs for overseas travel to study, work, or business purposes will be prioritized for new passports or renewals. He said the restrictions were in response to the global pandemic.
"It is strongly advised that applicants cancel or postpone their plans to go overseas if they don't have urgent and necessary reasons to do so," Chen said at the press conference Friday.
The immigration authority only issued 335,000 passports to Chinese mainland citizens in the first half of 2021, accounting for merely 2% of the total travel documents approved during the same period in 2019, according to official figures. Passports that were approved this year were mostly for students and people with work or businesses abroad.
Chinese students still account for a large proportion of those seeking travel abroad, though the pandemic has delayed their plans, according to a March report by the Center for China and Globalization and the Southwestern University of Finance and Economics. However, China hasn't allowed most international students enrolled in its universities to enter the country, though it has partially opened its borders for business travelers, albeit with strict quarantine requirements.
Zuo Weijun from the eastern Jiangxi province told Sixth Tone that his application was rejected in March and was told to resubmit it along with documents that proved he was going abroad for study or work. The 26-year-old said he had no intention for immediate international travel and wanted to have a travel document handy for the future.
Meanwhile, some people have found ways to circumvent the system.
A man surnamed Lu from the eastern Zhejiang province told Sixth Tone that his passport renewal application was initially denied, even though he had a Canadian permanent residency. He then applied for a community college in Canada and secured an admission letter, which cleared his path to get a new passport.
"It was an easy process," Lu said. "Just find a major and a university, and you can get it done in less than a month."
Difficulties in passport approvals have also led to some arguments with local officials in recent months.
In April, a man from the southwestern Sichuan province posted on social platform Douban about a dispute with authorities after they denied his passport renewal application. The man claimed to run a business overseas and needed to renew his travel document for logistical purposes, though he didn't intend to leave the country.
Chen Xi, associate professor of health policy and economics at Yale University, told Sixth Tone on Tuesday that the country has adopted strict measures as part of its "zero tolerance" policy to curb COVID-19 from spreading within its borders. He said the tight control has prohibited many from entering China, including foreign students, as well as some Chinese skilled workers.
"Chinese visa applications and passport renewals overseas have thus been substantially impacted," he said.
China is currently facing one of its largest outbreaks of COVID-19 in terms of geographical spread. The latest wave of infections that started in the eastern city of Nanjing has now spread to at least 31 cities in just over two weeks.
Editor: Bibek Bhandari.
(Header image: People Visual)