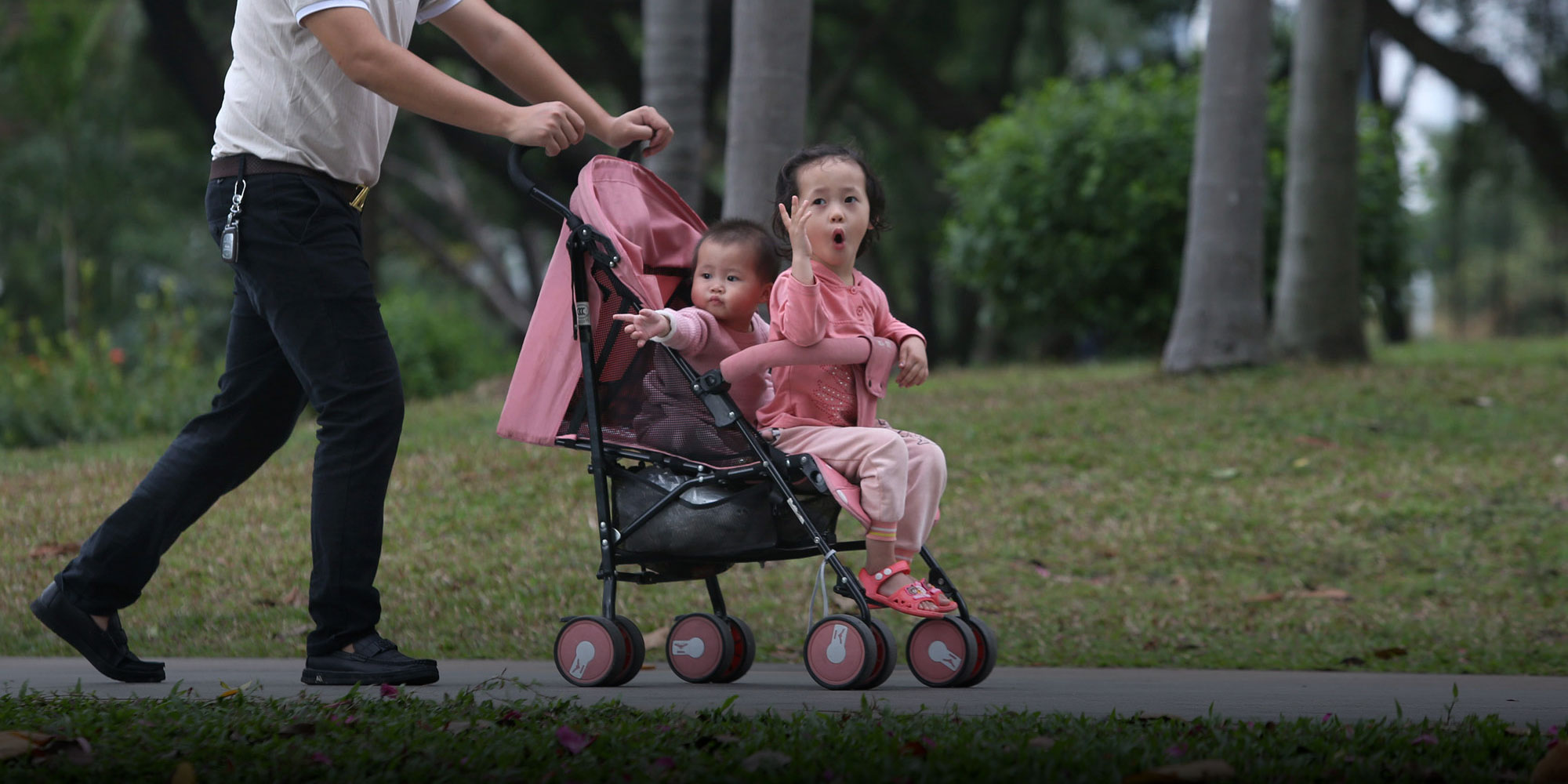 NEWS
In a First, Chinese City Offers Cash for Families With More Kids
Panzhihua will give $75 per month to local couples who have a second or third child until the children turn three years old.
A city in southwestern Sichuan province plans to provide parents with more than one child a monthly allowance, the first such scheme in China according to local authorities. It comes as the country aims to boost birth rates amid an aging population.
The prefecture-level city of Panzhihua is giving families 500 yuan ($75) per month for every second and third child until they reach the age of three, according to an announcement Wednesday. Couples who had their second or third child after June 12 would be eligible for the subsidy.
Officials said the city of 1.2 million people plans to add 300,000 more people to its existing population by 2025, as the increase in human capital will help "achieve our development goals."
The move comes nearly two months after Chinese authorities announced a three-child policy in a sign that the country was further relaxing its rigid family planning policies. China scrapped its decadeslong one-child policy in 2015, allowing couples to have two children. However, it has not resulted in more births as attitudes toward marriage and childbearing among young Chinese have been gradually shifting.
Earlier this month, China's Cabinet, the State Council, also published a major document highlighting various financial incentives to "improve birth policies" and support couples wanting to expand their family.
Panzhihua is one of the several places in the country with a high proportion of elderly. According to the most recent census data, 19.76% of the city's residents are aged 60 and above —higher than the national average of 18.7% and 17.98% in Sichuan's provincial capital Chengdu.
In addition, the Panzhihua government also said it would waive hospital and delivery fees for women and encourage employers to provide free infant and child care services. There is one condition, however, that couples must meet to be eligible for the scheme: The partners and the children must have their household registration, or hukou, tied to the city.
Editor: Bibek Bhandari.
(Header image: Liu Youzhi/Southern Metropolis Daily/People Visual)