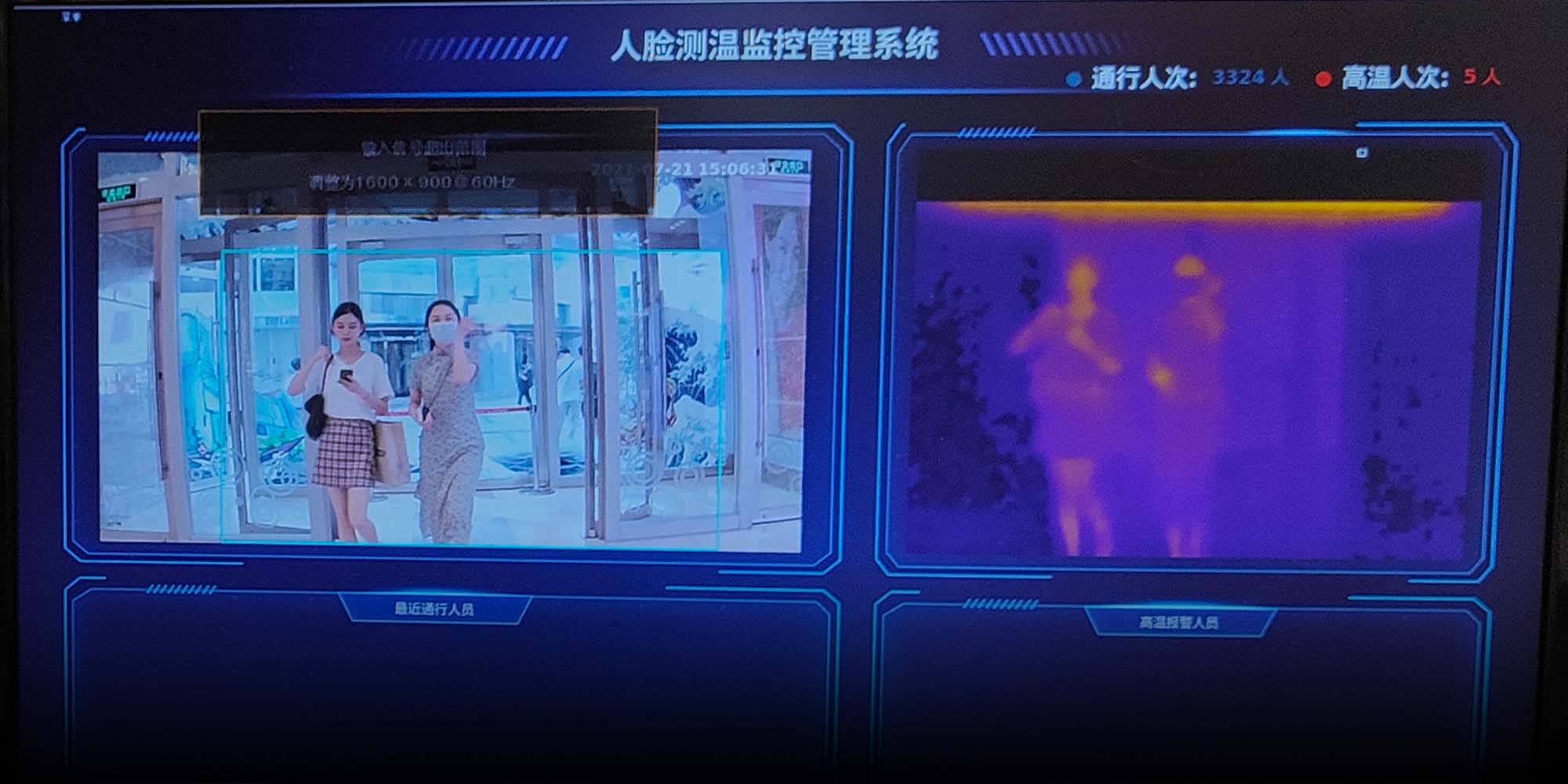 NEWS
China's Top Court Spells Out Specifics on Facial Recognition Cases
The judicial interpretation will help courts with their rulings involving the widely used technology.
China's top court has published a new document regarding highly sought-after, albeit controversial, facial recognition systems, setting a legal course for the country's courts to handle disputes on such issues.
The Supreme People's Court spelled out clauses on the improper use of facial recognition at several facilities — including hotels, shopping malls, and banks, among others — will be considered an infringement of personal privacy, according to the judicial interpretation document published Wednesday. The court had ordered such venues to release the purpose, means, and scope of using the widely used technology.
Facial recognition has emerged as one of the most lucrative technologies in recent years — schools have used it to monitor students, railway stations to screen passengers, residential complexes to check on residents, and gaming companies to curb excessive playing habits among minors. The industry has witnessed a 30% annual growth in use between 2010 and 2018, while its market value is estimated to reach 10 billion yuan by 2024, according to an industry white paper.
However, the increasing reliance on facial recognition has also raised privacy concerns involving biometrics data collected by the technology.
In 2019, a professor in the eastern Zhejiang province sued a local zoo for saving unnecessary personal data without consent in a landmark case against facial recognition technology. The court ordered the facility to scrub off the professor's personal information, and the ruling was only limited to his individual case.
The supreme court's judicial interpretation has listed more than a dozen articles to secure individual rights, which bars users of facial recognition systems from collecting information without consent. It also clarifies possible penalties for violators, depending on the nature of the lawsuits.
Meanwhile, the interpretation allows use of such technology, within its legal boundaries, amid a public health crisis or involving national security. Local governments in China have used facial recognition systems to track people during Covid-19 outbreaks, which has also raised privacy issues.
Duan Weiwen, director of philosophy of science and technology within the Chinese Academy of Social Sciences, told Sixth Tone that the new legal document was an answer to a growing number of controversies involving facial recognition technology in recent years. However, he added that the judicial interpretation doesn't clearly specify how it intends to protect people's privacy.
"We urgently need authorities to check on such operators and punish those who may have violated regulations," he said. "Human faces have non-modifiable features, so once it's leaked for improper use, it can create huge ethical issues."
However, a 2019 survey showed that the technology was favored by many people, though a majority of the respondents also voiced concerns over potential privacy breaches. Over 70% of the respondents aged 26 to 35 voted in favor of the technology for making their daily activities more convenient, while 80% said they were concerned over increased use of facial recognition.
Editor: Bibek Bhandari.
(Header image: People Visual)