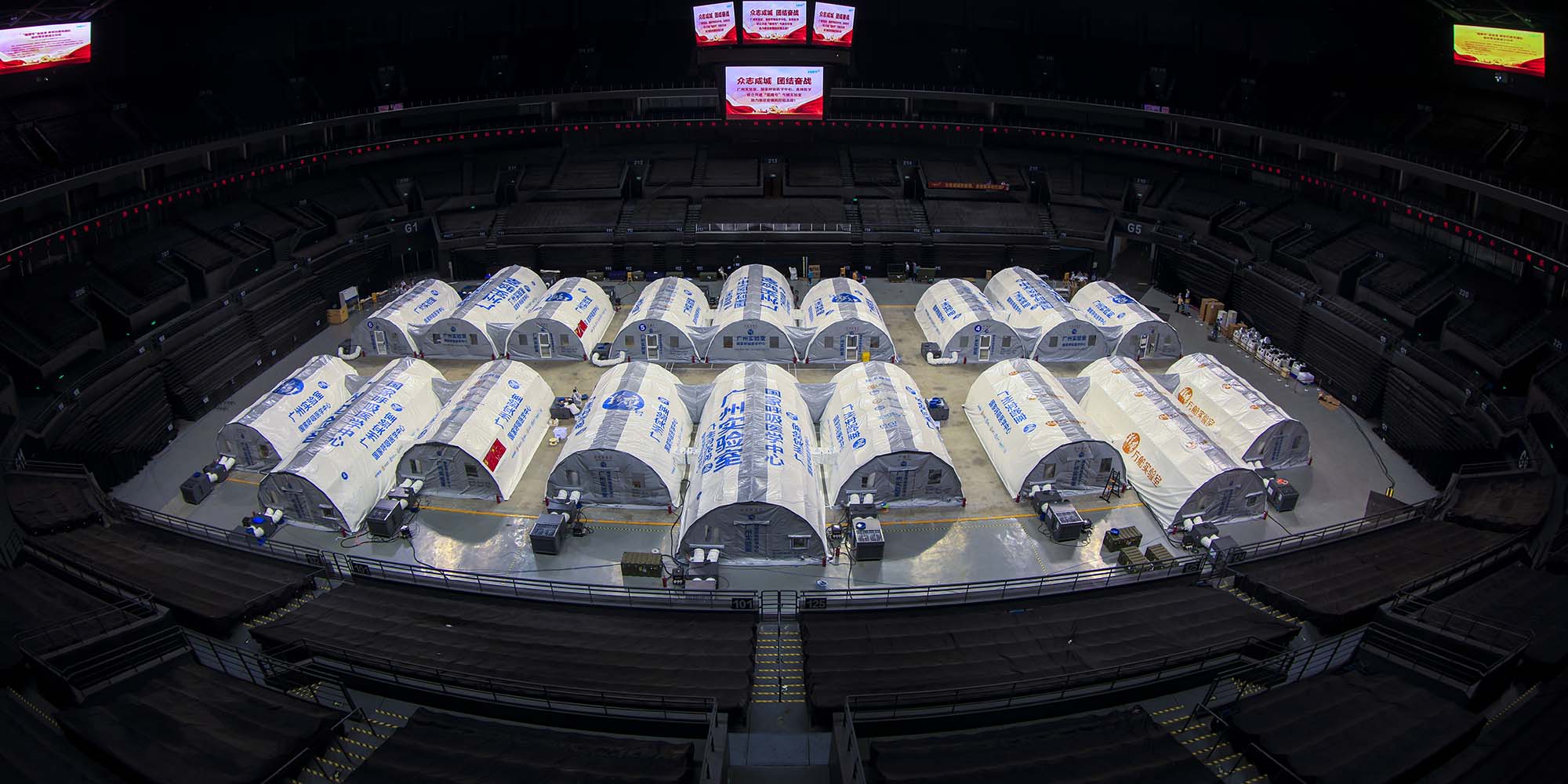 NEWS
Nanjing COVID-19 Outbreak Attributed to Delta Variant
Experts say most of the infected were vaccinated and the likelihood of developing severe health complications was "significantly lower."
Authorities in the capital of eastern Jiangsu province are on high alert after the city logged more than 100 COVID-19 infections linked to a cluster at the city's airport first identified last week.
Nanjing had recorded 153 local confirmed cases as of Tuesday, with local authorities saying that infections in this new wave were "large and still increasing." Officials have attributed the surge in cases to the highly infectious COVID-19 Delta variant.
On July 20, nine people working at the Nanjing Lukou International Airport tested positive for the virus during a routine inspection. While the early confirmed cases were among the airport workers, infections have since spread to many other residents, including university dormitory administrators, teachers, and taxi drivers, authorities said.
After two rounds of citywide testing within a week, Nanjing is to test its entire population of over 9 million residents for the third time since the airport cluster was identified.
Guo Guangying, a 55-year-old Nanjing resident who lives 20 kilometers from the airport, told Sixth Tone that she became anxious about the situation after a residential area nearby her parents' apartment was sealed off as part of virus control measures. She said it was time to step up preventive measures once again.
"It was noisy and hot, so many people pulled down their masks while waiting in the line," she described of the scene at the COVID-19 test site. "Even now, old people sitting and chatting in the neighborhood without a mask."
In the wake of the current outbreak, city authorities in Nanjing are intensifying their response to control the further spread of COVID-19, including mandatory negative virus tests for passengers using air, train, and ground transportation networks. This week, the city also suspended eight long-distance passenger buses, as well as shut karaoke venues, cinemas, and gyms.
Medical experts said most of the infected individuals in Nanjing were vaccinated — China has only approved domestically manufactured vaccines for public usage so far — and the majority of cases only had relatively mild symptoms. They said the probability of the patients developing severe COVID-19 was "significantly lower."
Meanwhile, infections that originated in the Nanjing cluster have since spread to nearby cities Suqian and Yangzhou in Jiangsu, as well as at least four other provinces. Several cases have been reported in the provinces of southern Guangdong, southwestern Sichuan, and Liaoning in the northeast.
Additional reporting: Chen Congcong; editor: Bibek Bhandari.
(Header image: An aerial view of inflatable laboratories for COVID-19 tests in Nanjing, July 27, 2021. People Visual)