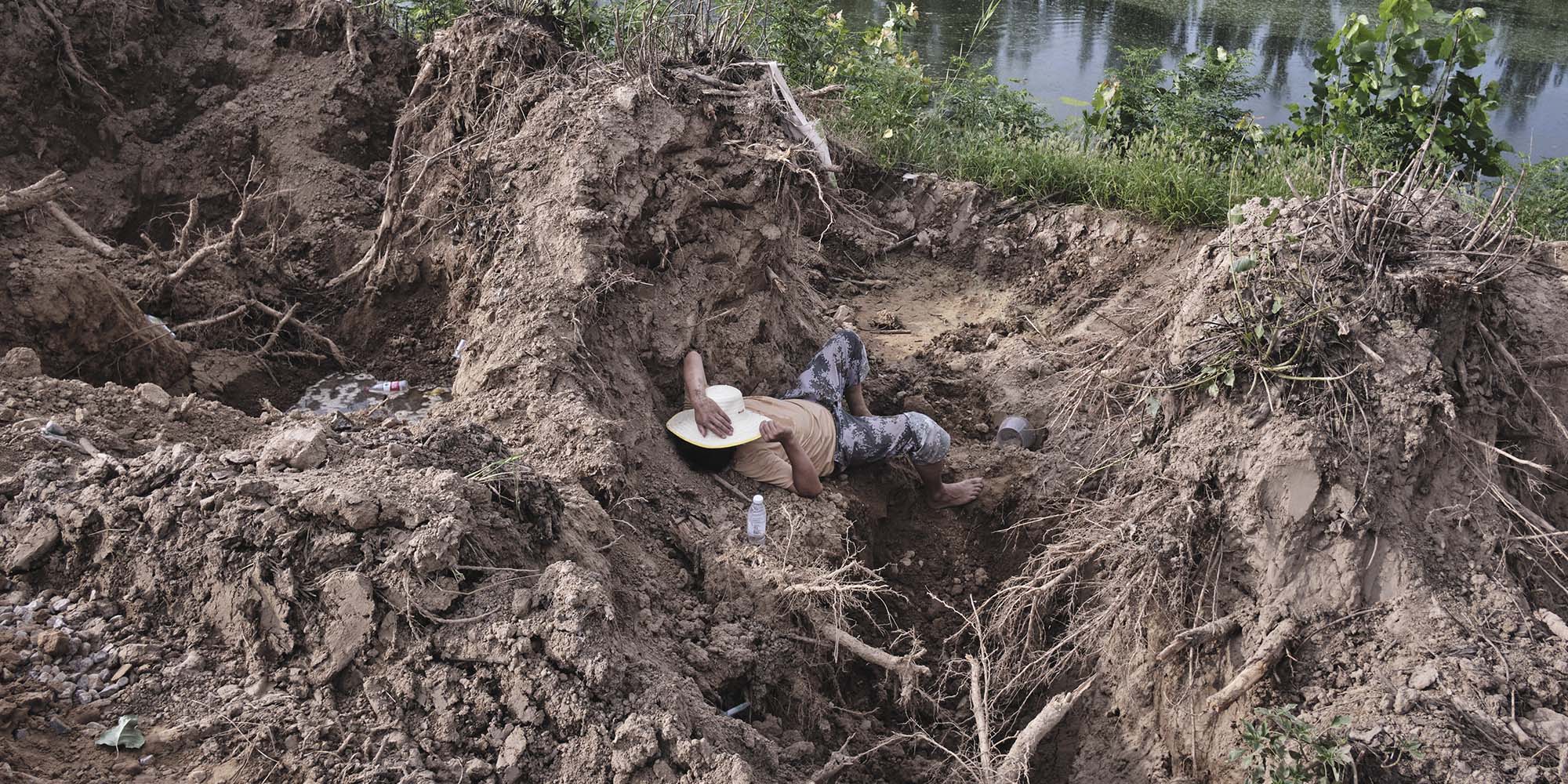 MULTIMEDIA
As the Waters Rise, a Henan County Fights for Survival
Releasing floodwaters into the Jialu River could save countless lives in flood-stricken Henan. But it's also putting a downstream county in danger.
Sitting at the intersection of three rivers that cut through central China's Henan province, Fugou County is facing a dilemma. While the release of floodwaters by multiple upstream cities after historic rainfall last week could save countless lives, it's also putting Fugou's towns at risk.
One of the three tributaries that runs through Fugou is the Jialu River, referred to as the "Little Yellow River" by locals. On Saturday, the regional flow of the Jialu River reached 318 cubic meters per second, nearly double the record documented decades ago.

Following the dayslong discharge of floodwaters from upstream cities, the section of the Jialu River that runs through Fugou has exceeded alert levels, while forecasting suggests that the county will again face heavy rainfall from Tuesday to Thursday. Moreover, officials have announced that another wave of rainstorms will strike Henan's north, east, and southeast.
As Fugou's last line of defense, the construction of a levee along the section of the Jialu River that runs through Liushang Village needs to be monitored constantly. At night, every 10-meter stretch of the dike requires a person on duty to report any potential danger. The embankment's ability to withstand the upcoming rainfall concerns the fate of hundreds of thousands of lives in the county.
Since Monday, residents have been reinforcing the levee, using construction vehicles to pave the roads, and preparing sandbags filled with stones.
According to the fifth press conference by Henan officials since last week's rainfall, 150 counties and 1,558 towns across the province have been largely affected by the extreme weather, impacting more than 12 million people and causing 69 deaths so far. By damaging crops, fields, and houses, the floods have caused economic losses reaching 71 billion yuan ($11 billion).
Currently, supplies including tools, food, and temporary housing are in the process of being distributed. A total of 5,000 rescue workers making up 263 teams have been deployed, taking charge of more than 1,000 vehicles and nearly 600 boats in the affected areas.
Visuals edited by Ding Yining and Qi Ya; text edited by Daniel Wilkinson and Qi Ya.
(Header image: A worker takes a nap after laboring on the embankment in Fugou County, Henan province, July 26, 2021. Wu Huiyuan/Sixth Tone)