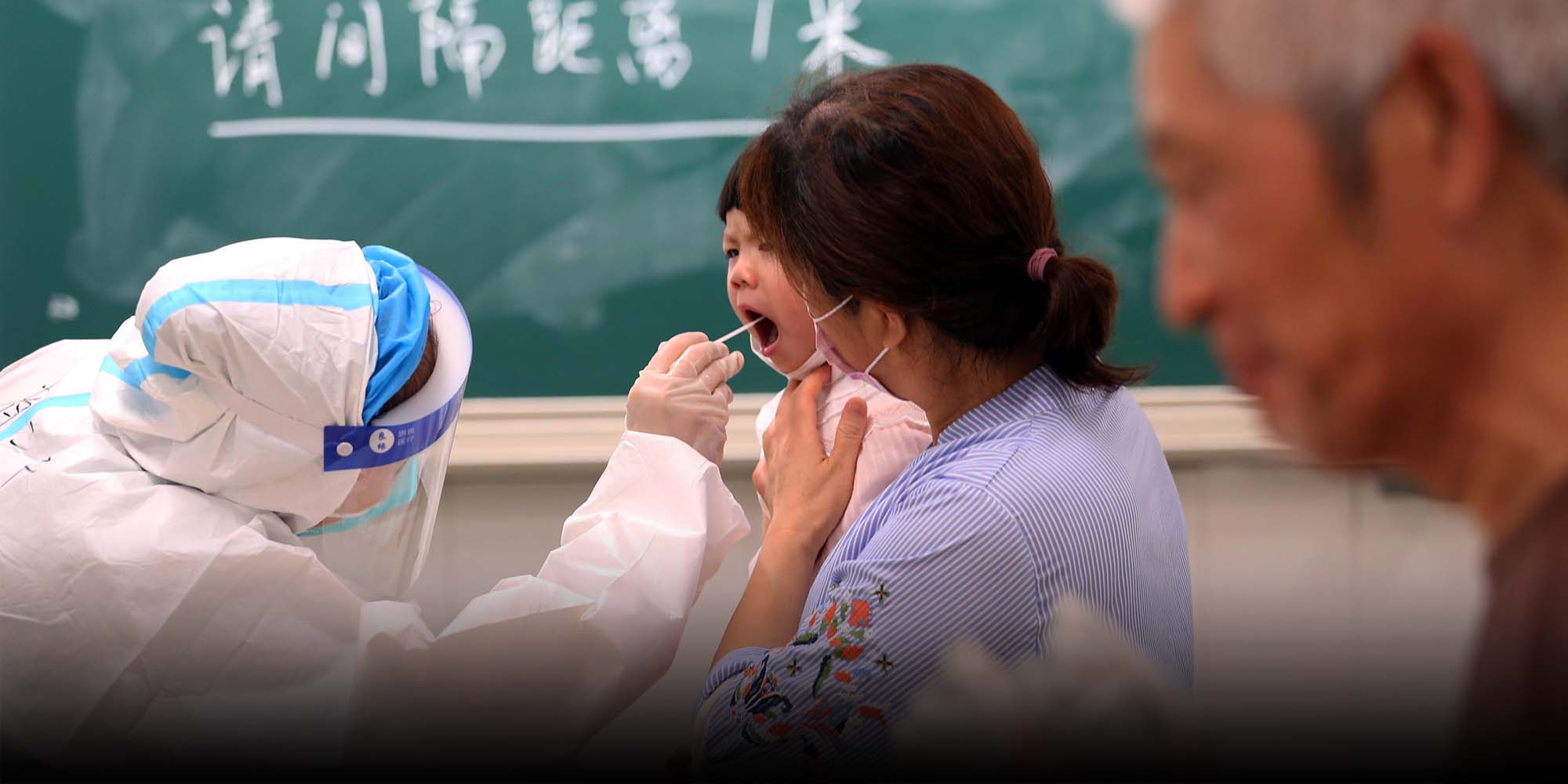 NEWS
Nanjing Tests 9 Million Residents, Again, After 88 COVID-19 Cases
The latest outbreak has been linked to a cluster at the city's airport.
The eastern city of Nanjing is testing its population of over 9 million people for the second time in a week after dozens of people were found infected with COVID-19, according to local authorities.
As of Sunday, the capital city of Jiangsu province had logged in 88 COVID-19 cases in a fresh outbreak that has been linked to an airport cluster discovered last week, authorities said. The city tested its entire population for the virus after workers at the Nanjing Lukou International Airport tested positive for the coronavirus Tuesday during a routine check.
At least 57 people tested positive after the first round of the coronavirus tests, according to authorities.
"People who have been infected don't always immediately show symptoms. Some people are completely asymptomatic," Yang Dasuo, deputy director of the city's health commission, said on the need for another round of tests.
An additional infection has been reported in the city of Suqian in Jiangsu, while four other provinces — Anhui, Liaoning, Guangdong, and Sichuan — have also logged cases linked to the Nanjing airport cluster.
While cities such as Wuhu in Anhui province plan to test their entire population — a go-to method for many places as part of China's zero-tolerance approach to COVID-19 — and prohibit large social gatherings, some locations in Liaoning and Guangdong are only testing residents in high-risk areas, as well as close contacts of infected individuals.
Meanwhile, in Nanjing, authorities have suspended all venues from hosting sporting and cultural events in the city's Jiangbei New District until the outbreak is controlled.
While China has largely controlled COVID-19, sporadic outbreaks often put authorities on high alert, leading to mass testing of communities. Most recently, Guangdong reported 153 confirmed cases in a new outbreak that started in late May, taking weeks for the province to stamp out the virus. 
Editor: Bibek Bhandari.
(Header image: Residents undergo COVID-19 test in Nanjijng, Jiangsu province, July 26, 2021. People Visual)