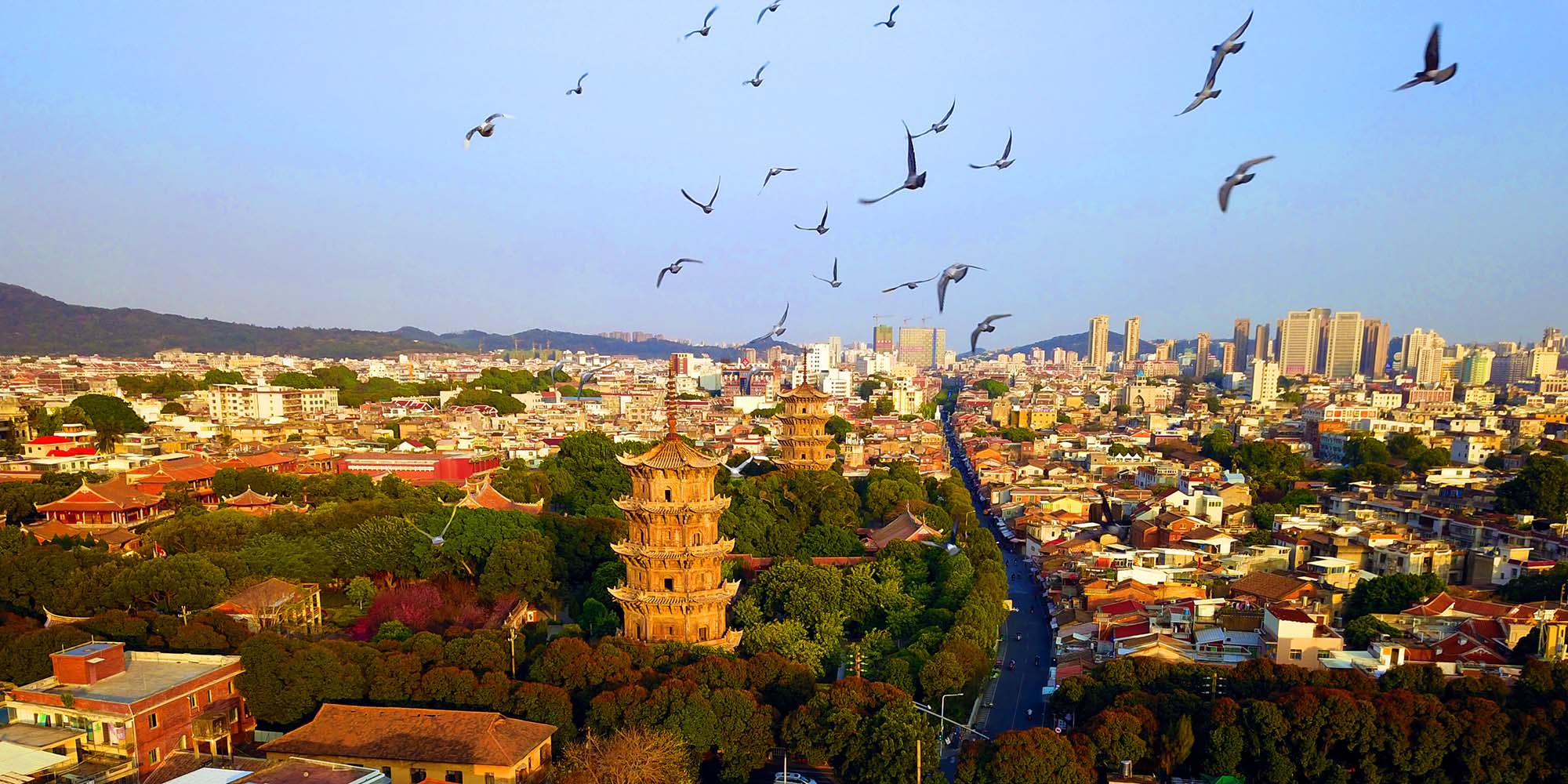 NEWS
Ancient Chinese City of Quanzhou Added to World Heritage Site List
UNESCO described the coastal city as a "maritime emporium" during the Song and Yuan dynasty periods.
The historic port city of Quanzhou has become the latest addition to the list of UNESCO World Heritage Sites after a second bidding this year.
The United Nations body announced Quanzhou's inclusion in the coveted list of global cultural sites Sunday, saying it illustrates the "city's vibrancy as a maritime emporium during the Song and Yuan periods." The city was inscribed on the list along with the Kakatiya Rudreshwara Temple in India, the Trans-Iranian Railway in Iran, and the Paseo del Prado and Buen Retiro cultural landscape in Spain.
Located in the eastern Fujian province, Quanzhou is less than an hour by train from the popular tourist destination of Xiamen. The city was a major trade port and "thrived during a highly significant period for maritime trade in Asia" and is home to several sites of worship for various faiths.
Quanzhou is now the 56th World Heritage Site in China along with other notable landmarks such as the Great Wall and Summer Palace in Beijing.
In 2018, the city was nominated for UNESCO World Heritage status but was "deferred" by the heritage committee, requesting supplementary information.
Apart from its rich history, Quanzhou is also known for its industrial clusters producing items like textiles, sports shoes, and ceramics. The city has topped the province's GDP list for 22 consecutive years.
Editor: Bibek Bhandari.
(Header image: An aerial view of Kaiyuan Temple in Quanzhou, Fujian province, Feb. 20, 2020. People Visual)