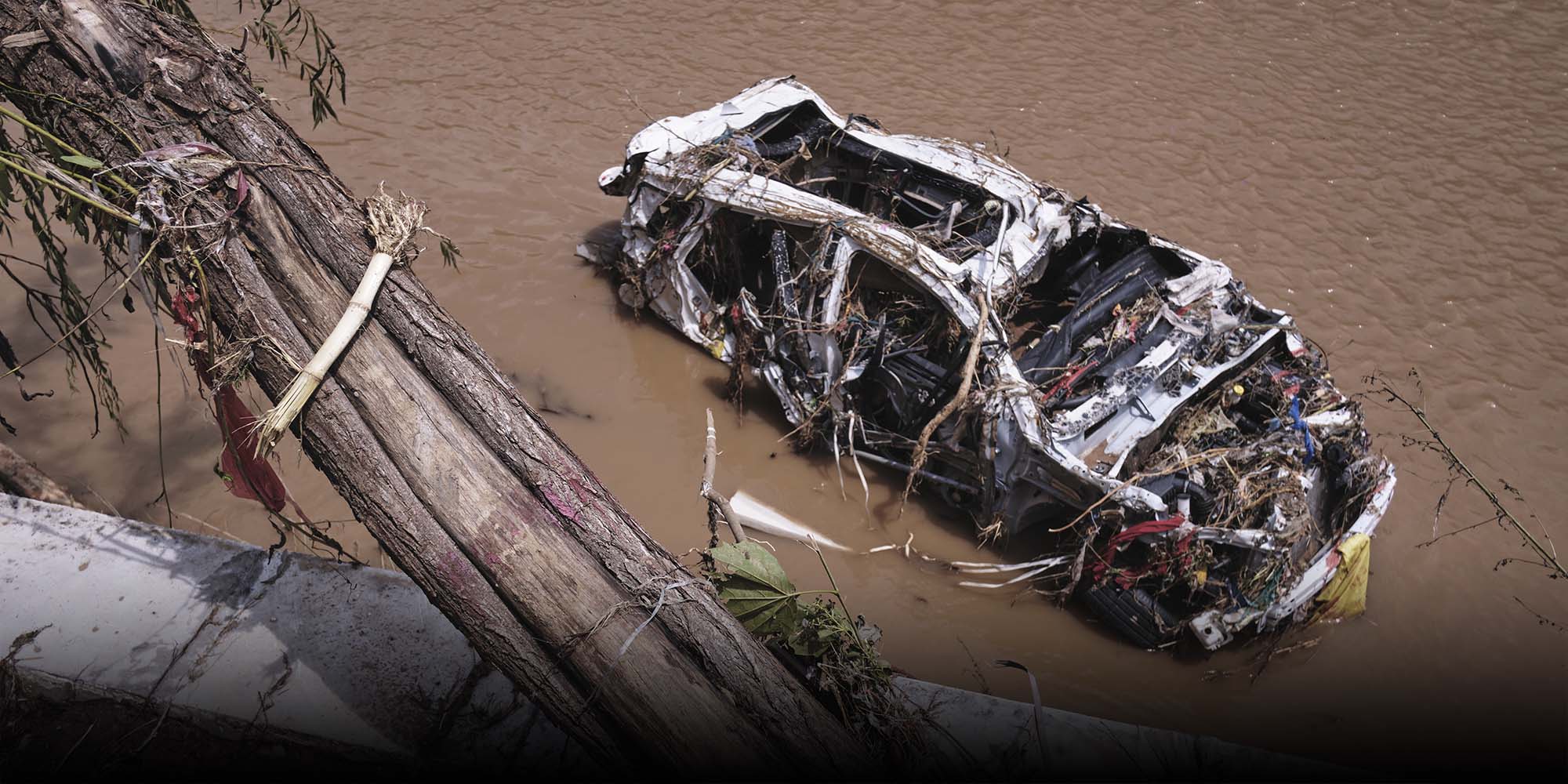 MULTIMEDIA
After Central China Floods, a Town Puts Itself Back Together
As one of the areas hardest-hit by torrential rains this week, Mihe Town now deals with the fallout.
HENAN, Central China — Floods inundated the town of Mihe on Tuesday. As one of the areas hardest-hit by unprecedented rainfall in the region this week, more than 20,000 people have been affected in the town administered by Gongyi District in Zhengzhou, central China's Henan province. A section of about 100 meters of the China National Highway 310 that passes through the town was damaged and 17 bridges were washed away.
While an official death toll or figures for missing persons have yet to be disclosed, officials behind rescue efforts told state-run Xinhua News Agency on Wednesday that many remain unaccounted for. Located at the confluence of the eastern and southern courses of the Sishui River in western Henan province, Mihe Town is home to over 40,000 residents living across 19 villages.
At 9 a.m. on Tuesday, power and water were cut off in Mihe. Several hours later, the town's communications were interrupted. On Wednesday, the floodwaters slowly receded, leaving mud piled up on the roads and some residents' homes flooded up to half a story high.
On Friday, communication networks around the Mihe town hall were restored with intermittent signals. Today, the sky is clear. Residents are cleaning their homes, while soldiers and rescue teams continue to work on repairs. In the evening, the rain returned and there is still water on the road.
Visuals edited by Qi Ya and Ding Yining; text edited by Daniel Wilkinson.
(Header image: A damaged car in Mihe Town, Henan province, July 24, 2021. Wu Huiyuan/Sixth Tone)