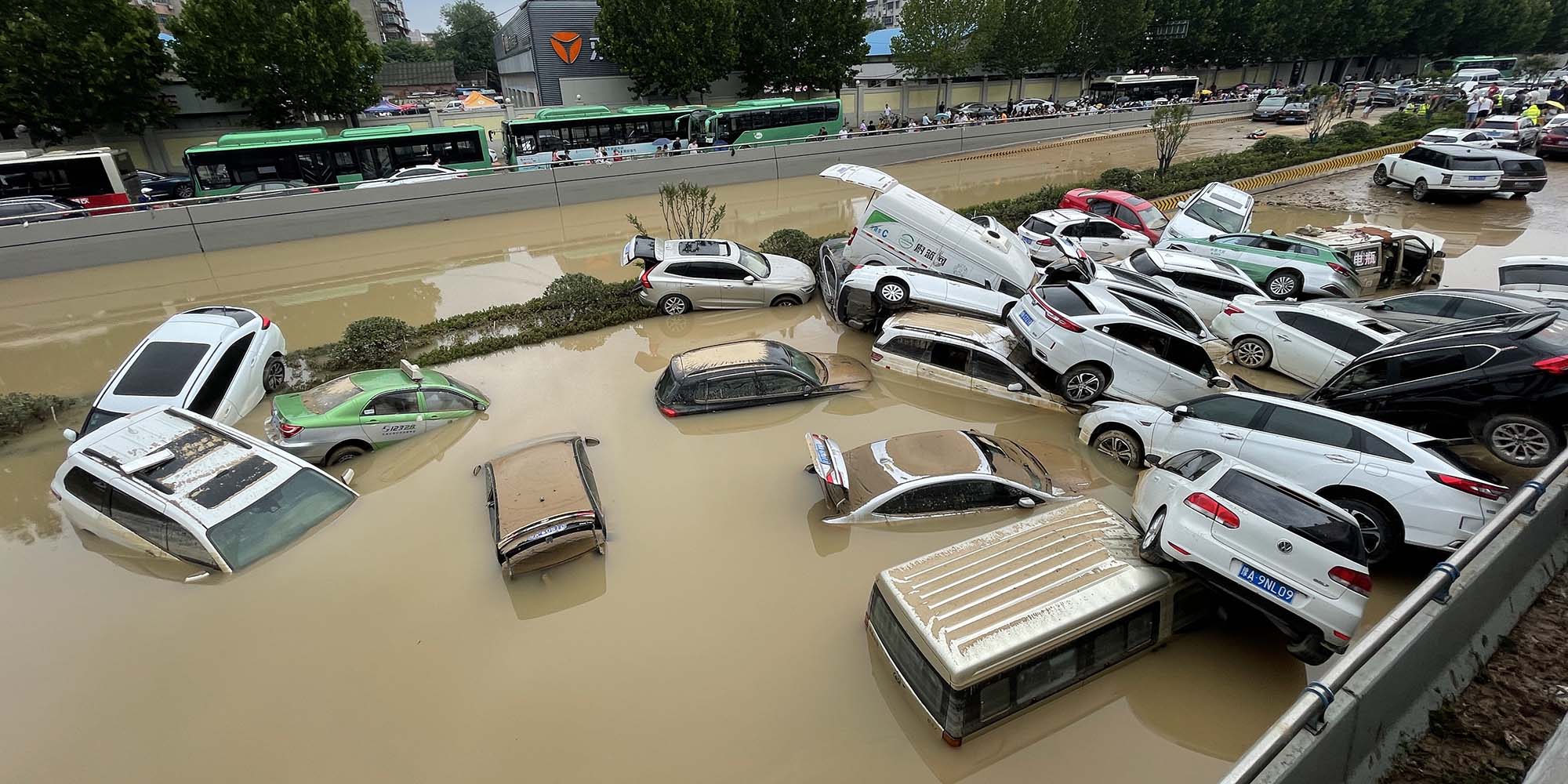 NEWS
Henan Floods Death Toll Rises to 33 as Rescue Operations Continue
Several cities and townships have reported record rainfall, resulting in large-scale destruction and deaths in the past few days.
At least 33 people have died and eight others are missing in China's central Henan province after a record rainfall from days of torrential downpours battered the region, local media reported Thursday.
The worst rainfall in decades has so far affected more than 3 million people in 103 counties and 877 townships across the province, Henan Traffic Radio reported, citing the provincial emergency management bureau.
Most casualties were reported in the provincial capital of Zhengzhou with 25 deaths, including 12 people trapped inside a flooded metro Tuesday evening, authorities said. At least another four people have died in the city of Gongyi. The locations of other deaths remain unclear.
In addition to Zhengzhou — one of the hardest-hitting areas — nearby cities have also experienced record downpours. By 8 p.m. Wednesday, 27 regional meteorological stations in several other cities in Henan, including Xinmi, Gongyi, Jiaozuo, and Weihui, have recorded their highest daily rainfalls since being established, according to the provincial meteorological center.
Another city, Hebi, witnessed over 1,000 millimeters of precipitation since Saturday — significantly more than the 640 millimeters annual average rainfall in Zhengzhou, according to the National Meteorological Center of China Meteorological Administration. In a more recent update, the meteorological center said there are signs that the rains are receding.
In a press conference Thursday morning, authorities in Xinxiang, a city bordering Zhengzhou, reported that it received a record 907 millimeters of rain. Some 479,000 residents in the city have been affected, and seven midsize reservoirs overflowed.
Chinese President Xi Jinping and Premier Li Keqiang have both ordered relevant government departments to expedite rescue efforts in the region to minimize human casualties.
Following the massive flooding, individuals as well as businesses have stepped up efforts to help. Major companies — including tech giants Alibaba, Tencent, Foxconn, and ByteDance — have collectively donated at least 2 billion yuan ($310 million) to rescue operations, according to media reports.
Editor: Bibek Bhandari.
(Header image: Cars piled up in the flooded streets of Zhengzhou, Henan province, July 22, 2021. People Visual)