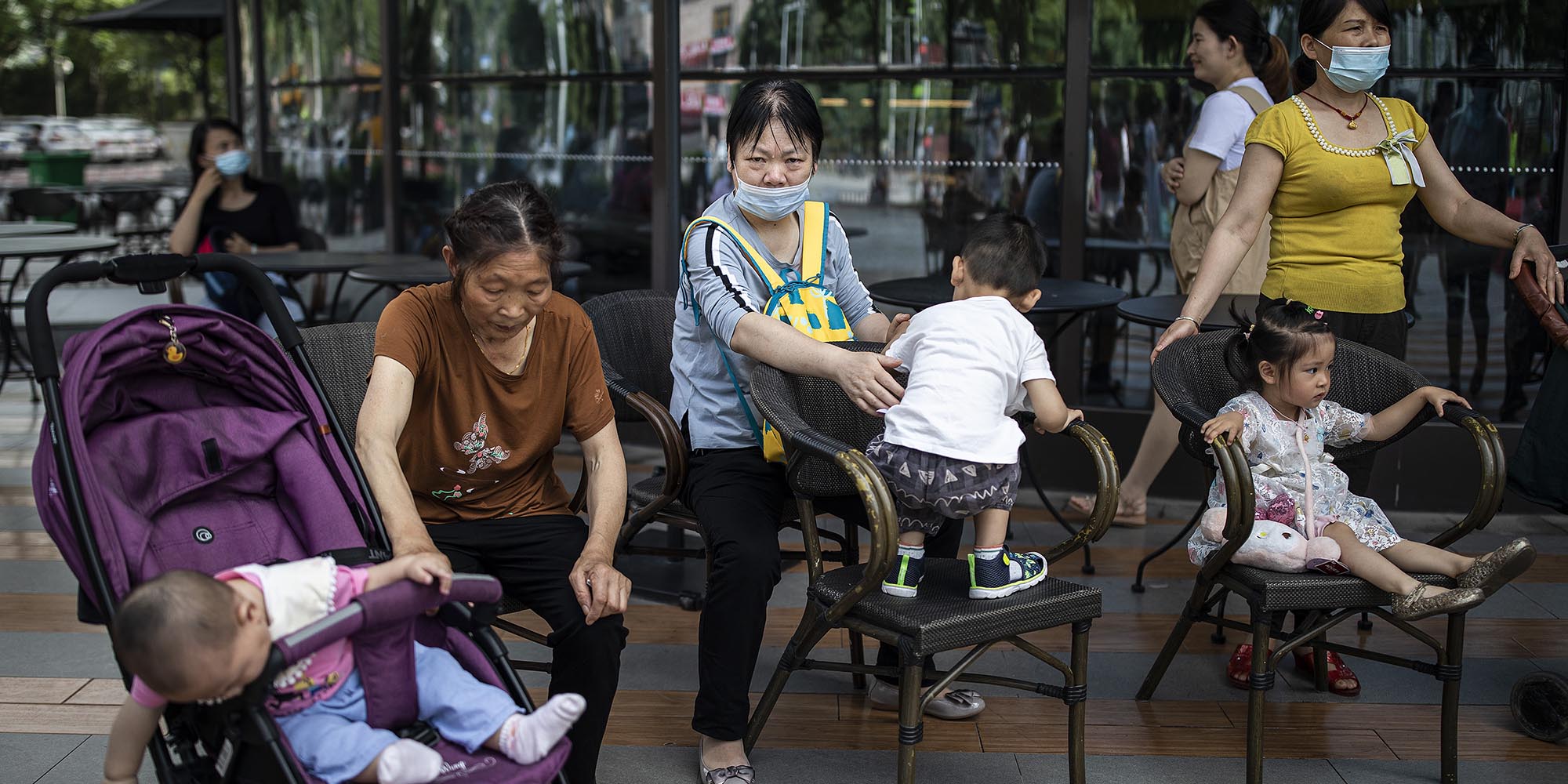 NEWS
China to Offer Couples More Support to 'Improve' Birth Policies
The country plans to lower the cost of birth and education and scrap birthing-related fines to support families in having more children.
Chinese authorities said the government will offer various financial incentives and relax numerous restrictions in a bid to encourage more couples to have children, nearly two months after the country announced a three-child policy in the hopes of easing its aging crisis.
The key document to "improve birth policies" includes a raft of measures from lowering the cost of birth and education to supporting families who may want more children, according to state-run Xinhua News Agency, which published the draft Tuesday. The new guideline, drafted by the country's Cabinet, the State Council, also scraps fines for couples who have more than three children, unlike before, when they would be fined for violating family planning laws.
The document proposes changing the Individual Income Tax Law to deduct fees spent on childcare for kids younger than three years old, as well as improving the coverage of kindergartens in cities to help ease financial pressure on parents.
China scrapped its decadeslong one-child policy in 2015 and introduced a two-child policy amid a growing aging population. The country then further relaxed its birthing policies, saying it would allow couples to have three children in May.
China currently has 264 million people aged 60 and over, accounting for 18.7% of the total population, according to national census data released in May. The number of people in that age group is almost 50% higher than it was a decade ago.
However, the relaxation of policies hasn't been as encouraging as the government had hoped for, as marriage and birth rates continue to decline. In 2020, the number of newborns in China plummeted to 12 million compared with 18 million in 2016.
Yu Xuejun, the vice minister of China's National Health Commission, said the latest decision calls for improvements to the family planning policy and makes it more "inclusive" and "supportive" for the parents.
"The (third-child policy) does more than change the number of children each family is allowed to have from two to three," Yu said during the launch event Tuesday. "The more important task is to fully deploy supportive policies that are focused on the people, are result-driven, and considers marriage, birth, parenting, education, as a whole."
In recent years, Chinese authorities have encouraged couples to have more children by offering extended parental leave. Last month, China's Cabinet said it is considering granting additional childcare leave to support parents — currently women are granted 98 days maternity leave, as per international rules. However, no such pledge was made in Tuesday's document.
Editor: Bibek Bhandari.
(Header image: Women play with children at a community square in Wuhan, May 31, 2021. People Visual)