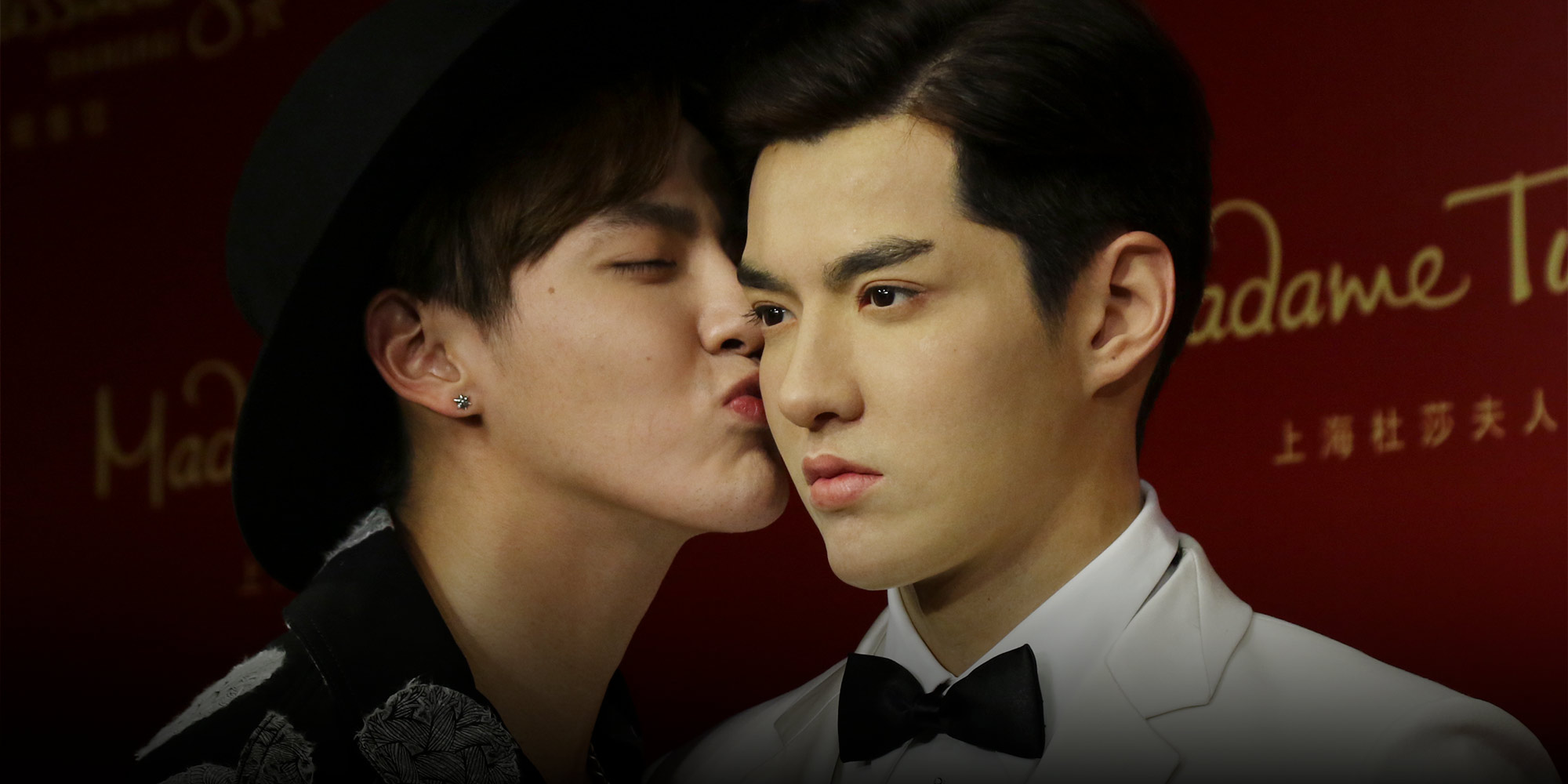 NEWS
Several Brands Cut Ties With Kris Wu Over Alleged Sexual Abuse
The fallout came a day after a 19-year-old woman accused the pop star of using his fame to lure young women.
More than a dozen domestic and international brands have severed ties with pop idol Kris Wu after he was accused of using his fame to sexually abuse young women, some even underage.
Since 19-year-old Du Meizhu, who identified herself as the singer and actor's former partner, revealed she was "proclaiming war" against his sexual misconducts on Sunday, at least 13 brands have terminated their contracts with Wu. They include Italian sports car manufacturer Porsche, French cosmetics brand L'Oréal Men, Italian luxury brand Bulgari, and Chinese streaming platform Tencent Video, for which the idol served as brand ambassador or spokesperson.
The Chinese-Canadian idol has denied all allegations, while his representatives said they have taken legal action for defamation. Meanwhile, the pop idol's studio announced public security officials accepted a request to investigate the allegations and opened a case Monday.
Wang Yishu, director at the London-based, China-focused marketing consultancy Half A World, told Sixth Tone that companies have had time to digest and evaluate the situation.
"It's now at the point where the backlash against Kris Wu is too great to ignore," she said. "Brands that work with him are already risking reputational damage. Cutting ties with anyone involved in such a scandal is a prudent move for a brand."
Following Du's media interview with NetEase and her various posts on microblogging platform Weibo about the alleged misconduct, detailing how she woke up in Wu's bed after he plied her with alcohol, at least 25 other women have come forward and shared their experiences online. Some of them posted screenshots of chat conversations with Wu on Weibo, saying how they were approached by the singer or his team.
Wang said that the overwhelming online support for Du reflects "a growing awareness of sexual assault in China" despite survivors often being shamed and even blamed for the crimes.
"Those who report sexual assault still risk being shamed or portrayed as gold diggers or attention seekers," she added.
While some of Wu's most loyal fans continue to show support for their idol and accuse Du of spreading rumors, others are taking a step back. One Shenzhen-based former fan told Sixth Tone that she was only attracted by his appearance, adding she was previously aware of rumors about the singer's multiple love interests.
"But Du was underage, which explains the heightened public attention," said the one-time fan who wished to remain anonymous, stating concerns of retribution from Wu's remaining admirers.
Local skincare brand Kans was the first to terminate its partnership with Wu immediately after the accusations Sunday. That night, its livestreaming platform on e-commerce site Taobao attracted a record 3.7 million viewers compared with its usual handful of daily viewers, according to local media reports.
As of Tuesday afternoon, numerous companies had swiftly distanced themselves from Wu, who gained massive stardom after leaving K-pop boy band EXO to embark on a solo career in 2014. Adding to the list of brands that have dropped Wu, he is no longer the face of Danish brewery Tuborg, washing detergent Liby, or See Young shampoo, while cosmetics brand Lancôme and popular video game "Honor of Kings" announced their contracts with Wu had already expired.
Meanwhile, French luxury brand Louis Vuitton said it had only "temporarily" terminated its contract with Wu "until the results of a judicial investigation are announced."
Wu was ranked 10th on Forbes' China celebrity list in 2017, with annual earnings totaling 150 million yuan ($22 million) that year. Last year, he ascended to eighth place, though the star's income was undisclosed.
A senior entertainment agent told local business publication 21 Jingji that Wu charges at least 2 million yuan for commercial gigs and at tens of millions yuan or more for brand ambassador positions.
Editor: Bibek Bhandari.
(Header image: Kris Wu kisses his wax figure in Shanghai, 2015. People Visual)