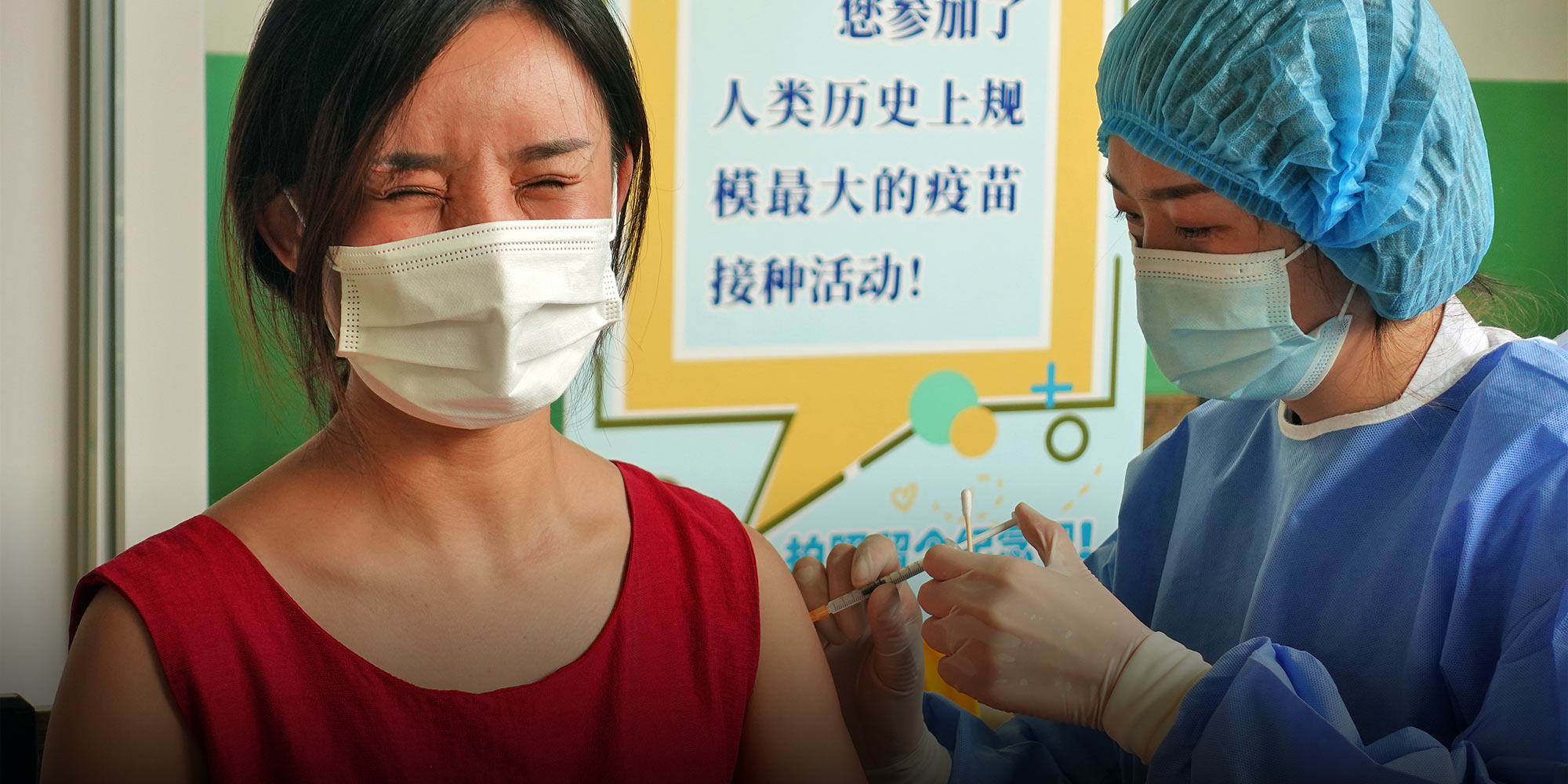 NEWS
China's Health Authorities Criticize Bans on the Unvaccinated
Amid a mounting backlash to harsh local vaccination rules, the National Health Commission has called for a pullback.
China's top health authority criticized a series of coercive local vaccine mandates on Friday, stressing that inoculation against COVID-19 should be "voluntary."
The decision to get vaccinated should be "informed, consensual, and voluntary," officials from China's National Health Commission told state broadcaster CCTV.
The NHC's warning comes after a week in which local governments around the country announced harsh new restrictions on unvaccinated residents, including banning them from public spaces or, in the case of government workers, warning them that their vaccination status could affect their paychecks. Counties in several provinces declared that students — and in a few places, their entire families — must be fully vaccinated before the fall academic term.
The mandates have triggered a backlash online, as social media users question whether the drive to boost China's vaccination rates has gone too far. Experts, too, have criticized the policies, noting that banning students from school for not being vaccinated could violate Chinese law. 
Local officials are under intense pressure to prevent further outbreaks. A county-level education official told the Beijing News that they had been following orders from the local prevention and control authorities when they linked students' access to school with their family's inoculation records.
"We have to do what the higher-level authorities tell us to do. Virus prevention and control is the most urgent current task," the anonymous official was quoted as saying.
Even prior to Friday's CCTV report, several localities had already backtracked on their vaccine mandates. In Tanghe County in the central Henan province, for example, local government employees had been warned that not getting vaccinated could result in missed paychecks. Officials there now say they are "discussing" the policy among themselves, according to the Beijing News.

China began offering domestically developed COVID-19 vaccines to its citizens for free last December. After a slow start, the vaccination drive, which is primarily reliant on two-dose vaccines, passed more than 1.4 billion shots Tuesday. In June, the central government estimated 70% of the population would be inoculated by the end of the year, or roughly 988 million people.
Editor: Kilian O'Donnell.
(Header image: A woman receives a COVID-19 vaccine in Yantai, Shandong province, July 13, 2021. Tang Ke/People Visual)