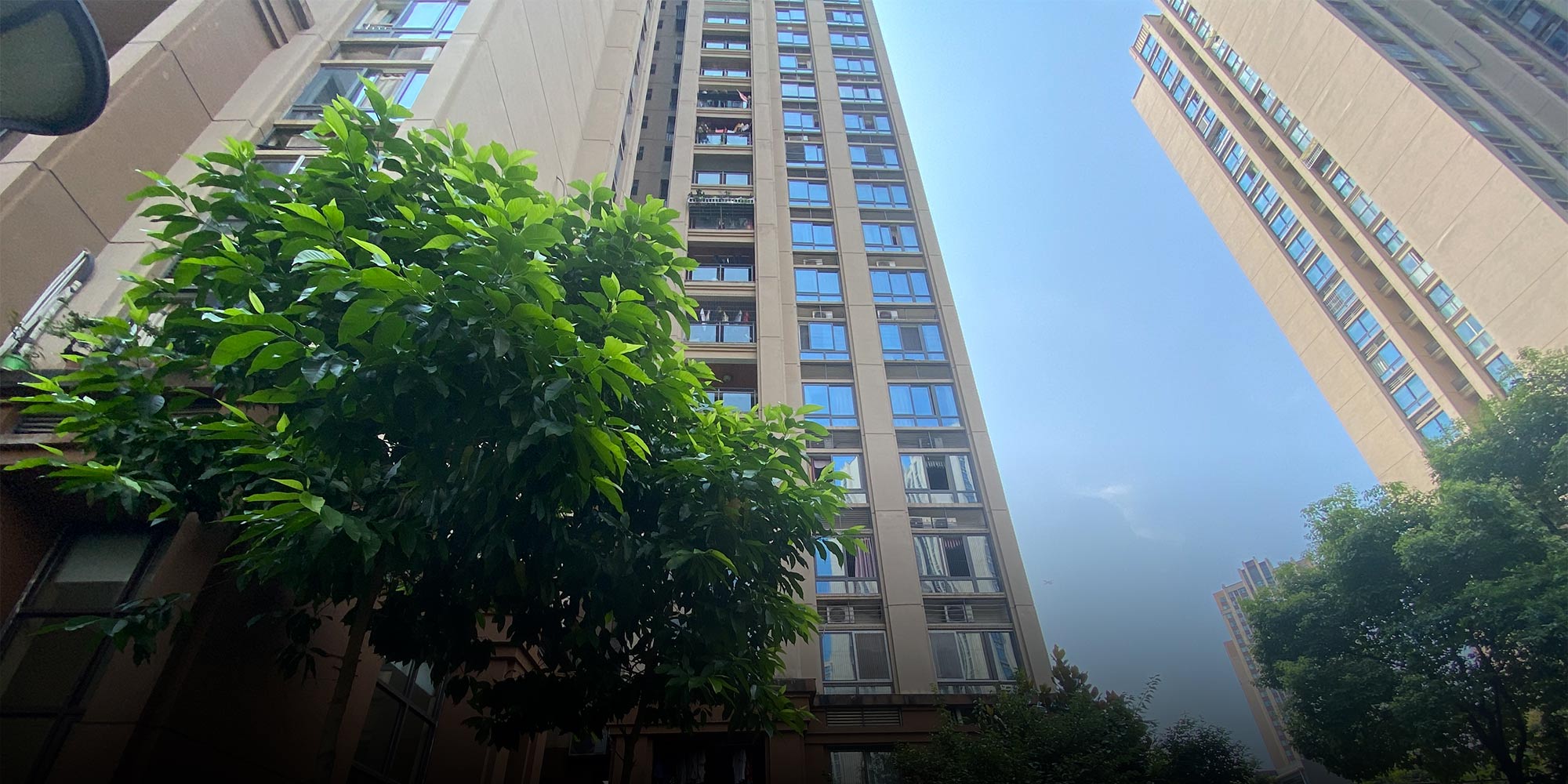 NEWS
Father Who Said Children's Death Was Accident Now Murder Suspect
Mother said she soon grew suspicious of her ex-husband after their son and daughter fell to their deaths from his apartment in southwestern China.
When a two-year-old girl and one-year-old boy fell to their deaths from a 15th-floor apartment late last year, their father, surnamed Zhang, was filmed crying in despair at what appeared to have been a horrible accident.
Now Zhang stands accused of killing them.
A court in Chongqing, the southwestern municipality where the incident happened on Nov. 2, will hear the case on July 26, Sixth Tone's sister publication The Paper reported Friday. Zhang, 26, and his girlfriend are both being charged with intentional homicide.
The case has triggered a public outcry in China. On social media, many people are calling for the two to be given the death penalty.
The children's mother, surnamed Chen, posted a series of videos on her social media accounts on Friday, saying through tears that her ex-husband and his girlfriend were guilty. "I recorded this video to tell the public: it wasn't an accident. It was a long premeditated murder," Chen said in one recording.
According to the statement of charges, which Chen also posted online, Zhang said he wanted to divorce her in April 2019, three months after she had given birth to their second child. Before the divorce was finalized, Zhang started dating his girlfriend.
Zhang's girlfriend, however, refused to move in with him because he had children, and the couple briefly broke up. Before and after a three-month split, the statement of charges says, they discussed methods of killing the children. They settled on throwing them from Zhang's apartment. A first attempt, in October, failed because Chen was present.
The following month, the two toddlers died from brain damage and other injuries, a forensic analysis concluded, as detailed in the statement of charges.
According to Beijing Youth Daily, Chen quickly grew suspicious of her ex-husband. She was told he had been sleeping when the children fell, but also that he had been eating in the living room. Chen also didn't understand why he hadn't gone to work on a Monday, and why Zhang's mother, who usually took care of the children, hadn't been there.
Police detained Zhang eight days after the incident.
"The moment that I heard my kids were actually thrown out of the 15th floor by their father and the mistress, I couldn't find any words to describe my feelings," Chen said in a video on Friday. "I couldn't imagine what my kids had experienced from the 15th floor to the ground: Were they desperate? Were they afraid?"
Editor: Kevin Schoenmakers.
(Header image: A view of the apartment building where the incident occured, in Chongqing, July 2021. Xie Yinzong for Sixth Tone)