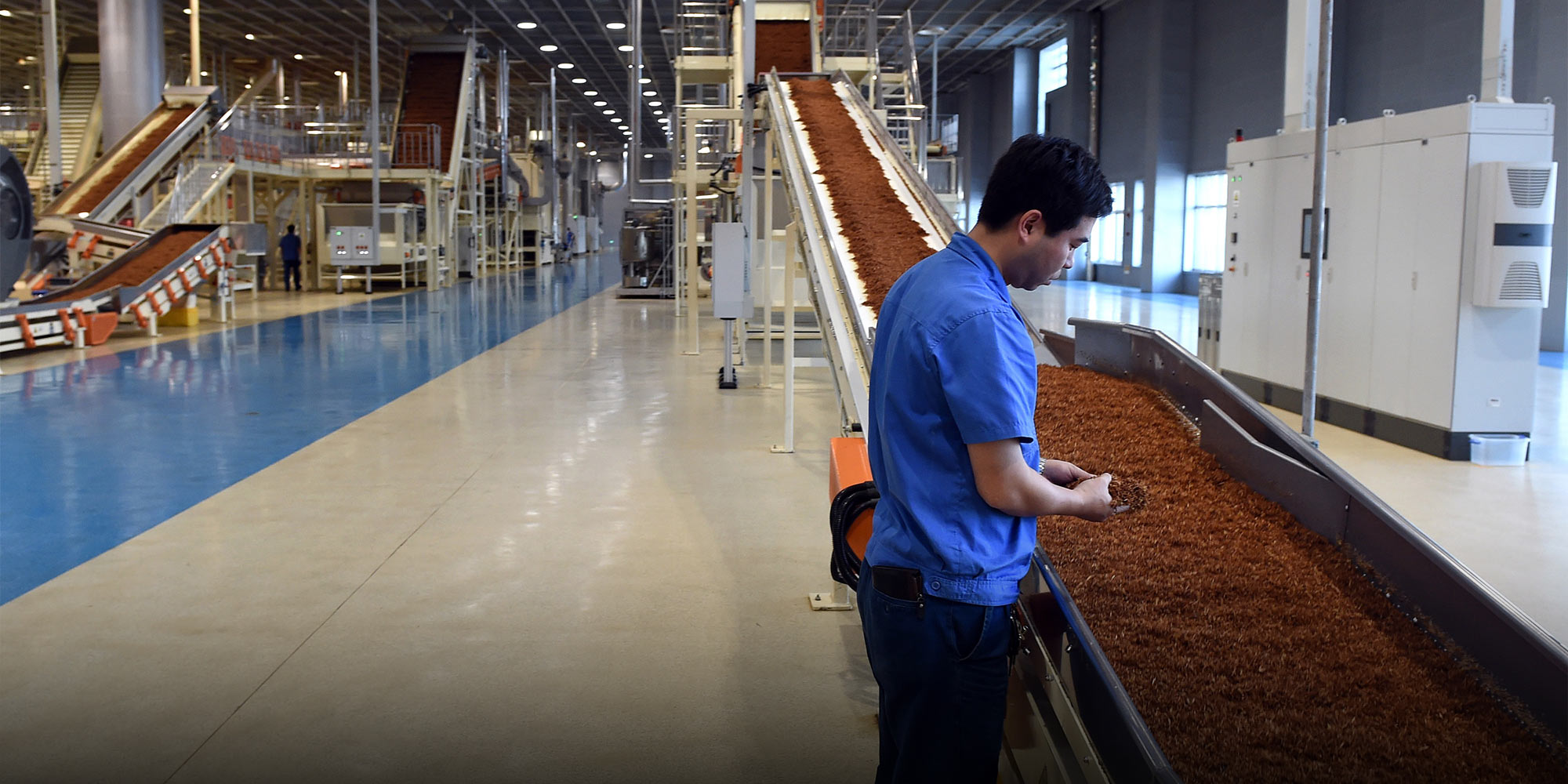 NEWS
China's Tight Job Market Yields Highly Educated Cigarette Makers
A surprising recruitment notice has the country discussing the value of stable but staid state employment.
After a selection process of nearly four months, 149 lucky applicants who were about to graduate secured factory-floor jobs at a state-owned tobacco producer in central China, according to a routine recruitment notice the company published online in April.
This week, that same document suddenly became a topic of discussion on Chinese social media when people realized that among the hirees for blue-collar jobs were graduates who held bachelor's and master's degrees from prominent universities in China and abroad.
China Tobacco Henan Industrial Co. Ltd.'s notice said most new recruits would work on the production line, and that they would not be eligible for transfer to other positions for at least three years.
Posts with the hashtag "Is it a waste for students from top schools to become workers in tobacco companies" have been viewed over 56 million times on microblogging platform Weibo. While some argued people with such credentials shouldn't waste their talents rolling cigarettes, others understood why young people facing a competitive job market would want to secure a steady job at a state-owned company.
With the increasing enrollment at universities in China, the annual number of graduates looking for jobs is also rising, with their employment prospects becoming grimmer by the year. In 2021, more than 9 million graduates are forecasted to enter the job market. Next year, that number is predicted to reach 10 million. Meanwhile, economic growth, while still robust, is slowing.
Many Weibo users therefore expressed support for the new employees. "It's definitely not a waste. From now on, I will only buy cigarettes that are made by postgraduates. Why? It's my respect for knowledge," said one light-hearted and upvoted comment.
Other tobacco companies across China also require their production line workers to have bachelor's degrees, media have since reported.
An anonymous China Tobacco Henan Industrial employee told local newspaper Dahe Daily on Friday that the company hadn't looked to recruit master's degree holders, but that since they applied "we would of course choose to hire them." Sixth Tone could not reach the company for comment on Friday.
Liberal arts student Pu Jing will graduate from a university in Shanghai this year with a master's degree and has found work at a tobacco manufacturing company in southwest China's Yunnan province, where she grew up. She told Sixth Tone that she chose this career path because the tobacco industry provides comparatively stable jobs and high salaries for her hometown.
Pu doesn't think it's very surprising that many well-educated peers apparently make similar decisions. Tobacco companies usually offer starting salaries of between 8,000 and 10,000 yuan (about $1,250 to $1,550), as well as generous overtime pay, Pu said.
By comparison, the average starting salary for a university student in Henan province was about 4,600 yuan in 2020, according to a local human resources consultancy.
All tobacco companies in China are state-owned, and they enjoy a monopoly on tobacco sales to the country's more than 300 million smokers. Though the government has recently signaled it wants people to smoke less. On Friday, the National Health Commission said it was working to create a national anti-smoking law.
Editor: Kevin Schoenmakers.
(Header image: A staff member checks tobacco at a production line in Zhengzhou, Henan province, 2015. People Visual)