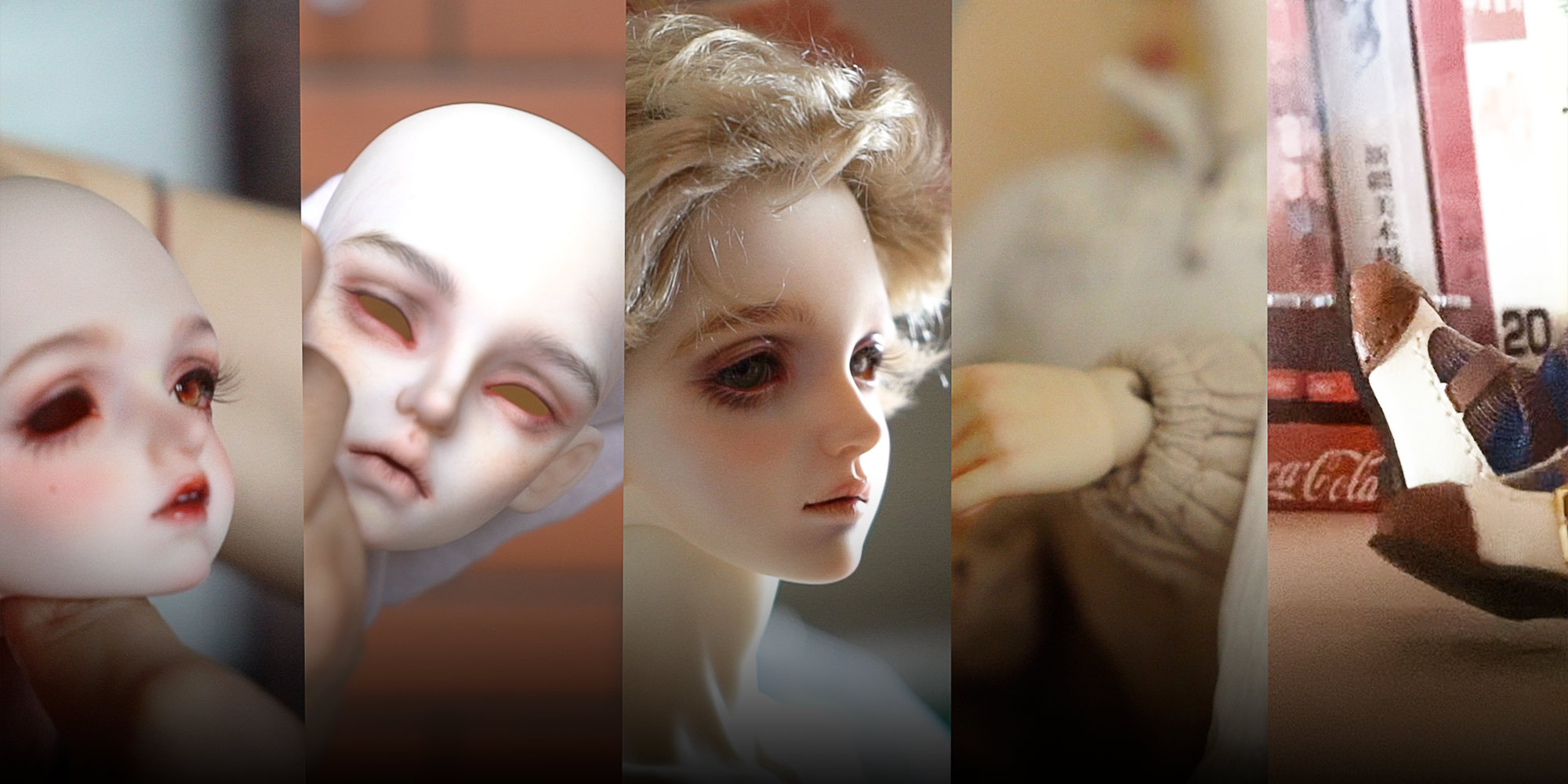 MULTIMEDIA
The Faceup Artist: My Life Inside the Dollhouse
Gong Xin's motivation for working as a ball-jointed doll makeup artist is to see these mini humans manifest vivid imaginations.
Everyone knows what a makeup artist is, but what about a "faceup artist"? 
A faceup artist paints the face and makeup for BJDs, or ball-jointed dolls. These flawless, lifelike dolls are made of resin and have ball joints that allow incredible flexibility.
First commercialized in Japan, BJDs have gained increasing popularity in China since its first domestic doll company was established in 2005. Many collectors are obsessed with the exquisite, hyper-idealized look of the dolls and their potential for customization with different facial features, skin colors, and all kinds of accessories.
Gong Xin is one of many independent artists who paints the faces of BJDs. The 30-year-old is also a collector and owns about 20 dolls. A former museum curator, Gong became a full-time BJD faceup artist during the COVID-19 pandemic and decided to earn a living doing what she loves.
In Gong's eyes, a ball-jointed doll isn't just a toy, but a source of emotional sustenance for their owners. Working as a faceup artist allows her to peak into the most creative and gentle avenues hidden within people's minds. 
"I don't see faceup designs as my own artwork," Gong said. "I'm just helping the collectors bring their mind's vision of the doll to life."
Editor: Daniel Wilkinson.