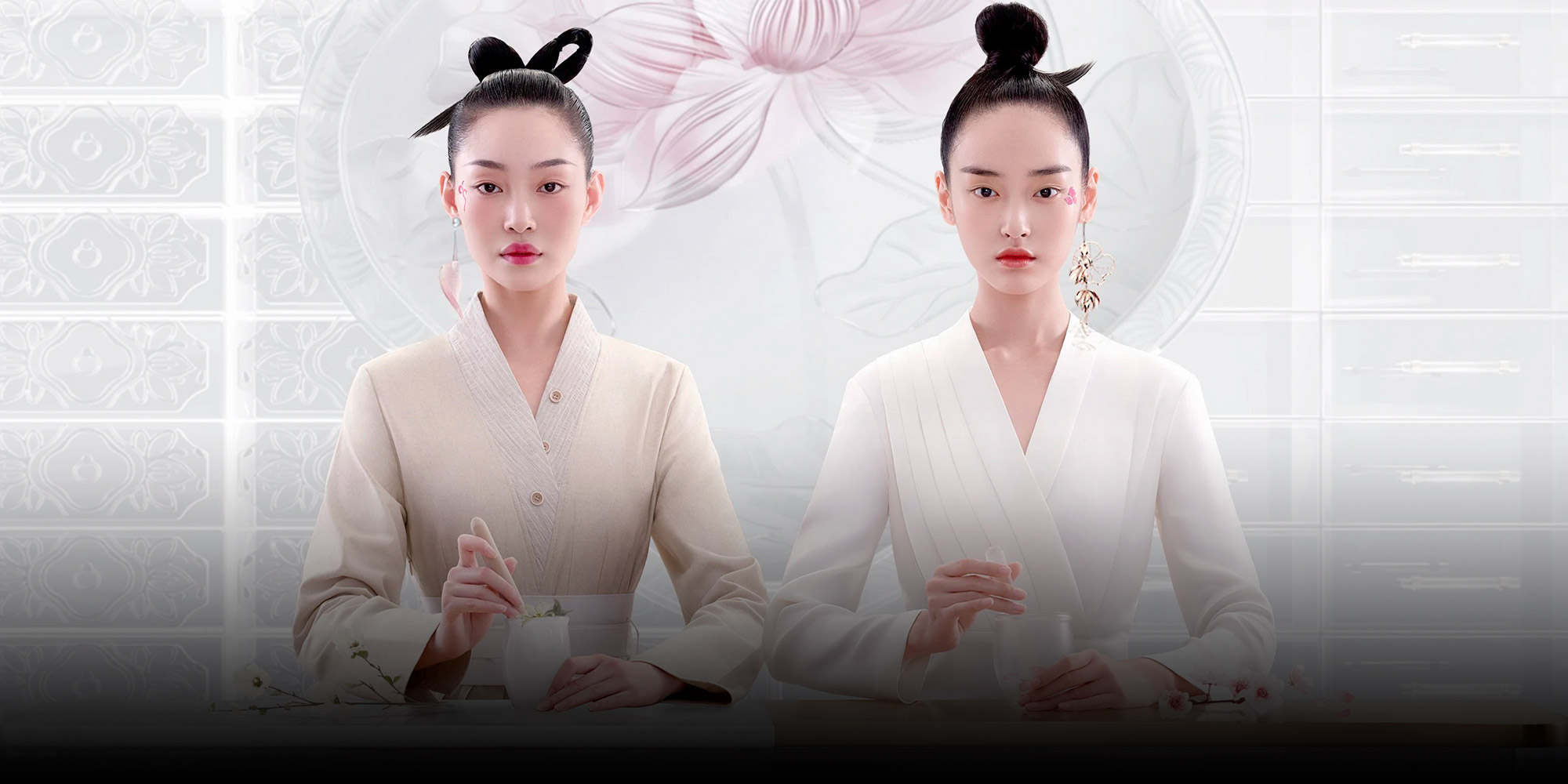 NEWS
The Chinese Brand Selling Cosmetics With Tones of National Pride
By making their products quintessentially Chinese, homegrown company Florasis is shooting up sales charts.
Among this year's hottest makeup items in China are a delicately carved lipstick packaged in a Chinese love lock and a brow pencil with a cap that looks like a lotus seed pod.
With such design cues and other hints at China's historical heritage, domestic start-up Florasis, based in the eastern city of Hangzhou, is quickly winning over customers in the country.
Despite being on the market for just four years, Florasis outsold all other Chinese cosmetics brands in the first two quarters of 2021 on Alibaba ecommerce platforms, according to media reports that cite company statistics. In the second quarter, the company's sales grew 47% year-on-year to 830 million yuan ($128 million).
That is still far behind foreign market-leaders such as L'Oreal and Estée Lauder — companies from France and the U.S., respectively. During the recent June 18 ecommerce shopping festival, none of the 10 top-selling cosmetics brands on Alibaba's Tmall were Chinese. But Florasis appeals to Chinese customers in ways that foreign brands likely never will.
"In the past few years, young people's love for traditional Chinese culture has become more intense," says Gan Shiqi, a beauty influencer who has over two million followers across different platforms told Sixth Tone. "Florasis can fulfill their sense of belonging and their need to identify with their own culture."
The success of Florasis coincides with the "China chic" or guochao trend that has taken China's retail industry by storm in recent years. "[China chic] is basically a modern reinterpretation of Chinese elements," said Louis Houdart, the founder and CEO of Shanghai-based branding agency Creative Capital. Sports brand Lining and footwear company Feiyue have similarly found success by emphasizing their Chinese roots, he said.
Outside the world of fashion and beauty products, appealing to people's patriotism with ancient Chinese culture has also proven a ticket to success. China's gaming industry has produced many titles in recent years that have adapted elements of the country's history. Even in the food industry, a start-up called Chicecream has prospered selling ice cream shaped like traditional Chinese roof tiles.
Florasis first caught the wider Chinese public's eye after China's top beauty livestreamer Li Jiaqi — known as the "lipstick king" — featured the company's signature carved lipstick in March 2019. Florasis did not immediately respond to requests for comment by Sixth Tone.
The company has since brought out hot-selling makeup sets inspired by Hangzhou's famous West Lake, as well as by the Miao ethnic minority.
But Gan, the influencer, said that though Florasis might be great at marketing, their quality is sometimes wanting. In a vlog posted last November, she pointed out that she was disappointed by the quality of the Miao-inspired cosmetics set, calling the makeup short-lasting and its colors impractical for daily wear. Many of her fans agreed in the video's comments.
Even though Florasis' products seem focused on domestic consumers, Houdart said their representation of Chinese culture may help the company win an international following in time. "When [Western consumers] think about China, there is a strong perception already," he said.
Editor: Kevin Schoenmakers.

(Header image: A promotional image of Florasis, 2021. From the brand's website)