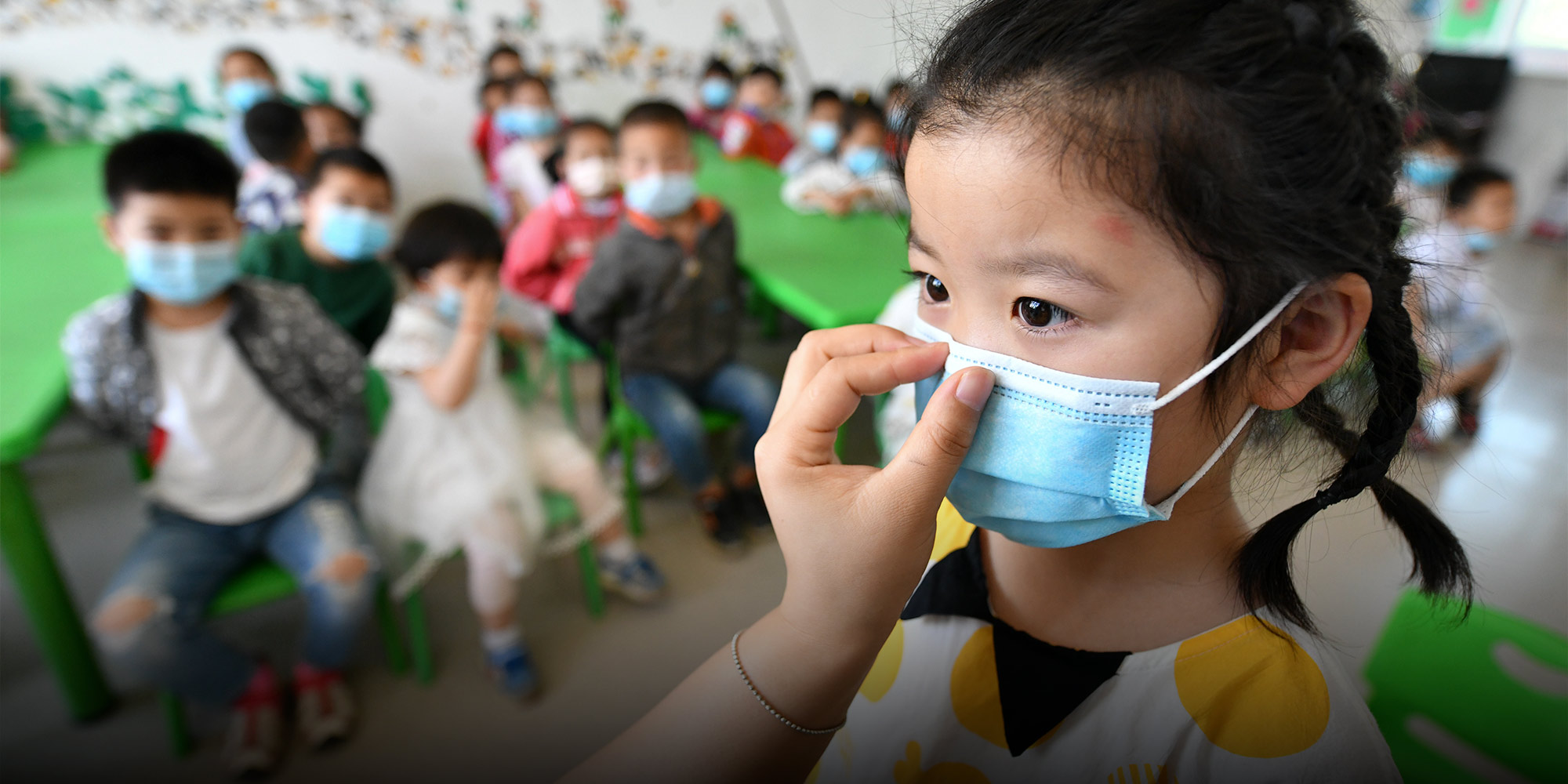 NEWS
At Some Chinese Schools, Unvaccinated Students Are No Longer Welcome
More sticks and carrots have been announced, imploring people to get inoculated against COVID-19.
Hoping to boost local vaccination rates, more counties around China have announced restrictions for people not yet inoculated against COVID-19.
While earlier moves targeted unvaccinated adults by banning them from public buildings such as hospitals and shopping malls, more recent announcements have said teenagers will need to be vaccinated to be allowed back to school after the summer.
Pingxiang county, in the northern Hebei province, and several counties in the eastern Anhui province announced Wednesday that only fully vaccinated students aged 12 to 17 years old will be able to return for the new semester starting in September.
County governments in four other provinces — Jiangxi, Guangxi, Henan, and Shaanxi — have said only students whose family members are all vaccinated against COVID-19 will be allowed to attend the fall semester.
In another variation of such measures, counties in a different set of provinces — Henan, Inner Mongolia, and Shaanxi — have said workers on government paychecks who won't complete a full two-shot vaccination regimen as soon as possible will be held accountable along with their superiors. Some districts even included retired government workers among the people who will need to get inoculated or face consequences.
Tanghe county, in the central Henan province, went as far as to say unvaccinated government employees could be suspended without pay unless they have a medical reason not to be vaccinated.
In contrast to such penalties, other localities in the provinces Sichuan, Zhejiang, and Jiangxi have proposed that vaccine recipients are rewarded with discounts at restaurants, hotels, and supermarkets.
China has faced only relatively minor outbreaks of COVID-19 over the past year owing to mass-testing, centralized quarantine, and other strictly-enforced measures. The country's vaccination campaign, using mostly two-shot COVID-19 vaccines, passed 1.4 billion shots on Wednesday.
Tang Yao, assistant professor at the School of Administrative Law at Southwest University of Political Science and Law, told Sixth Tone that he thinks the announced policies are too strict considering that China's vaccination rates are steadily rising. Though he added, "Their intentions are definitely applaudable."
Tang didn't want to elaborate on the legality of some of the proposed measures, as he suspects officials are mostly just trying to scare people into getting their shots. "Personally, I don't think they will be as strictly enforced as stated," he said.
Editor: Kevin Schoenmakers.

(Header image: A teacher demonstrates how to wear a facemask properly at a kindergarten in Fuyang, Anhui province, May 2020. Lu Qijian/People Visual)