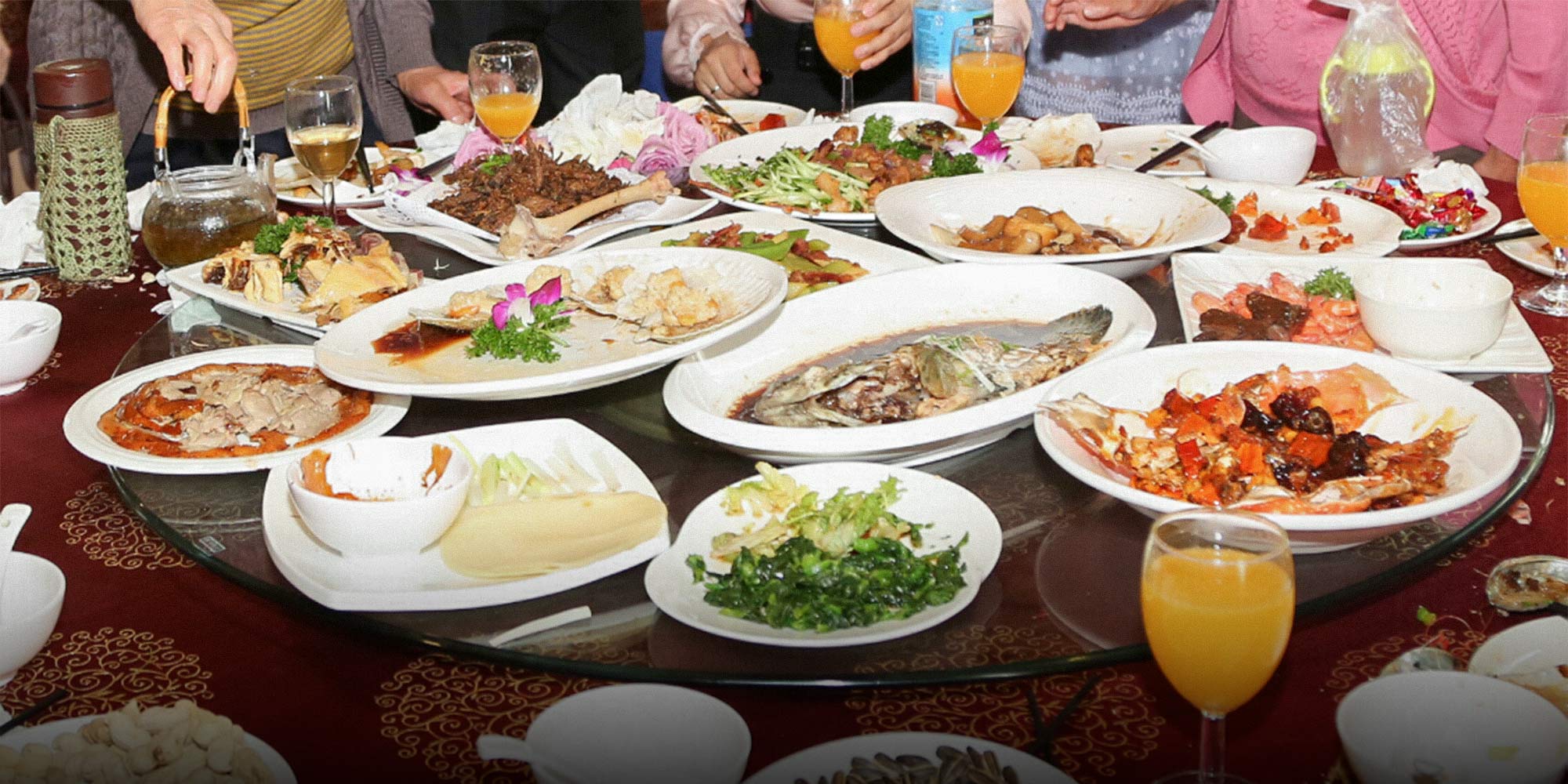 NEWS
Food Waste in China Equals a Country's Worth of Greenhouse Gases
Globally, food production is responsible for about a third of humanity's carbon footprint.
Despite a long-running anti-food waste campaign, over a quarter of the food produced in China is never consumed, new research has found.
In a study published in the scientific journal Nature Food on Thursday, researchers analyzed survey data and previous studies and concluded about 27% — or 349 million tons — of food wasn't eaten annually between 2014 and 2018 in the world's most populous country.
Xue Li, a natural resources researcher at the Chinese Academy of Sciences and the first author of the study, told Sixth Tone that the amount was comparable to the annual food production of Brazil. The carbon footprint associated with China's lost and wasted food is comparable to the national emissions of some medium-sized countries like the United Kingdom or Australia, the researchers concluded.
Globally, food systems account for about a third of the world's total greenhouse gas emissions from human activities.
Food loss and waste has increased with China's rapid urbanization and economic growth, said corresponding author Liu Gang, a researcher at the University of Southern Denmark.
About a quarter of food loss and food waste happened during production because of factors like extreme weather and disease, the team wrote, and 45% during post-harvesting handling and storage. "About half of China's crop handling and storage are done by small-scale farmers who don't necessarily have the optimal technologies for preserving food," unlike commercial silos that would have advanced monitors for temperature, ventilation, and pests, Liu told Sixth Tone.
Although only 17% of food loss and waste happens at the consumption stage, the associated carbon footprint is greater because of the resources like water and energy that have been invested in it by that point, said Xue, the natural resources researcher.
"That's why reducing food waste at the consumer level is so important," she said, adding that cutting consumer food waste by half would have the same emission reduction potential as reducing 50% of the waste throughout earlier steps in the supply chain.
Over two-thirds of consumption losses happen outside the home, at venues such as restaurants and canteens. "Dining is one of the main ways of socializing for Chinese people," Liu said. "When treating guests to a meal they will over-order for the sake of saving face. Also, Chinese people have more options for eating out because of the variety of cuisines and cheaper costs compared to many Western countries."
China has been working on reducing food waste since at least 2013, when the central government endorsed a grassroots movement called the "Clean Plate Campaign," which encouraged people to avoid ordering excessive food in restaurants.
Since 2020, President Xi Jinping has kicked off a more concerted effort to reduce food waste. In April this year, China rolled out the country's first anti-food waste law that made over-ordering a punishable offense. Once-popular "mukbang" videos of people binge-eating various kinds of food are now banned in the country.
On July 7, the central government said companies and organizations across the country should be levied fees for their kitchen waste according to the principle of "the producer pays."
Editor: Kevin Schoenmakers.

(Header image: People Visual)