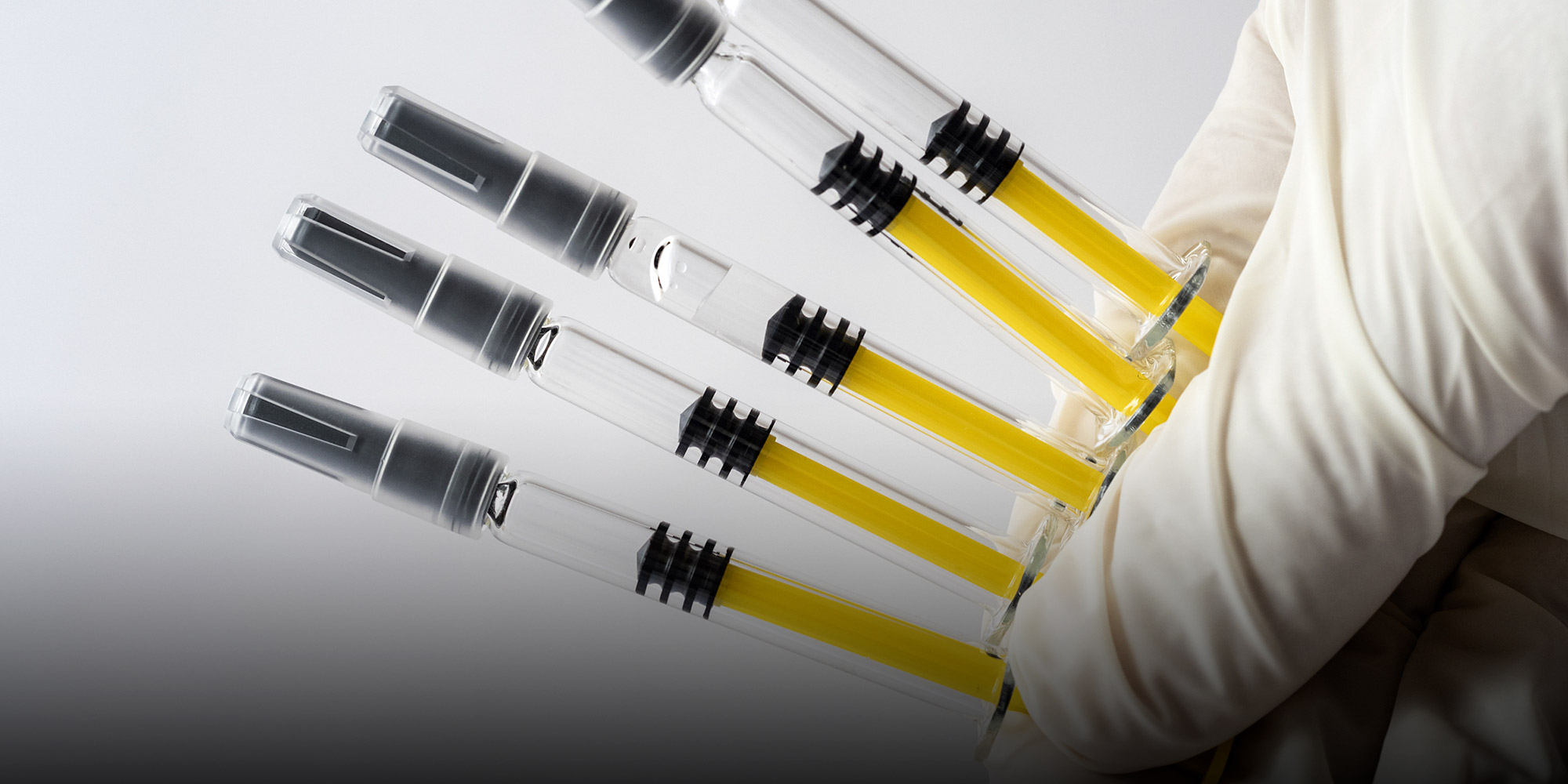 NEWS
Small Study Finds Mixing Chinese COVID-19 Vaccines Boosts Immunity
Skepticism remains over whether combining vaccine technologies has any notable effect, and over whether it is safe.
JIANGSU, Eastern China — Mixing and matching COVID-19 vaccines that use different technologies generates better immune responses than administering two shots of the same vaccine, a Chinese scientist said at a biomedical conference held in Suzhou on Sunday.
The Jiangsu Provincial Center for Disease Control and Prevention is leading small-scale clinical trials where different vaccines are used together that, so far, have delivered promising initial results, it's deputy director Zhu Fengcai said.
Such research is important in part because some people have already received a mix of vaccines due to supply issues. It could also point to more effective ways to both inoculate people and reach herd immunity in populations.
"It's crucial to figure out how to [mix vaccines] scientifically," Zhu said.
Out of the four COVID-19 vaccines approved in China, two — those by Sinovac and Sinopharm — are made with an inactivated form of the virus and require a two-dose regimen. Another approved vaccine, dubbed Ad5-nCoV, requires only one shot. Ad5-nCoV elicits an immune response by delivering a viral particle into the body using a different and harmless virus as a vector — a technology similar to the one used by the Oxford-AstraZeneca vaccine.
Based on the registration information of the Jiangsu center's clinical trial, the study planned to enroll 100 volunteers who had received only one dose of an inactive vaccine. Half of them would then receive a second inactive shot, and the other half would get a dose of the Ad5-nCoV vaccine.
Zhu said at the conference that people in the latter group had higher antibody levels than those who received two inactive shots. In addition, his team also found that participants who completed a two-dose inactive vaccine regimen and then received an additional Ad5-nCoV shot also had higher antibody levels than people who got a third inactive vaccine shot.
A University of Oxford study looking into mixing Western-made COVID-19 vaccines that has yet to be peer-reviewed also found this can sometimes provoke a stronger immune response than standard regimens.
An immunologist, who requested anonymity because he had been told by his university to not accept interviews, said that mixing COVID-19 vaccines developed with different technologies is risky and should not be promoted.
"All the COVID-19 vaccines we are using worldwide are newly developed," he told Sixth Tone. "We don't even fully understand the safety of inoculating a single type of COVID-19 vaccine at the moment, not to mention mixing different ones."
He added that the stronger immune response from mixing inactive vaccines with Ad5-nCoV might not be due to the sum of both vaccines being greater than their parts. Rather, he suggested, it might be because the one-shot Ad5-nCoV carries more active ingredients than a single dose of a two-shot vaccine.
While Chinese authorities haven't recommended the mix-and-match approach, some countries, including the United Kingdom, are allowing people to get a different vaccine as the second shot if the original shot administered isn't available, primarily due to supply bottlenecks. German Chancellor Angela Merkel also received two COVID-19 shots made with different technologies.
Due to a lack of scientific evidence, the World Health Organization's chief scientist Soumya Swaminathan warned individuals against mixing and matching different vaccines during an online news briefing Monday.
"Data from mix and match studies of different vaccines are awaited - immunogenicity and safety both need to be evaluated," she later wrote in a tweet.
"I don't think the Chinese study goes against the WHO recommendation," Xie Youhua, a virologist at Fudan University in Shanghai, told Sixth Tone. "There is a lack of data on mixing different vaccines, and with this study we may get some data."
Editor: Kevin Schoenmakers.
(Header image: Jose A. Bernat Bacete/Moment/People Visual)