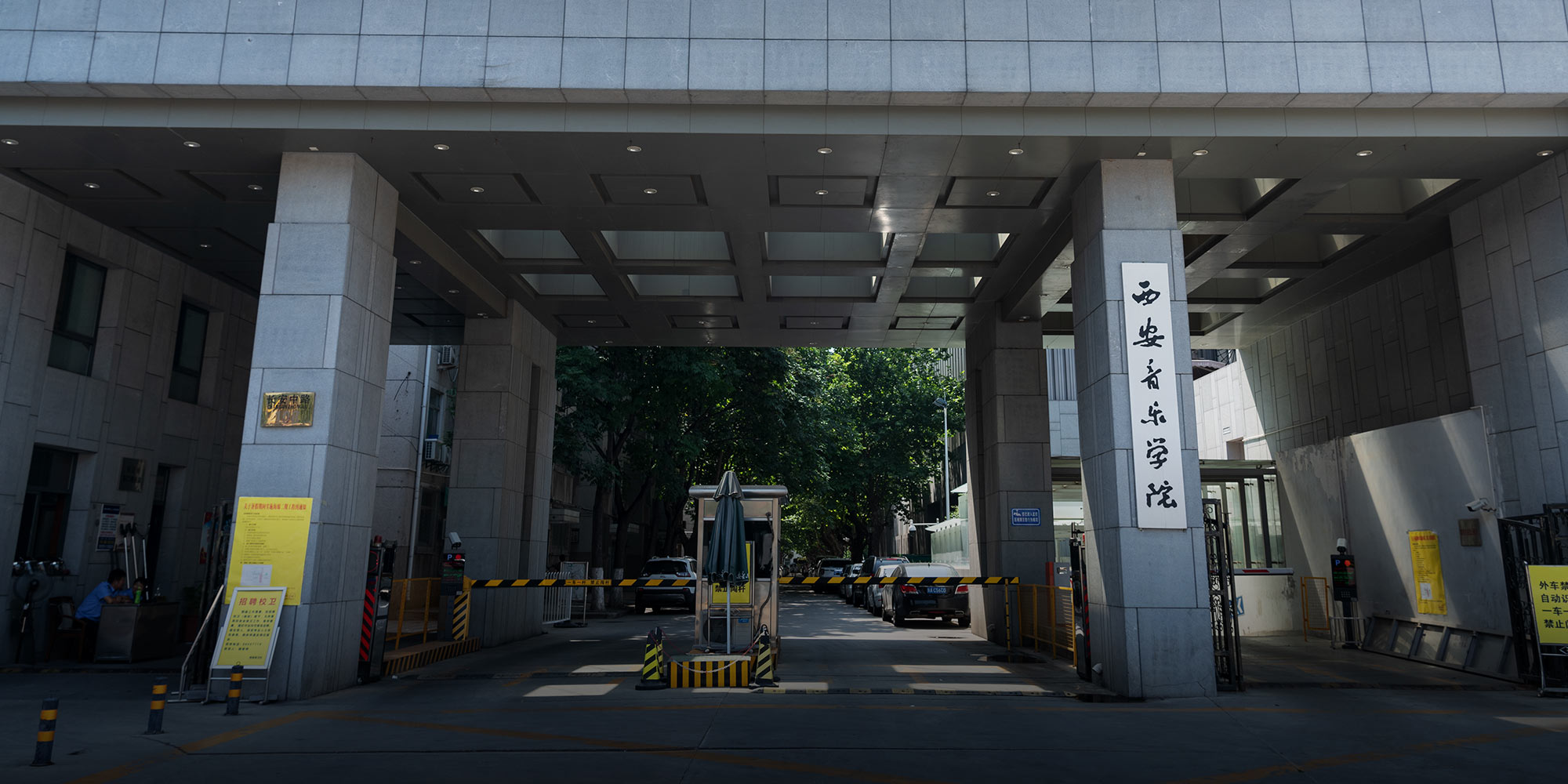 NEWS
Music School Official Imprisoned for Sexually Harassing Student
Victim's mother says Xi'an Conservatory of Music party secretary drove daughter to suicide.
A former school official at one of China's most prestigious music conservatories has been sentenced to seven years in prison for molesting a student who later killed herself, the student's mother told Sixth Tone on Monday.
The case grabbed national headlines in late 2020 when the mother, who requested to only use her surname Liu out of privacy concerns, protested at the gate of Xi'an Conservatory of Music in northwestern China's Shaanxi province.
She accused Liang Qin, at the time the Communist Party secretary of the school's piano department, of having sexually harassed her daughter, surnamed Li, for years.
According to a note Li left at her death in December 2018, Liang repeatedly requested private meetings during which he molested her, told her to call him "daddy," and demanded she cut his fingernails.
"I felt very uncomfortable every time he asked me to go to his office," Li wrote. "He would hug me, ask me to sit on his lap, touch me and kiss me, while telling me how close he is with his daughter, which made me quite sick." She was later diagnosed with depression, after which she took nine months of sick leave from the school.
For years, the family chose not to report Liang's abuse, fearing his power. As a party secretary at the school, he was responsible for which students received scholarships and which students could join the party, which is seen as an important career move. Liu believed all she could do was tell her daughter to "avoid Liang" as much as possible.
After Liu's protest last year brought national attention to her case, local prosecutors arrested Liang. Their investigation uncovered that he had sexually harassed multiple female students from 2002 to 2018, as well as committed other crimes.
"He has been abusing his power for a long time," Liu said. "He deliberately picked out the girls who just entered the school."
On April 25, the Xi'an Intermediate People's Court sentenced Liang to seven years in prison. The sentencing wasn't reported by Chinese media until an interview with Liu was published on Saturday. She says she had been told not to share the verdict document with journalists.
When reached for comment on Tuesday, a court employee could not confirm any details of the case to Sixth Tone, saying not all court rulings can be made public.
Liu believes the sentence is too short, adding that it was a combination of him receiving prison terms of five years for molestation, one year for corruption, and three years for bribery.

"We were furious after receiving the result," Liu says, because Liang only received the minimum sentence of five years for molesters who used "heinous methods," as defined by China's criminal law.
Following a wave of university students making accusations against their teachers on social media, the Ministry of Education announced in 2019 that it would "further support efforts to implement anti-sexual harassment mechanisms at universities across the country." China's Civil Code, enacted last year, also explicitly forbids school staff from abusing their power to commit sexual misconduct.
Liu said she nevertheless found it hard to bring Liang to justice.
"We traveled from (our hometown) Luoyang to Xi'an countless times just to fill out the required documents and find the right institutions that are responsible for this," she said. "But they were all making excuses and avoiding dealing with it."
In China, the Beijing Suicide Research and Prevention Center can be reached for free at 800-810-1117 or 010-82951332. In the United States, the National Suicide Prevention Lifeline can be reached for free at 1-800-273-8255. A fuller list of prevention services by country can be found here.
Editor: Kevin Schoenmakers.

(Header image: A view of the school gate of Xi'an Conservatory of Music, Xi'an, Shaanxi province, 2019. Lei Jia/People Visual)