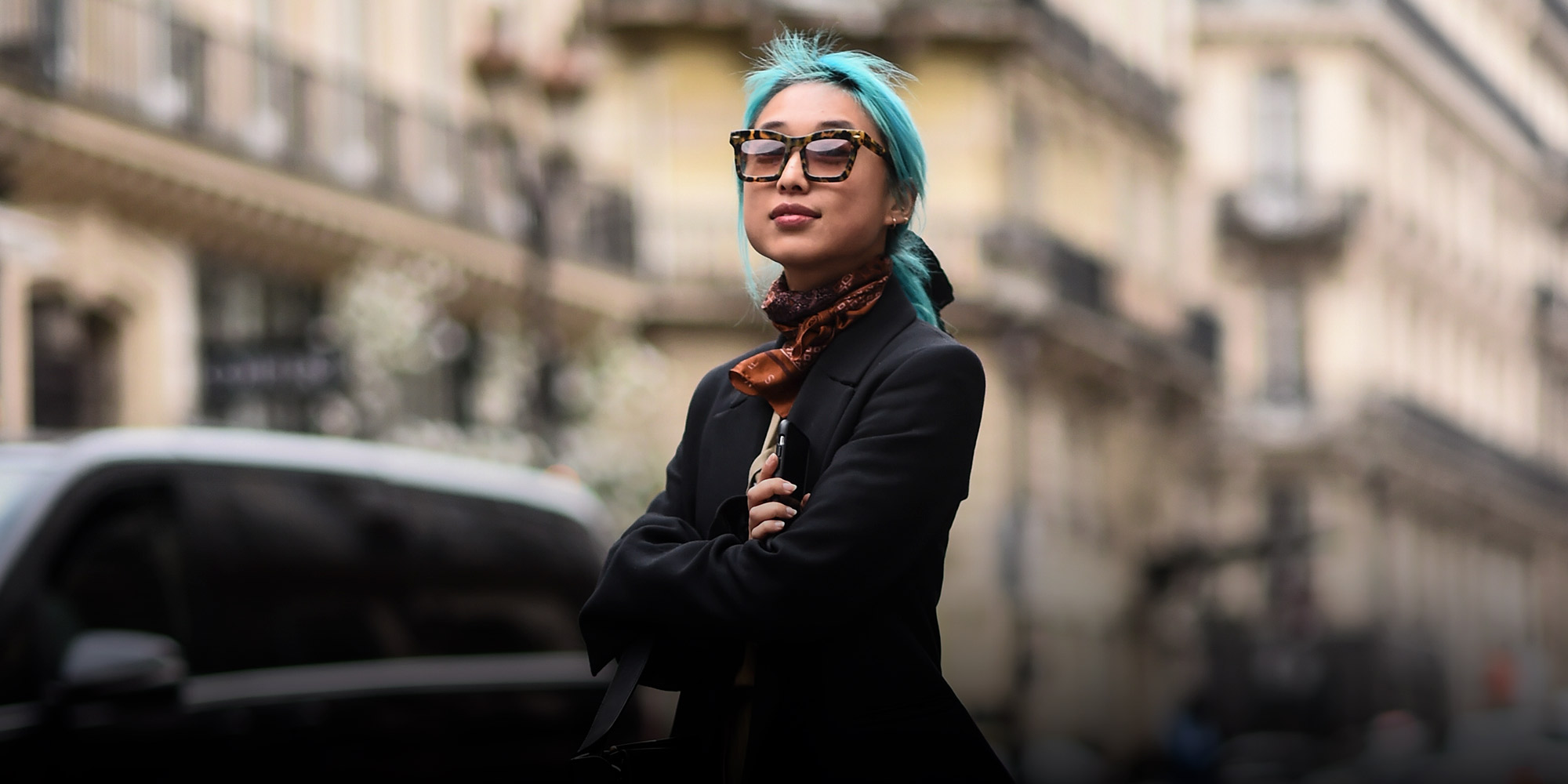 NEWS
Vogue China Wants to Put a New Face on Chinese Fashion
The magazine's new editorial director, Margaret Zhang, has won praise after launching a campaign to promote diversity in China's fashion industry.
Margaret Zhang has picked an ambitious first campaign as Vogue China's new editorial director: shaking up representation in China's fashion industry.
The 28-year-old, who became Vogue's youngest editor in February, has launched an open casting campaign titled "Vogue New Face" to promote diversity and inclusion in Chinese fashion.
Vogue China, the local edition of the Condé Nast fashion publication, first announced the campaign to its 12 million followers on social media platform Weibo last week. Today, the company officially opened applications for the open casting and confirmed it would hold its first popup casting event in the southwestern city of Chengdu on August 7.
"We don't have to live up to other people's standards. Not stepping on traditional paths, not following archaic rules, and having one's own views and consciousness is the most needed quality of this generation," said Zhang in a statement.
The company says it has no fixed definition or standard for what constitutes a "New Face." "No matter what gender, body size, or cultural background they have, every fashion lover who dares to dream could be seen by the public in Vogue China," the company wrote.
The campaign has won praise from the Chinese public and industry insiders, in a sign that China's beauty standards, at least among the younger generations, are gradually becoming more open. The campaign's hashtag, which can be directly translated to #hinewface, had received over 1.4 million views on Weibo at time of publication.
Fashion media around the world have been facing mounting criticism over their preference for tall, thin, and fair-skinned models, which can have a harmful effect on their readers' body image. In China, there's a nascent but growing movement pushing back against body-shaming and a lack of diversity in the media.
Dr. Christine Tsui, a fashion business consultant and columnist based in Shanghai, told Sixth Tone that by launching the campaign, Zhang had "made the right first step" toward tackling Chinese fashion's lack of diversity.
"A standalone marketing event may not change the situation right here and now, but it is conducive to diversifying beauty standards," Tsui said.
Tsui also predicted that the open casting format would appeal to young Chinese, who "want to be participants, rather than just an audience."
"It is a form of two-way communication, whereas before the media was doing one-way communication — they just released news or advertisements," said Tsui.
The popup event in Chengdu will last 24 hours, according to Condé Nast. Those wishing to participate must sign up via the firm's VOGUEclub app, before being selected to attend the casting in the southwestern metropolis.
Zhang, who was born in Australia to Chinese parents, has become a high-profile figure since assuming her position at Vogue China. She first made her name by launching the blog "Shine by Three" when she was just 16 years old. She has since held many roles, including filmmaker, photographer, consultant, and writer.
Her appointment by Condé Nast was hailed by fashion trade publication Women's Wear Daily as representing "a new era" for Vogue, pointing to her cosmopolitan upbringing and digital savvy.
Editor: Dominic Morgan.
(Header image: Margaret Zhang is seen outside the Miu Miu show during Paris Fashion Week, France, March 3, 2020. Daniel Zuchnik/Getty Images/People Visual)