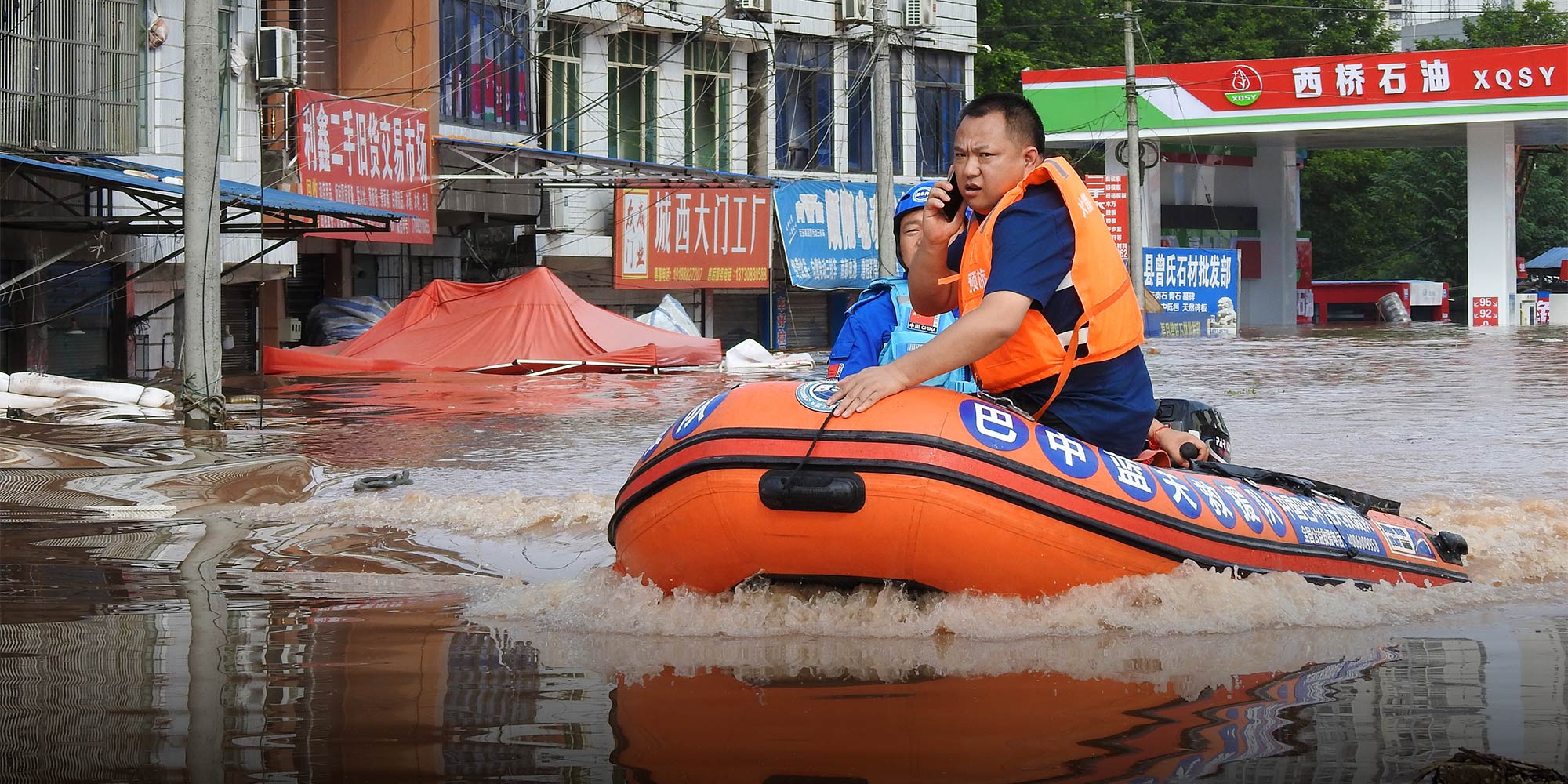 NEWS
Heavy Rains Trigger Evacuations in Beijing and Sichuan
Downpours caused floods, canceled flights, and suspended classes.
Around 15,000 people were evacuated from their homes in Beijing as heavy rainfall hit a large swath of northern China on Sunday, China's state broadcaster CCTV reported.
The capital also canceled hundreds of flights, halted certain public bus lines, and closed scenic spots. School classes are suspended and companies have been asked to allow employees to work from home.
Rain also caused trouble in other northern cities. Photos circulating online show people in Handan, in Hebei province, wading through floodwater after the deluge submerged parts of the city of over 9 million people, blocking roads and sewage pipes.
China's summer monsoon season has delivered unrelenting rainfall over the past month, causing rising water levels on the numerous tributaries of the Yangtze River and posing a major test for the country's flood-control infrastructure.
In southwestern China's Sichuan province, 16 rivers had flooded as of Sunday, requiring six thousand people to evacuate.
More extreme weather is expected in the coming days. On Monday, the National Meteorological Center issued its yellow alert for strong rainfall and cautioned China's northern, central, and eastern areas to take precautions.
China faces a growing threat of flooding rivers. A 2018 study published in scientific journal Nature Climate Change found that climate change has made flood-prone communities more vulnerable.
This year, severe heat accompanies China's rainy season. The government has predicted that, partly as a result of the increased temperatures, regions around Shanghai and Beijing will experience up to four bouts of high ozone pollution in July.
Editor: Kevin Schoenmakers.
(Header image: A rescue crew is on its way to transport people in Dazhou, Sichuan province, July 11, 2021. Deng Liangkui/People Visual)