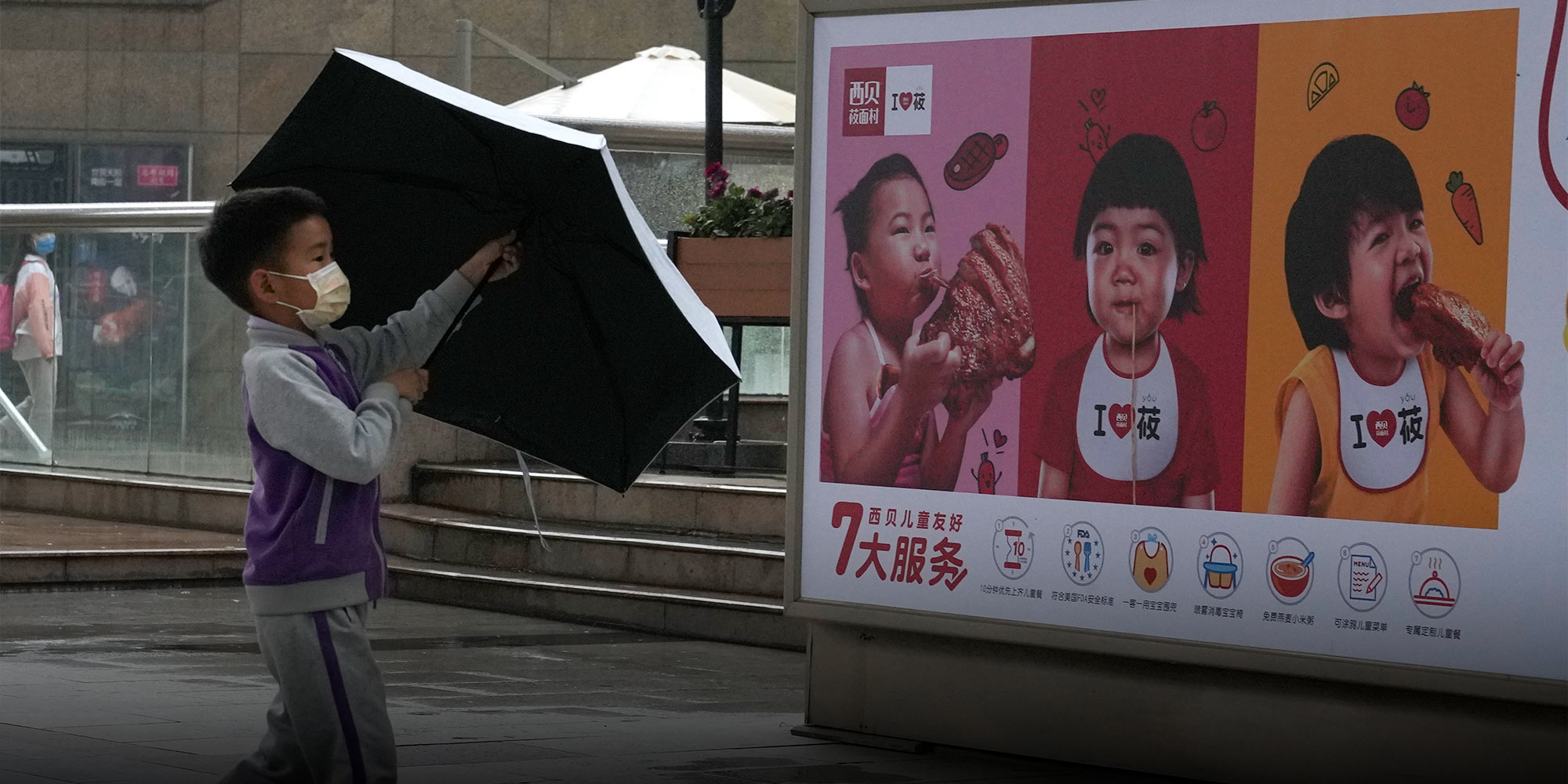 VOICES & OPINION
Why the Three-Child Policy Is Just a Start
The government is unveiling new policies to make it easier for women to juggle their family and work responsibilities. But what about women who don't fit neatly into the career woman-housewife dichotomy?
On May 31, China's Politburo announced a long-expected change to the country's family-planning policy, increasing the number of children that families are legally allowed to have from two to three. At the same time, it declared the country would pursue a host of measures meant to support parents, including "improving maternity leave and the maternity insurance system, strengthening policies related to taxes and housing, and protecting women's legitimate employment rights and interests."
These proposals, primarily targeted at female workers of childbearing age and mothers who want to restart their careers, are meant to reassure working women that they can have more children while holding down a full-time job. This aligns with current policy, which largely ignores women who have already been pushed out of the workforce.
That's unfortunate. Scholars have found that after the universal two-child policy took effect in 2016, the number of women taking career breaks longer than half a year after giving birth rose, yet policymakers have not taken any substantive steps to address this issue. The government needs to consider how to protect the rights of those who have been or are being forced to leave their positions because of their decision to have a child. For example, by providing a low-rate social insurance for stay-at-home mothers — and the small proportion of fathers — who have paused their careers.
In addition, simply ensuring moms can re-enter the traditional workforce is not enough on its own. In interviews I conducted with stay-at-home mothers, many expressed how difficult it was to find a good job after an extended break, not just because of how much time they spent out of the workforce but because they didn't want or couldn't return to the 9-to-5 or 9-to-9 grind. Although many mothers were interested in more flexible employment arrangements, this would leave them outside the state's social security system.
To address this situation, the government needs to revise its social security rules, regulate work schedules, and urge enterprises and public institutions to implement measures aimed at making having a child compatible with a career. This is especially important in the context of the three-child policy. According to an academic study based on nationwide data from 2016, increasing the number of children in a family from one to two positively impacted the participation of urban women in the workforce. When the number exceeded two, however, it had a negative impact.
At the same time, it is important to remember that employment rates are only one measure of gender equality, and a high employment rate for mothers doesn't on its own say anything about the persistence of problems like the "motherhood penalty."
In a survey of Shanghai mothers with two children I conducted with another academic, Jiang Lai, the vast majority of respondents reported working full-time after the birth of their second child. In doing so, they benefitted from higher levels of education, support from the children's grandparents, and increased economic security. Yet even then, only a quarter of women surveyed said they had been promoted or received a raise in the three years after giving birth; most experienced layoffs or career stagnation. Some of the most common issues they cited were insufficient access to childcare facilities, a lack of help from their husbands in child rearing, and the increased physical and mental stress resulting from having two children — stress that will likely further increase in three-child families.
The government's focus on helping women balance work and family may be problematic for another reason: the notion that work and family are all that matter is increasingly falling out of favor with Chinese parents. Mainstream discourse in China often implies that being a parent means juggling job and family responsibilities. Yet, more and more Chinese recognize that being in good physical and mental shape requires leisure time and that work and family should not monopolize their life.
These are all long-term considerations. More immediately, the three-child policy may have unintended consequences, especially for women in the workplace. Although Chinese law expressly prohibits gender discrimination in hiring and forbids firing or breaking labor contracts because of marriage, pregnancy, or post-natal responsibilities, the discriminatory practices these rules are meant to police are often difficult to detect and harder to prove.
While China's interest in boosting its birth rate is understandable, it will take more than pronouncements to protect women's rights and interests. What is needed are specific policies that increase shared parental leave and make it mandatory for mothers and fathers alike. Policymakers should also continue to invest in affordable and high-quality childcare institutions for children under three, ways to match school hours to parents' work hours, and the opening of temporary childcare institutions on weekends and vacations. By recognizing that parents' lives extend beyond the workplace and home, the state can go a long way toward making having more children a more appealing option.
Translator: David Ball; editors: Wu Haiyun and Kilian O'Donnell.
(Header image: A child opens an umbrella in Beijing, May 31, 2021. Ng Han Guan/AP via People Visual)