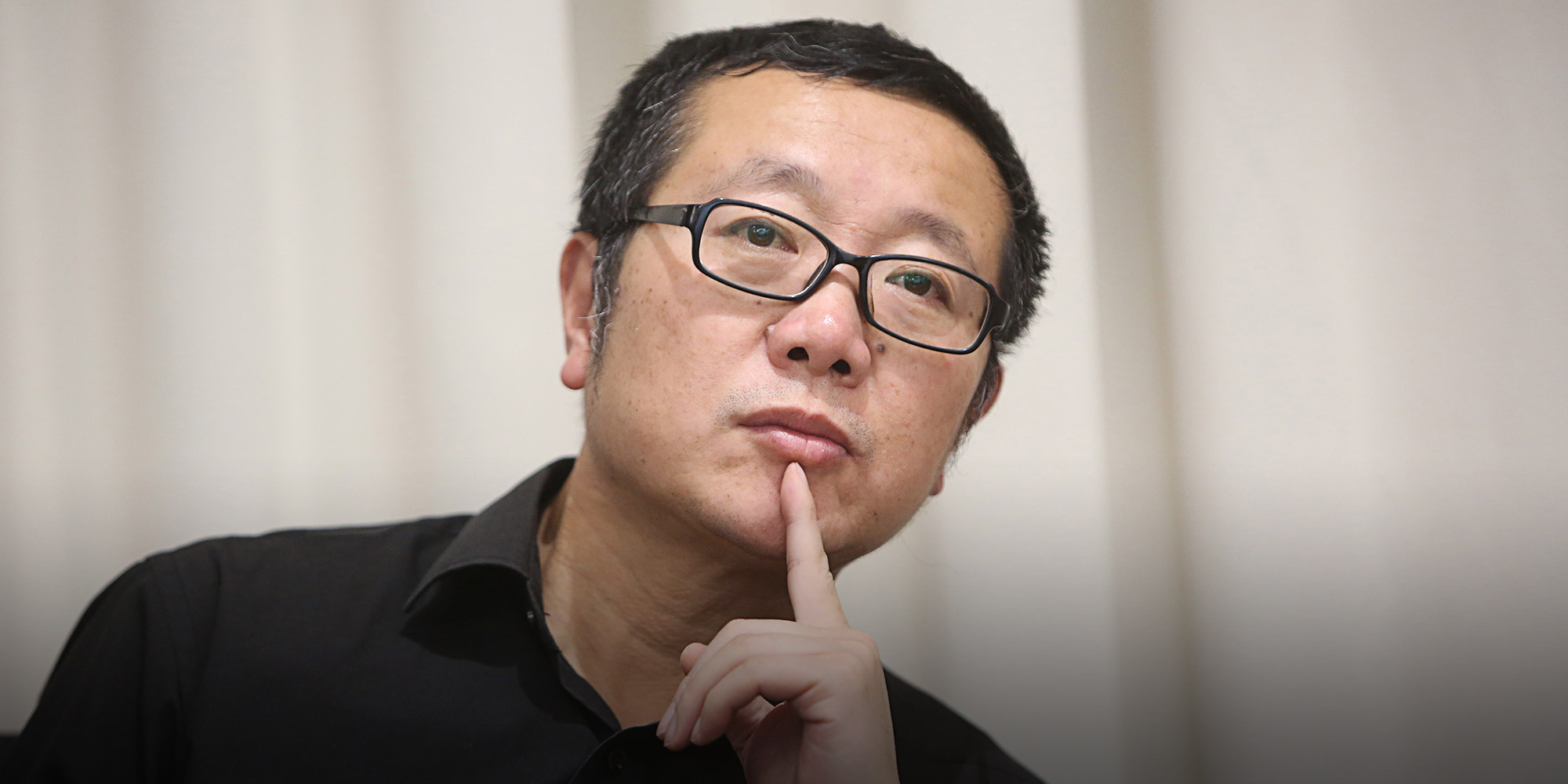 NEWS
Liu Cixin Partners With Chinese AI Giant on 'Three-Body' Experience
SenseTime plans to adapt the Hugo Award-winning author's sci-fi series into an "immersive entertainment" product.
China's most popular sci-fi author, Liu Cixin, says he's working with a leading artificial intelligence company to bring his work closer to fans than ever before.
SenseTime, a Beijing-headquartered AI firm, plans to adapt Liu's award-winning novel "The Three-Body Problem" and its sequels into an "offline immersive entertainment" experience, the author announced Friday at the 2021 World Artificial Intelligence Conference in Shanghai.
"The Three-Body Problem" — an epic sci-fi tale charting humanity's attempts to fend off an alien invasion — has become a global hit in recent years. The novel has been translated into 26 languages, and has been adapted into an anime series, TV show, and movie in China. Last year, Netflix also announced plans to turn the book into a TV series.
It remains unclear exactly what form the immersive "Three-Body" experience will take. In a video presentation announcing the project, Liu gave few details. "AI can already turn many concepts and stories into reality," he said.
Chinese technology companies have shown growing interest in creating immersive and virtual reality entertainment products in recent months. 
In March, streaming giant iQiyi released two interactive VR movies, which enable viewers to see, hear, and even smell the film, as well as directly participate in the action by rescuing characters from danger. The company has also opened a center in the southern metropolis of Shenzhen where viewers can experience the movies.
SenseTime appears keen for its partnership with Liu to continue beyond the current project. In addition to partnering with The Three-Body Universe — the copyright holders for the author's original series — SenseTime has announced Liu will become the director of its Science Fiction Planet Research Center. 
"I hope the collaboration between Three Body and SenseTime … can temporarily free people from reality to experience the boundless universe," Liu said.
(Header image: Sci-fi author Liu Cixin attends an event in Shenzhen, Guangdong province, 2018. People Visual)