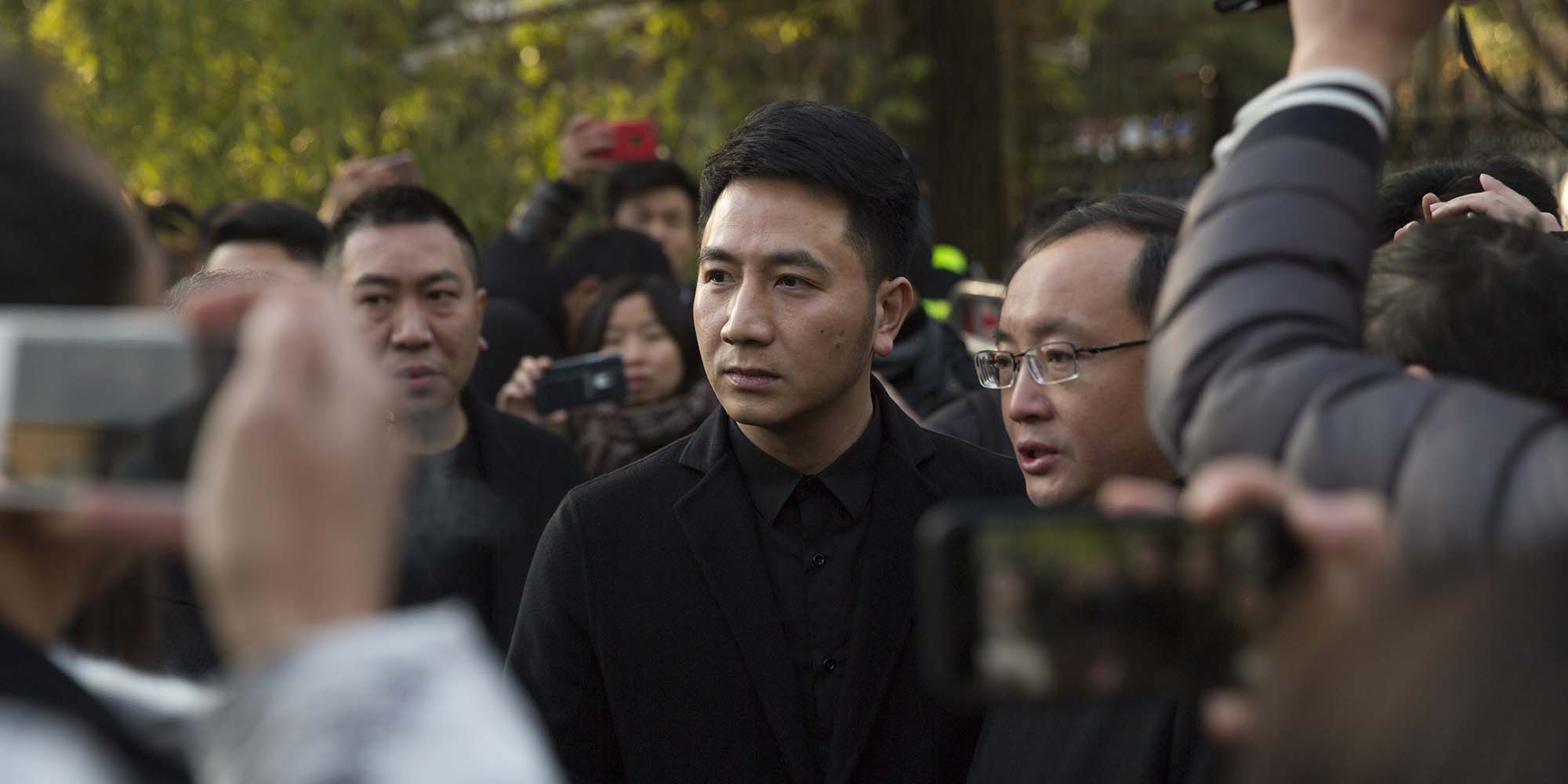 NEWS
A Deadly Fire Killed His Family. Now He's Being Scorned Online.
Chinese social media users have pounced on Lin Shengbin after finding he started a new family after losing his wife and children in a 2017 blaze.
In 2017, the entire nation sympathized with Lin Shengbin. He was a bereaved husband and father who lost his three children and wife in a fire deliberately started by the family's live-in nanny.
But since last week, the 40-year-old has come under intense scrutiny online after Lin announced he had fathered a child with his new partner. On microblogging platform Weibo, users raised a plethora of questions about his new relationship and demanded transparency over the compensation he received after the incident. Accusations mainly centered around whether he had actually shared the money with his in-laws as well questioning whether he started the charity he said he would after the accident.
Public opinion went further south after some social media users interrogated the motive behind his newborn daughter's name. The couple named her Nuannuan — meaning warmth in Chinese — which they argued is "inappropriate" given that his previous children had perished in a fire.
One week later, on Thursday, Lin finally spoke out in a series of Weibo posts, defending his new family and responding to the online accusations. In the posts, which have since gained over 900,000 comments — the majority similarly angry in tone and demanding more truth— Lin wrote in great detail about his relationship with his in-laws, asserting that he had shared the compensation money with them.
"I'm not that good of a person, but I'm also not that bad," he wrote. "My love for (the deceased) will not fade, even with time, and I've never stopped missing them. There's no doubt I love them."
Lin added that he only started dating his current partner in November 2019 and that the couple hadn't planned on having a child when the baby was conceived last summer.
The backlash, he said, has taken a toll on the family, as they now fear being seen in public.
"We've even had to delay Nuannuan's vaccines for several days," Lin wrote.
Since the accident in the eastern city of Hangzhou in 2017, Lin has become the sympathetic face as the lone survivor of the tragedy. The way he handled the legal proceedings against the arsonist — who was later executed — and the property management companies for lapses in safety protocols, won the hearts of Chinese public. The case was eventually settled with an undisclosed payout by the defendants.
Lin was further hailed for his charity works and had once said he was planning to set up a foundation called "Tongzhenyisheng," an amalgamation of his childrens' names. However, the name isn't listed on the government's official database of nonprofits. Lin's lawyer told Beijing Youth Daily on Friday that his client had discussed setting up a foundation multiple times, but that it's difficult to set up such organizations.
Lin often shared his philanthropic projects on Weibo — previously named "Wife and Kids in Heaven" after his deceased family — where he has amassed 4.6 million followers. He even tattooed memories of them on his back.
Those who once sympathized with Lin seemed to turn against, however, once news of his new family was revealed.
A Shanghai resident who wished to be identified as Merry told Sixth Tone that she would not be buying anything from the children's clothing shop Lin runs. She said she was furious, claiming that he hadn't been transparent enough about his personal life.
"If he's already moved on, why is he still freely taking advantage of the public's compassion given to him over the past two years, and running the store to collect money," she said.
This article has been updated to include a comment from Lin's lawyer.
Additional reporting: Zeng Chuchu; editor: Bibek Bhandari.
(Header image: Lin Shengbin during a court trial in Hangzhou, Zhejiang province, Dec. 21, 2017. IC)