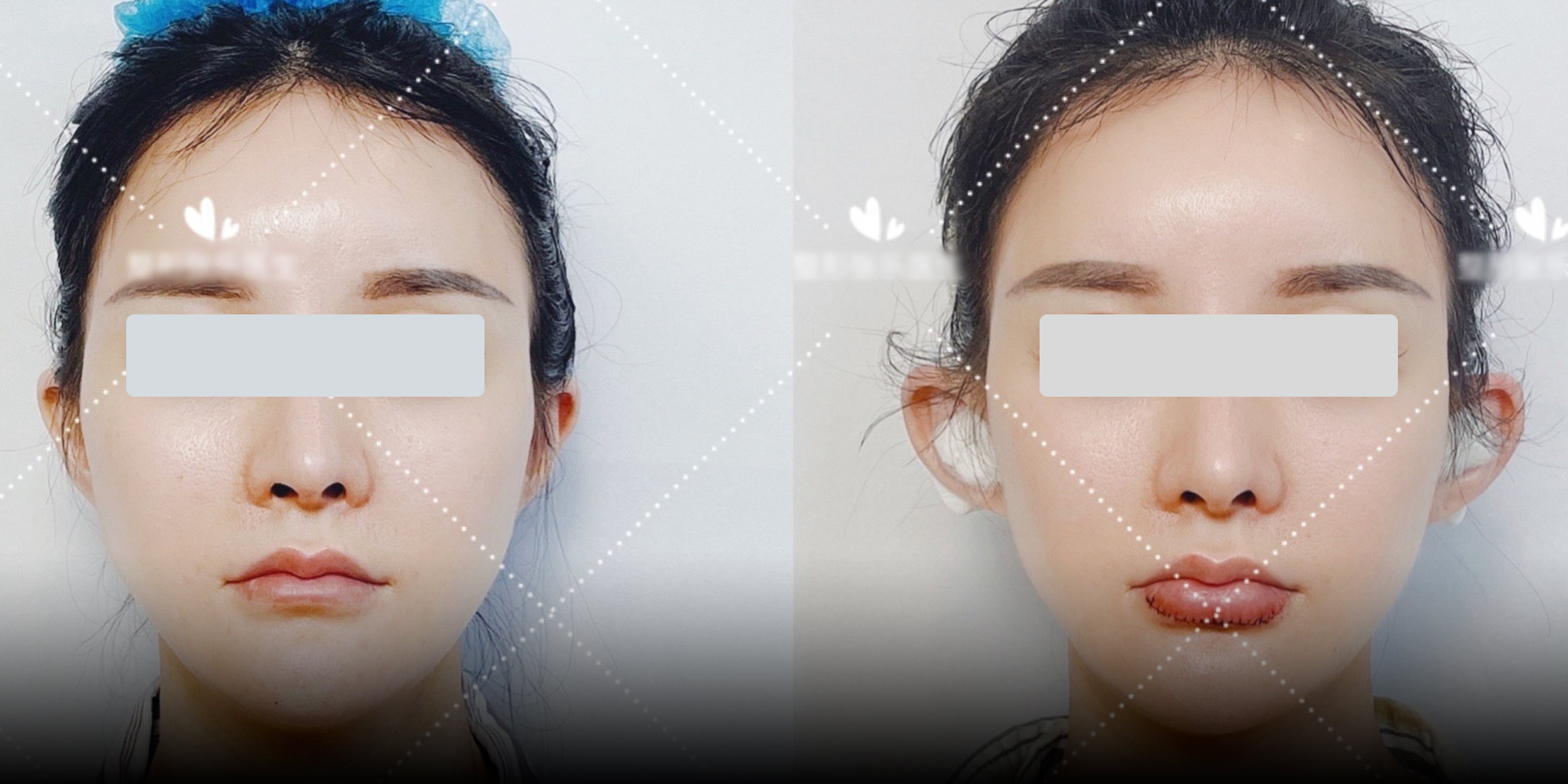 FEATURES
China's Cosmetic Surgery Trends Are Getting Riskier — and Weirder
Chinese clinics are pushing women to undergo increasingly invasive procedures to obtain the perfect body. But the treatments can have serious side effects.
SHANGHAI — The surgery had a few downsides: It was expensive, borderline illegal, and in some cases left patients permanently unable to run or jump. But Kaola still thought it was worth a shot.
The 30-year-old tech worker has always been insecure about her legs. In her 20s, she tried nearly everything to make them slimmer — diets, workouts, and even liposuction — but was never satisfied with the results.
So, in February, Kaola decided to undergo a risky treatment that's causing an uproar in China — a calf reduction surgery known as "crus muscle block."
The invasive procedure involves severing some of the nerves inside a patient's calf, withering the muscle and, if things go well, making the leg more slender.
It was developed in South Korea in the 1990s and has since spread to other parts of East Asia where traditional beauty standards prize slim female figures with little muscle definition.
Now, Chinese clinics are heavily promoting crus muscle block, with many portraying it as an instant solution for those wanting the perfect body.
"The surgery will immediately make your legs become thin! long! and straight! You will never have to worry about your legs being strong," read one banner ad posted by a clinic on Chinese social platform Weibo.
But the procedure is far from risk-free. Though research indicates most crus muscle block patients experience few side effects, if the surgery goes wrong, some can suffer pain or even a permanent loss of mobility.
Crus muscle block hasn't been approved by China's National Health Commission, and Chinese health experts have warned the procedure is potentially dangerous.
"What makes it uncontrollable is that we (plastic surgeons) often don't know how much is the right amount to cut off the nerves, since the calf muscles are usually quite complicated to differentiate," Xue Hongyu, director of the cosmetic surgery department at Peking University Third Hospital, told Sixth Tone.
But that hasn't stopped a growing number of Chinese women from signing up for crus muscle block and other invasive procedures. China's plastic surgery industry has rapidly grown to become the world's largest in recent years; it is predicted to be worth 300 billion yuan ($46 billion) by 2025.
In the past, Chinese women — who make up an estimated 90% of the country's cosmetic surgery patients — overwhelmingly opted for facial procedures like eyelid surgery or nose jobs. But now demand is growing for other, more adventurous surgeries.
Calf reductions, ear enlargements to make the ears more "elf-like," and genital reconstructions are all skyrocketing in popularity, as women feel increasing pressure to alter their entire bodies.
Kaola — who spoke with Sixth Tone using a pseudonym for privacy reasons — knew the results from crus muscle block weren't guaranteed, but decided to go ahead with the surgery anyway. The prospect of finally having the slender legs she'd dreamed of since childhood was too exciting to turn down.
"Of course, I knew the surgery would harm my health when I decided to do it," Kaola said in a video she posted on Xiaohongshu, an Instagram-like social app also known as RED. "But my hopes for the outcome far outweighed my fears."
The young woman, who works for an internet company in Shanghai, said she hates her own body — an insecurity fueled by years of comments from relatives and acquaintances about her weight. In her wardrobe, she has few skirts or shorts, but rows of long dresses that keep her calves covered up.
"My legs are way bigger than the majority of women who have similar bodies to me," Kaola said. "What hurts me the most is when I try on new clothes. I feel so stressed when I can't fit into pretty clothes."
Kaola paid 30,000 yuan ($4,600) for her crus muscle block procedure at a private cosmetic surgery clinic in Shanghai called TG Young. The results were far from satisfactory.
Over four months after the surgery, Kaola's calf muscles are still the same size. The only changes are that she now occasionally feels pain in her legs and finds it more difficult to run than before.
Other Chinese women have claimed they suffered similar side effects after crus muscle block operations, sparking intense discussions on social media. A related hashtag had received over 320 million views on Weibo by time of publication.
These stories have raised concerns once again about the loose regulation of China's cosmetic surgery industry, which has long been notorious for aggressive marketing tactics and botched surgeries.
Posing as a potential client, Sixth Tone visited TG Young — the clinic that conducted Kaola's crus muscle block — to inquire about the procedure. There, a salesperson said the calf reduction surgery had become trendy in recent months, but advised against having it. Some people who undergo it, she said, aren't able to do intense exercise afterward.
When asked why TG Young doesn't mention the health risks in its social media advertising campaigns, the salesperson responded: "A lot of things online make it sound very good. Like us, we also promote the surgery on our social media."
Crus muscle block isn't the only trendy cosmetic surgery procedure worrying Chinese health experts. Clinics have also been pushing women to undergo genital reconstruction surgery, claiming the procedures make the genitalia pinker and more aesthetically appealing.
"The quality of your sex life definitely has something to do with the color of your genitalia," a doctor at another Shanghai-based clinic told Sixth Tone. Behind her, the consulting room walls are covered with posters bearing slogans including "make love as pink as before!" and "pink, but much fresher and tastier."
According to a report by plastic surgery platform Gengmei, China's female genital cosmetic surgery market grew 100% year-over-year in 2019. 
Female genital reconstruction can involve a variety of procedures. The most common surgeries include using lasers to remove melanin from the labia, injecting fat into the vaginal wall to tighten it, and removing enlarged labia minora.
But China has few licensed doctors who are trained to perform female genital reconstruction. A 2021 paper in the Chinese Journal of Plastic Surgery said establishing industry standards to regulate these procedures was "an urgent concern."
According to Xue, the cosmetic surgery director at Peking University Third Hospital, there's a risk that poorly trained doctors may accidentally inject fat into the vascular system, causing a pulmonary embolism. 
On social media, many commenters have criticized women undergoing invasive procedures like crus muscle block, accusing them of being vain and reckless, rather than centering the blame on societal pressures or industry malpractice. 
"Jesus, why don't they just chop off their legs? That would be much easier!" read one highly upvoted comment on Weibo.
Yet Chelsea Yang, a Baltimore-based mental health counselor specializing in body image issues, told Sixth Tone that the rise of social media has been a major factor driving what she calls China's "plastic surgery for everything" craze.
"From the surface, it might seem like these women are voluntarily changing their appearance, but the reason behind it is always the oppression they're subjected to by a male-dominated society," Yang said.
In recent years, Chinese influencers have promoted a series of extreme challenges designed to prove they have the perfect body, such as showing they're able to hide their tiny waists behind a single sheet of A4 paper.
These trends have led many women to develop an unhealthy body image, according to Yang. She estimated that more than 85% of her Chinese clients with body image issues were female.
"Social media has played a huge role in body anxiety," Yang said. "Often, it feels like the number of likes and comments quantifies the value of individuals."
Kaola, however, hasn't let her experience put her off cosmetic surgery. She plans to have botulinum toxin injections soon, in another attempt to make her legs thinner.
"I'm looking forward to the day when I can get rid of these long dresses and finally wear skirts," she said.
Editor: Dominic Morgan.
(Header image: An ad shows a before and after photo of a woman who underwent an ear enlargement procedure. The surgery has become trendy in China due to the popularity of the so-called "elf ears" look. From @整形医生张乐 on Weibo)