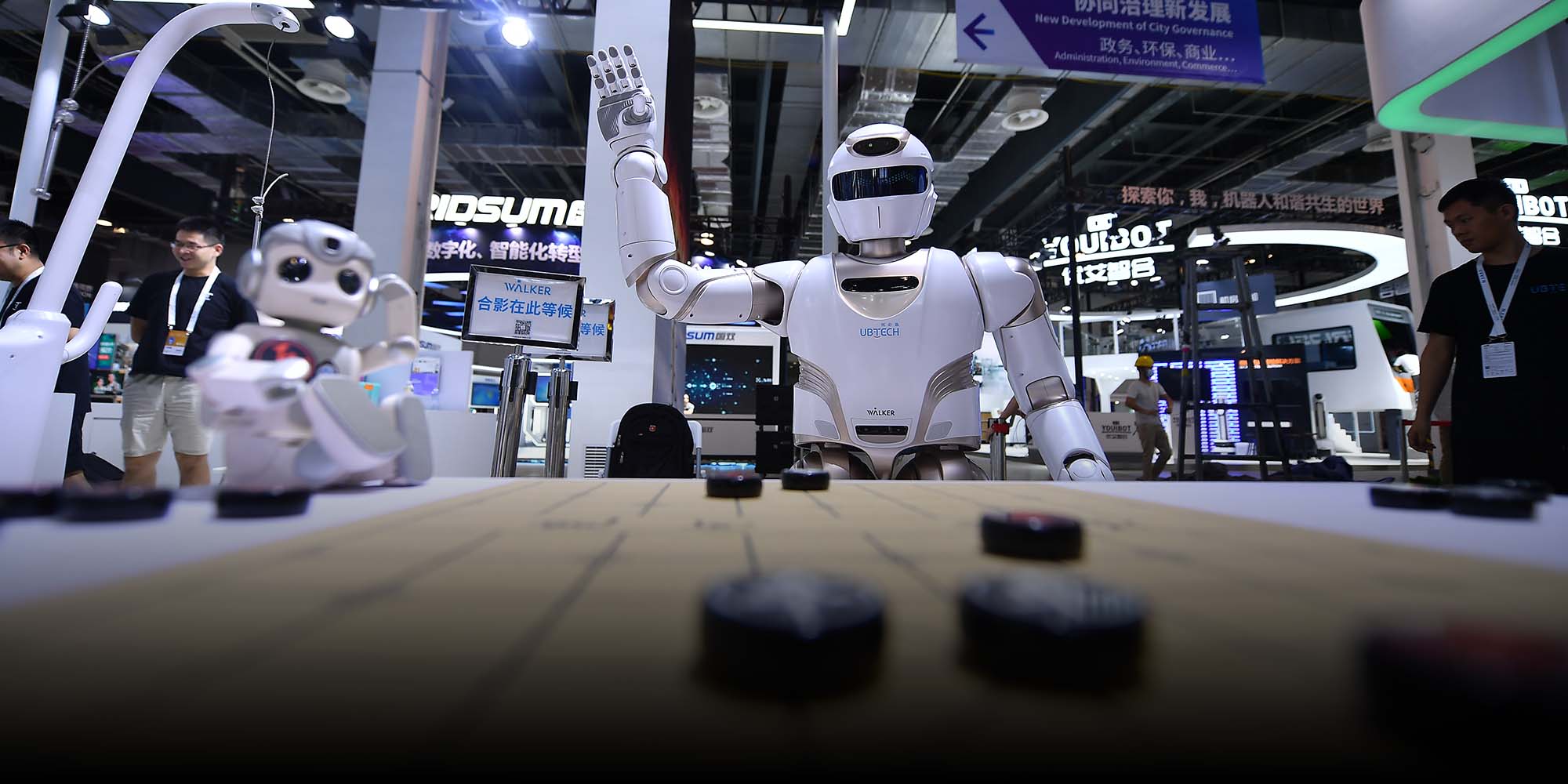 MULTIMEDIA
China's Artificial Intelligence Research in Figures
Chinese AI researchers aim for practicality and produce the most papers, but their quality lags behind those from other countries.
Starting July 8, Shanghai will host the World Artificial Intelligence Conference for the fourth time since 2018.
China's artificial intelligence (AI) industry has grown tremendously, especially since the country's Cabinet, the State Council, issued an important policy document in 2017 titled "the Development Plan on the New Generation of Artificial Intelligence."
According to some metrics, China now leads the world in AI development. The country, for example, publishes far more academic papers related to artificial intelligence than any other country, though their average quality has yet to catch up with the world's best.
Meanwhile, the influence of Chinese tech companies reaches beyond the products they sell — they are also big drivers of AI research.
Compared to other countries, Chinese research into AI focuses more on practical applications rather than fundamental research. Machine learning, for example, is a relatively under-studied field in the country.
But that might be changing, at least when it comes to the world of academia. When looking at keywords of recent artificial intelligence papers published by top Chinese universities and research institutions, a focus on fundamental research becomes apparent.
Contributions: Zou Manyun; editor: Kevin Schoenmakers.
(Header image: A robot made by UBTECH plays chess during the 2021 World Artificial Intelligence Conference in Shanghai, July 6, 2021. People Visual)