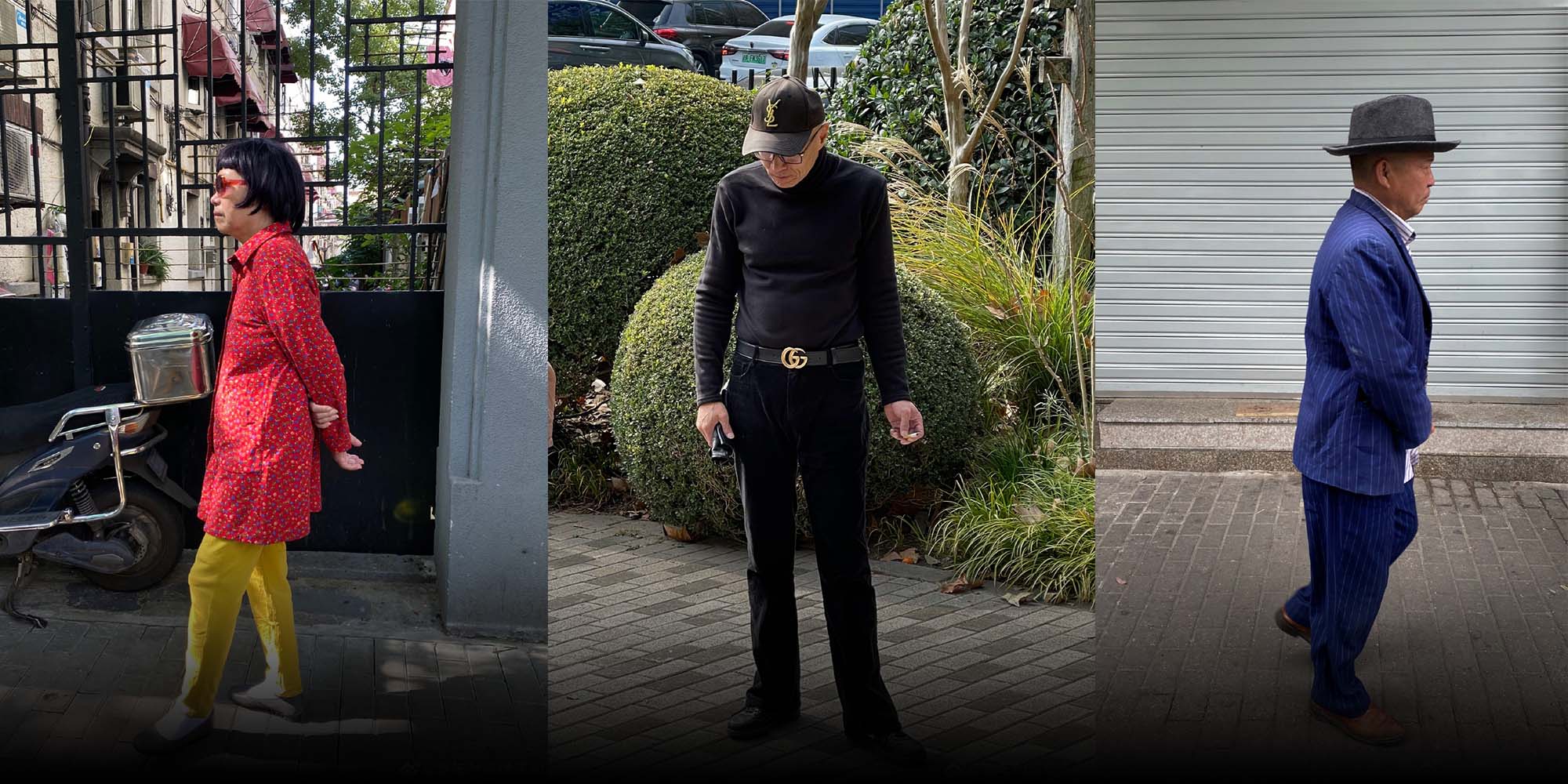 MULTIMEDIA
For China's Fashion-Forward Seniors, All the World's a Runway
Photographer Qin Xiao shares his passion for capturing the "wild" fashion sense of Shanghai's elderly residents.
I have been working as a fashion photographer in Shanghai for nearly a decade. But since 2018, I've found my lens drawn to some unexpected subjects: the city's most fashionable senior citizens.
There are more than 5 million people aged 60 or over in Shanghai, and many of them have serious swagger. I started snapping a few photos of well-dressed retirees in my neighborhood on my phone. But over time, this hobby developed into a full-blown passion project.
I post my favorite shots from the series — which I've dubbed Senior Fashion Hub — on Instagram and Weibo, a Chinese social platform. The accounts have generated lots of interest. I've even published a "Senior Fashion Hub" book and held a small exhibition based on the project.
In general, I divide Shanghai's fashionable elders into two categories: "chic" and "wild." "Chic" seniors dress in elegant, traditional clothing, such as suits or qipao dresses. Often, these outfits are worn for special occasions like banquets. Then, there are "wild" seniors who throw together casual clothes with little apparent concern for matching colors or styles.
The "wild" seniors are the most interesting to me. Young people tend to look chic even when they're dressed in streetwear, as they closely follow the latest fashion trends. But elderly Shanghainese mix and match items based purely on their own personal preferences.
My shooting style for the project is simple: I usually walk around a public park near my home, taking snapshots on my iPhone. This way, the shots look more natural. Shooting in sunny weather is best, as the sunlight brings out the contrasting colors of the outfits. I've photographed more than 1,000 elderly people so far.
After three years, some of the retirees who frequent the park have figured out that I'm documenting their fashion choices. They're happy when they spot themselves in my pictures. I've become particularly good friends with a man named Mr. Shen, whom I call Brother Shen. He's always exquisitely dressed and can be found in the park kicking around a jianzi, a Chinese hacky sack. Everyone in the park knows Brother Shen. He once said to me: "You're the sunrise at dawn, and I'm the sunset at dusk."
I've learned a lot from photographing Brother Shen and the other seniors at the park. Their earnest attitude toward life is really inspiring. I hope that when I'm their age, I'll have the same level of enthusiasm for the things I see around me.
Looking back, I think my childhood prepared me for life as a photographer. As a kid, I had to change schools several times, because my parents often moved around for work. Whenever I found myself in a new environment, I knew no one. This taught me to be a keen observer of people.
My observation skills proved useful when a Japanese website gave me my first street photography assignment in 2011, shooting young people in Shanghai. Ever since, I've paid attention to the way people dress.
I grew up in northern China and came to Shanghai in 2009. In my mind, Shanghai is a globalized metropolis that has been influenced by many overseas cultures. Walking down the street, I often see tailors and stores offering customized clothing. People here want to have their own personal style.
Ultimately, I hope Senior Fashion Hub can become a visual archive documenting a certain moment in Chinese history. Many photos of Shanghainese from the '80s and '90s that we see today were actually taken by foreign photographers. Perhaps one day, my work may serve a similar purpose. Every photo, after all, captures life on one street in Shanghai.
As told to Wang Jiaqi.
Edited by Dominic Morgan.
(Header image: Courtesy of Qin Xiao)