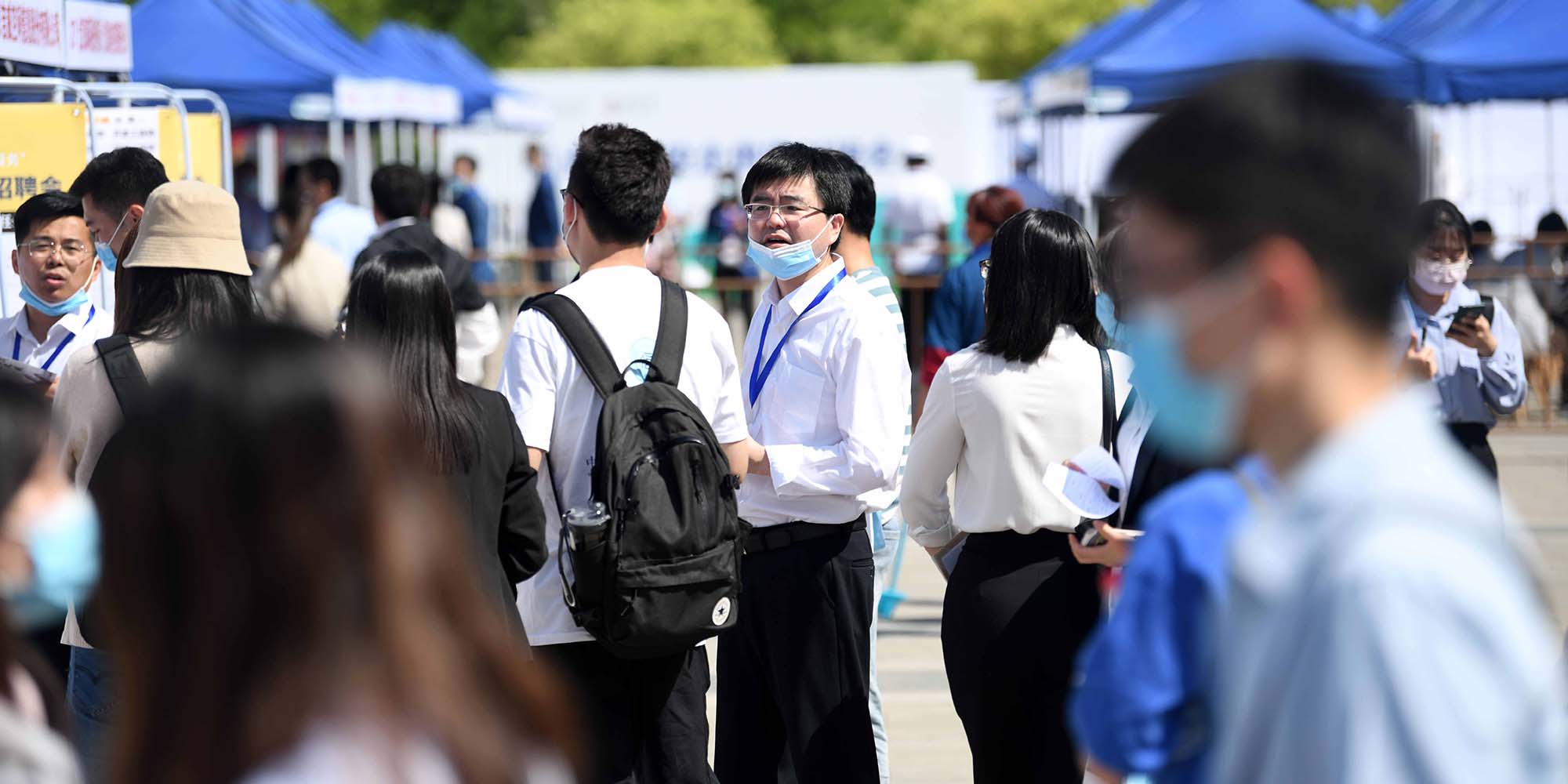 NEWS
China's Graduates Shouldn't Stress Over Unemployment, Economist Says
More than 9 million university and college students are expected to leave school this year.
China's record number of fresh college graduates this year shouldn't be overly worried about unemployment, as their long-term career prospects remain bright with companies increasingly seeking out well-educated workers, according to a senior labor economist.
As China's economy transitions from high-speed growth to high-quality development, there has been rising demand for highly skilled workers, Feng Shuaizhang, dean of the School of Economics at Jinan University, wrote in the May edition of China Reform, a Caixin-affiliated magazine.
"Unemployment is not necessarily a bad thing," Feng wrote. "A job mismatch resulting from haste will lead to a waste of a person's valuable time and weaken their competitiveness in the labor market in the long run."
Feng's comments come as 9.09 million university and college students are expected to leave school this year, the most ever and an increase of 350,000 from 2020, according to the Ministry of Education.
Instead of focusing on the statistics, Feng argues that it is more important to look at graduates' long-term employment prospects and performance in the labor market.
The boost in supply of fresh graduates will promote skill-biased technical change that values skilled labor over unskilled workers, thus further increasing demand for highly skilled workers, Feng wrote.
A total of 5.74 million jobs were created in urban areas in the first five months of this year, according to National Bureau of Statistics data released on June 16. However, the surveyed unemployment rate for those between the ages of 16 and 24 — which captures graduates from high school and college — stood at 13.8% in May, more than double the total surveyed urban jobless rate of 5%. That said, the jobless rate for the 16-to-24 age group is always high during graduation season.
"Fresh grads need to go through an 'exploratory period' after they leave campus, when they get to know themselves better and search for a suitable role during job search process," he wrote.
The Chinese government is prioritizing job creation and is on track to add more than 11 million new urban jobs this year, with a GDP growth target of over 6%, according to the government work report announced in March.
This is an original article written by Kelsey Cheng of Caixin Global, and has been republished with permission. The article can be found on Caixin's website here.
(Header image: People Visual)