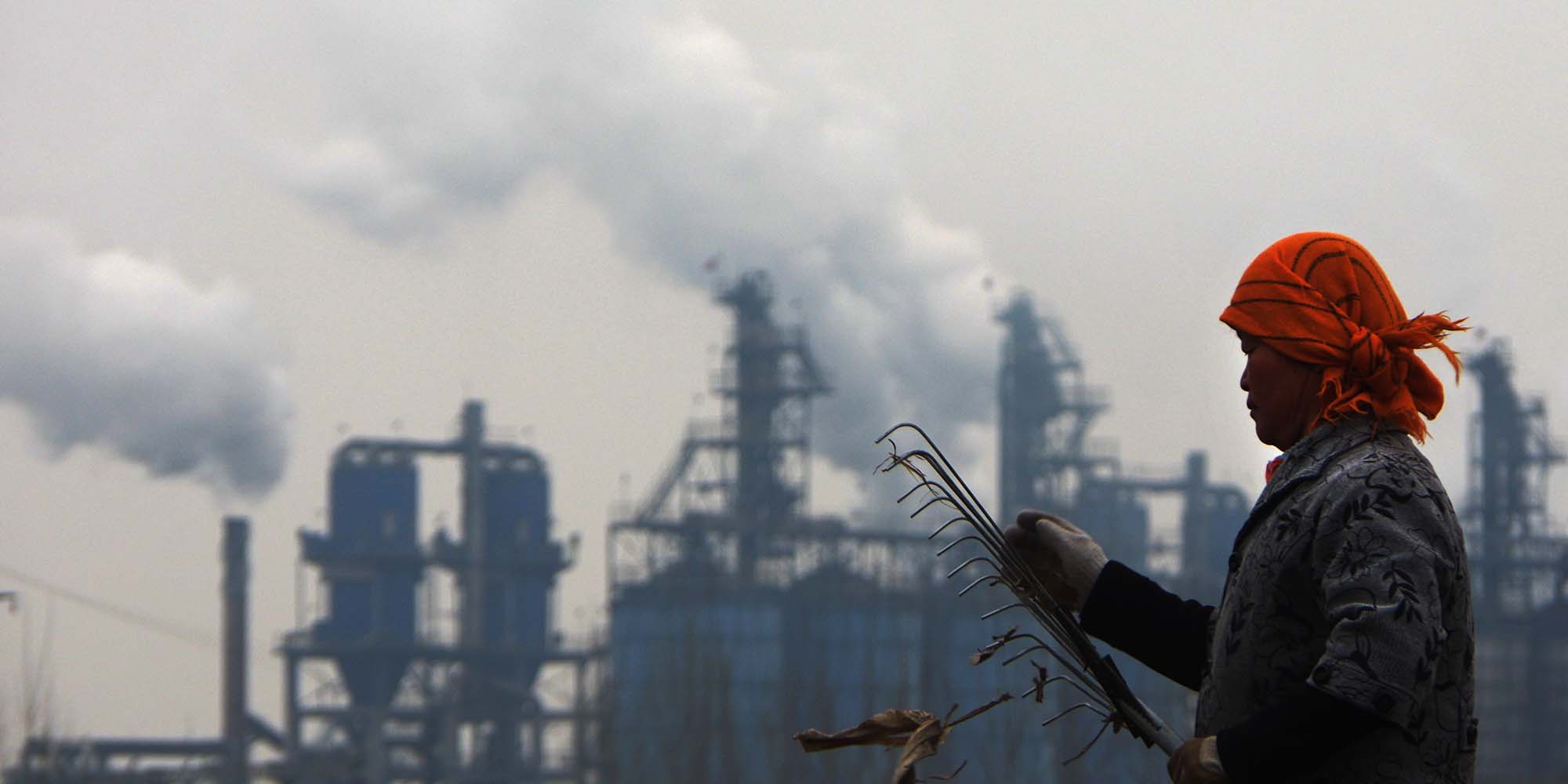 NEWS
China's National Carbon Trading System Is Delayed
Originally slated to go online by the end of June, the mechanism for limiting greenhouse gas emissions is not yet ready for action.
China's national carbon trading platform has not launched by the end of June as previously planned.
No date has been provided as to when it may begin operating. "It'll probably be postponed," an employee of the Shanghai Environment and Energy Exchange, where the trading will take place, told Sixth Tone. "We are waiting for instructions from the higher authorities."
Huang Runqiu, the minister of Ecology and Environment, revealed in February that the trading platform, where companies can buy and sell emission allowances, was intended to be up and running before July. The mechanism is meant to incentivize businesses to reduce their greenhouse gas emissions, in line with China's goals of reaching peak carbon emissions by 2030 and carbon neutrality by 2060.
The postponement may be due to inadequate preparation regarding trade and compliance specifications, said Chen Zhibin, senior analyst at SinoCarbon Innovation & Investment. "I guess the Ministry of Ecology and Environment may need more time to prepare," Chen told Sixth Tone, adding that more detailed policies must be mapped out. "It should take roughly one month if they're quick."
Rules for China's emissions allowance trading scheme came into effect in February, but have since then only applied to the power sector, which accounts for over 40% of China's carbon emissions. More detailed draft rules written by the Ministry of Ecology and Environment are awaiting a review by the Standing Committee of the National People's Congress, China's top legislative body.
Considered "toothless" by some, China's trading system works based on benchmarks and started by granting free permits to companies. Before an emission cap is instituted, as the draft rules signal will happen, critics say the carbon trading system will be ineffective in limiting the carbon footprint of Chinese companies.
Zhang Xiliang, director of the Institute of Energy, Environment and the Economy at Tsinghua University and who oversees the design of the trading scheme, said during a seminar on Thursday that China's cap will be based on the sum of the individual permits. Zhang added that the cap will comprise of a "range" instead of a fixed number as is used in the carbon trading system of the European Union.
Additional reporting: Nie Yiming; editor: Kevin Schoenmakers.
(Header image: People Visual)