For Deng Deng, it's the texture of life in his shikumen neighborhood that will be hardest to leave behind: the sound of chamber pots being scrubbed, the smell of laundry hanging above the narrow alleyways, the dim yellow light spilling from the communal kitchens.
But the 66-year-old has little choice: his 15-square-meter home is one of thousands slated for demolition as part of Shanghai's latest redevelopment project, which will transform a historic part of the Chinese city spanning nearly 4 square kilometers.
Deng's neighborhood, Yeguang Li, is one of many ramshackle shikumen — low-rise lanes of terraced housing built from a mix of wood and brick — in this corner of the central Hongkou District.
For decades, shikumen have been synonymous with life in Shanghai. Inspired by the terraces built to house industrial workers in British cities like Manchester, shikumen were erected all over the Chinese metropolis in the '20s and '30s as it rapidly expanded.
During the Second World War, these neighborhoods also housed over 20,000 Jewish refugees who fled to Shanghai from Nazi-occupied Europe. A former synagogue from the period still stands in Tilanqiao, just across the road from the infamous Tilanqiao Prison — once dubbed the "Alcatraz of the Orient."
Many of the old lane houses, however, are now disappearing. The area surrounding Yeguang Li — which sits on the western bank of the Huangpu River and just a few kilometers north of the Bund — has been rebranded the "North Bund" and is rapidly gentrifying. The shikumen now sit in the shadow of a five-star hotel, towering office blocks, and a high-end mall overlooking the Shanghai skyline.
City planners insist the redevelopment will preserve the area's historical architecture, but many residents have already been moved out. Local authorities have completed the land expropriation process for 72 blocks in the North Bund, which will lead to the relocation of 39,000 households.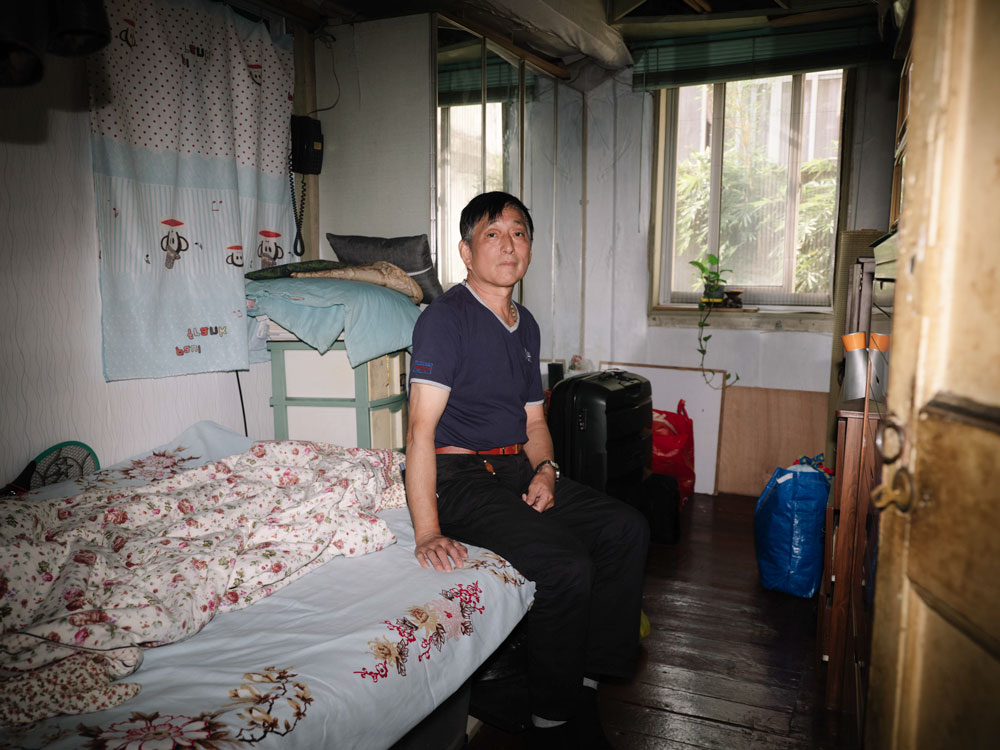 Deng Deng sits on his bed in his old home in Yeguang Li, Shanghai, Oct. 17, 2020. Zhou Pinglang for Sixth Tone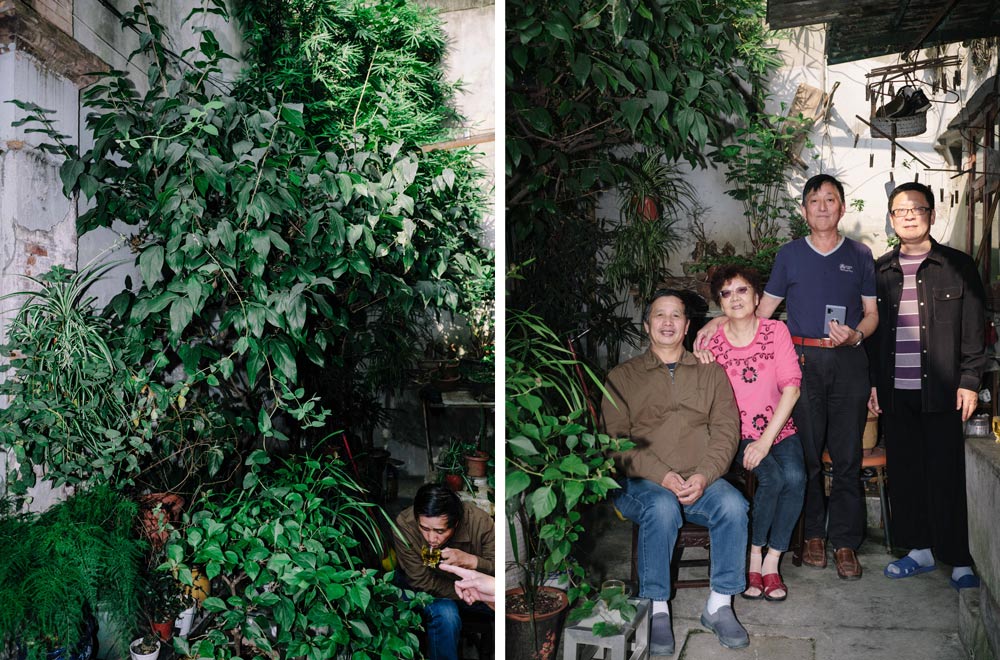 Left: Deng's garden outside his old home in Yeguang Li; Right: Deng poses for a photo with his family and friends in Yeguang Li, Shanghai, Oct. 17, 2020. Zhou Pinglang for Sixth Tone
Deng's family is one of them. The government has acquired their two-room home, where they have lived for most of Deng's life. They'll soon move to a newly built 80-square-meter apartment in a complex around 8 kilometers away.
Leaving will be a wrench, but Deng says he's looking forward to living in a modern apartment. The shikumen lack the amenities most Shanghai residents now take for granted, such as flushing toilets. In contrast, Deng's current home is so cramped that there is barely enough room for him to turn around.
His most pressing concern is whether he can save his small garden. The scent of the wintersweet that Deng has grown outside his home for 20 years reminds him of slow afternoons drinking tea and chatting with friends in the lanes — memories that he wants to take with him wherever he may end up.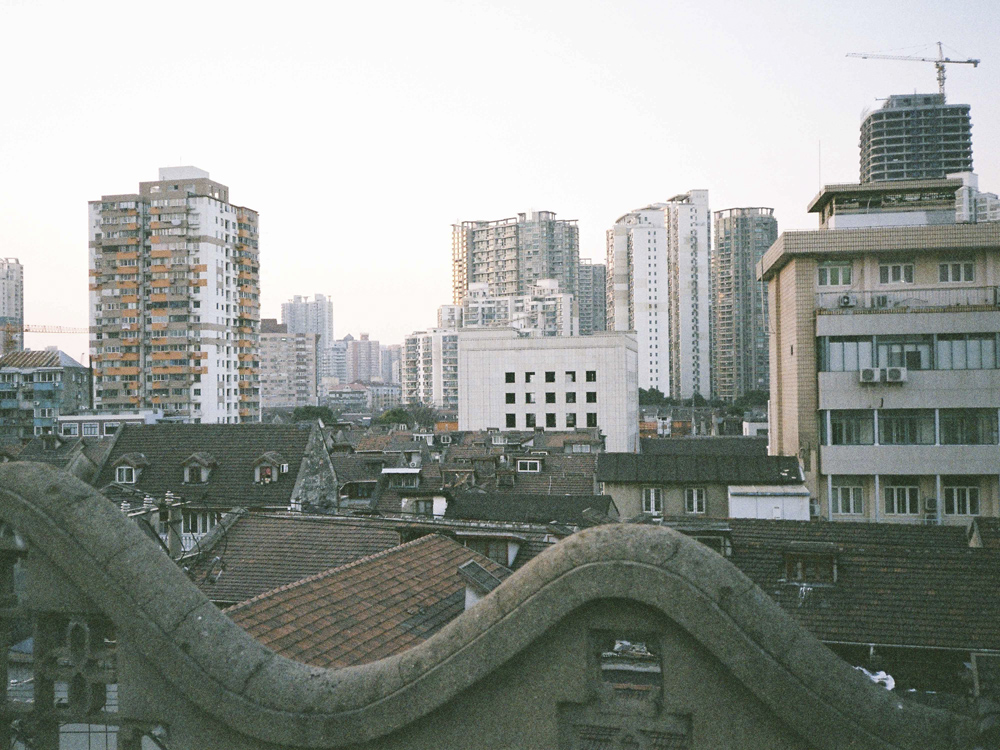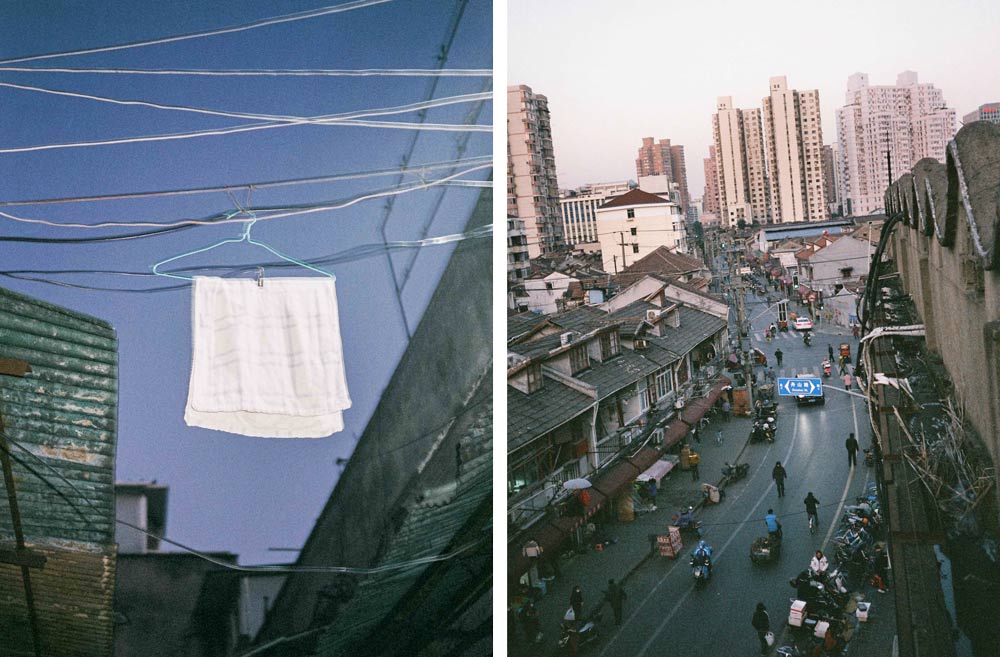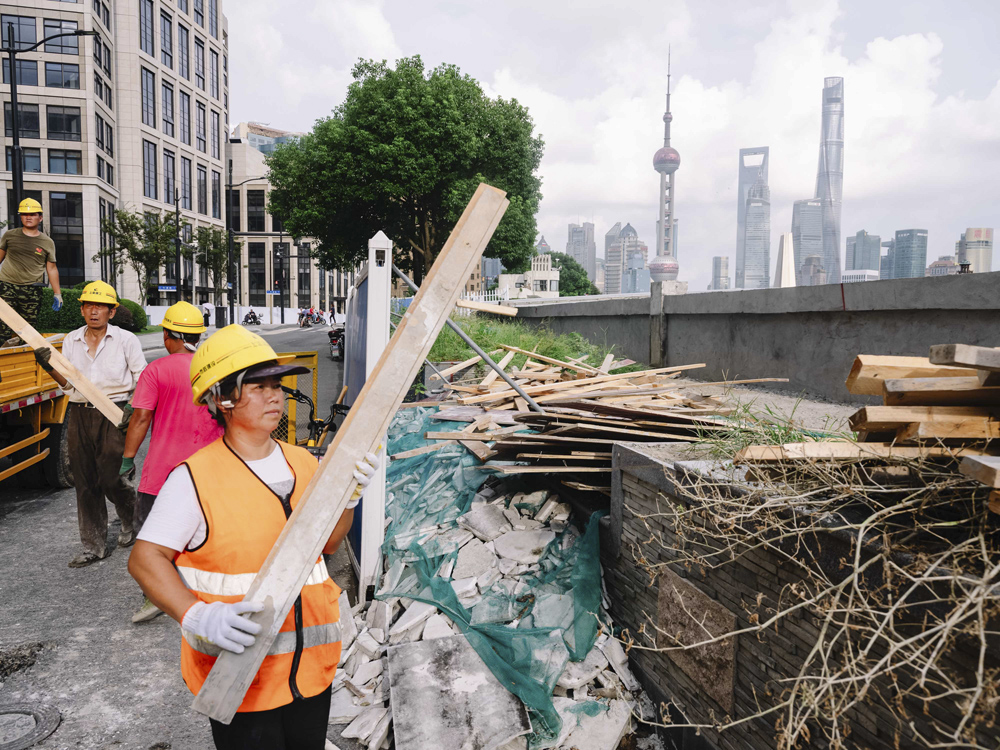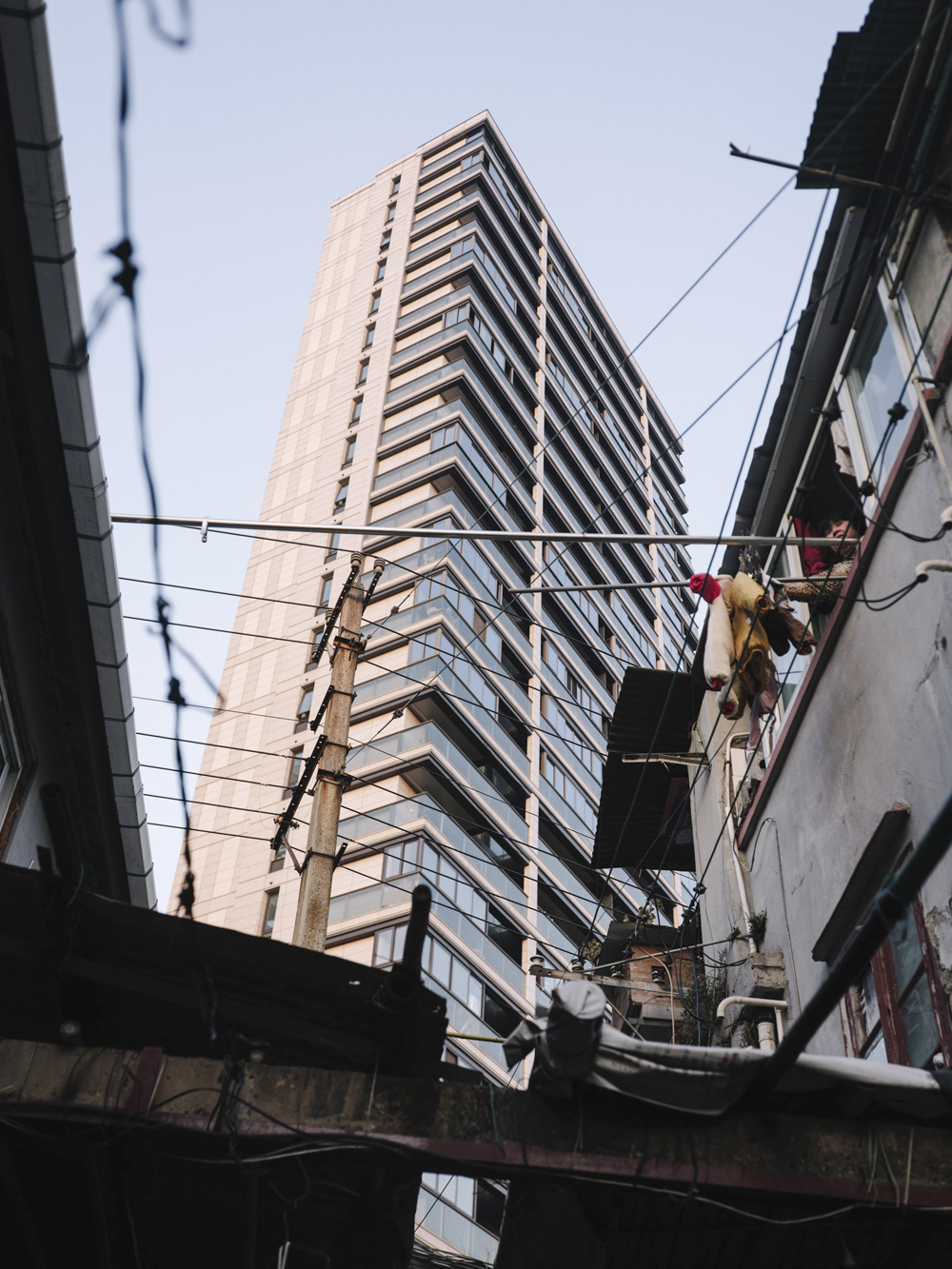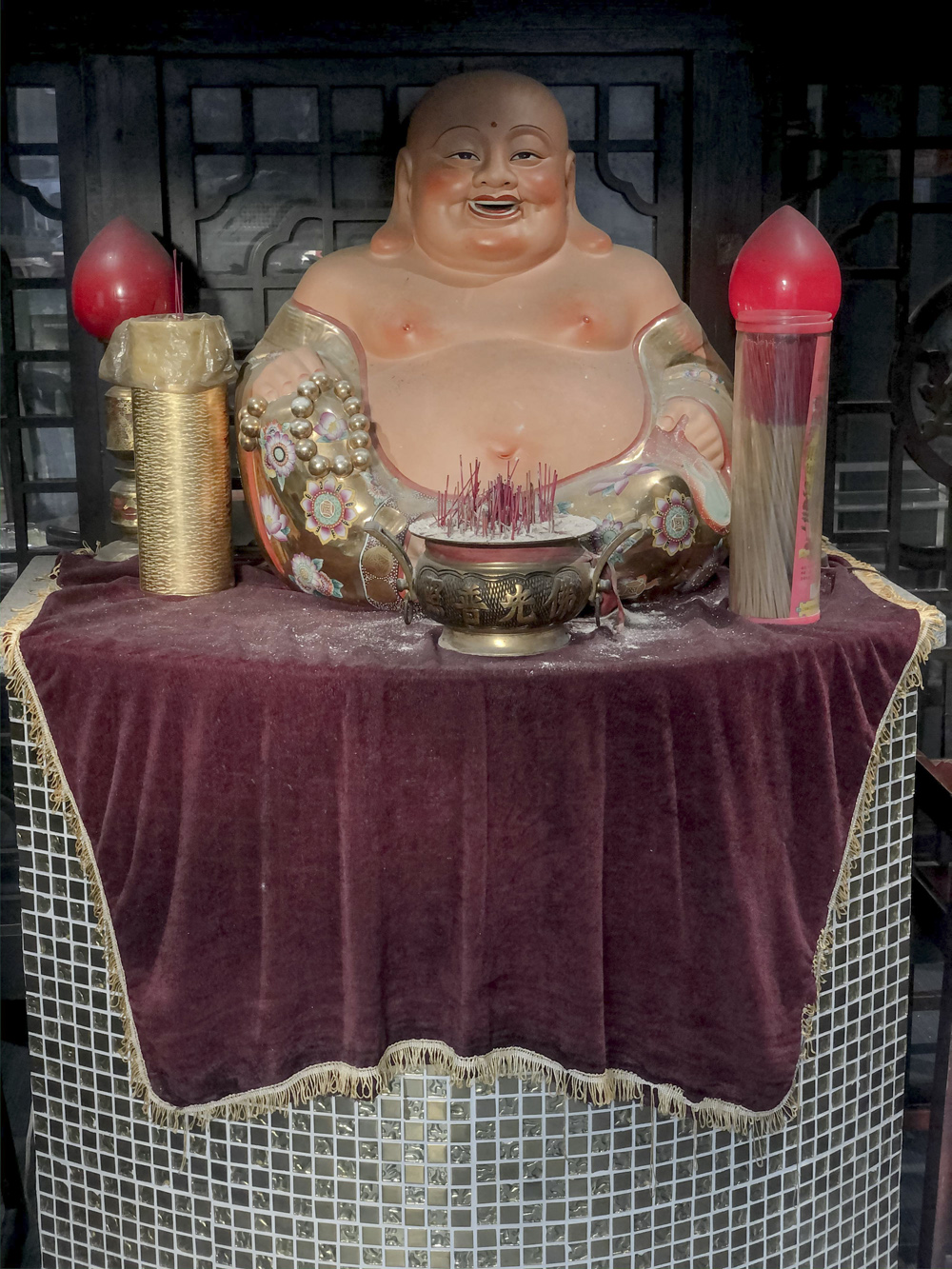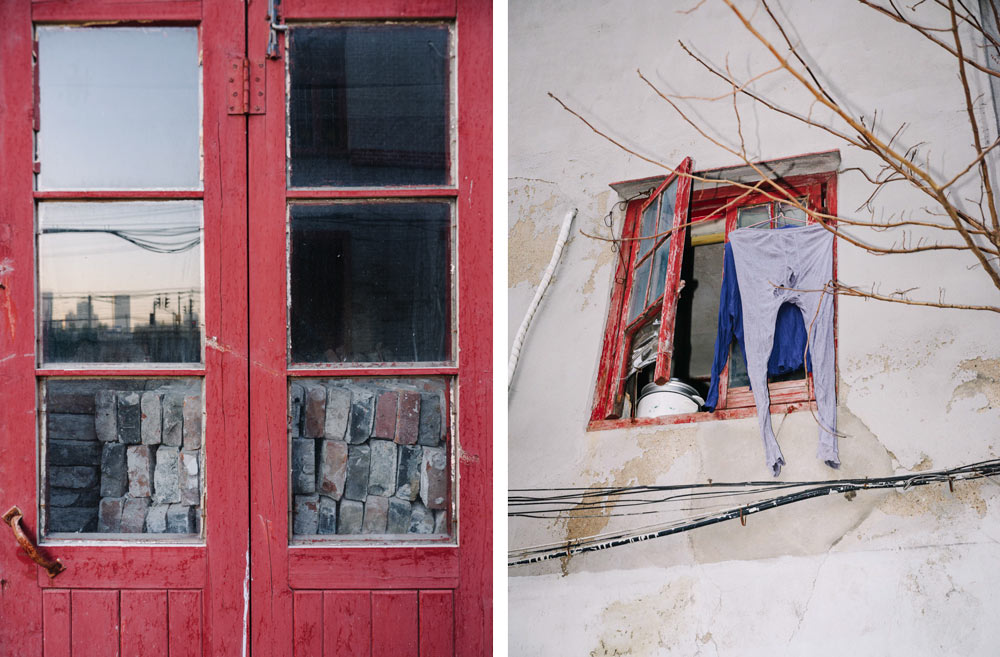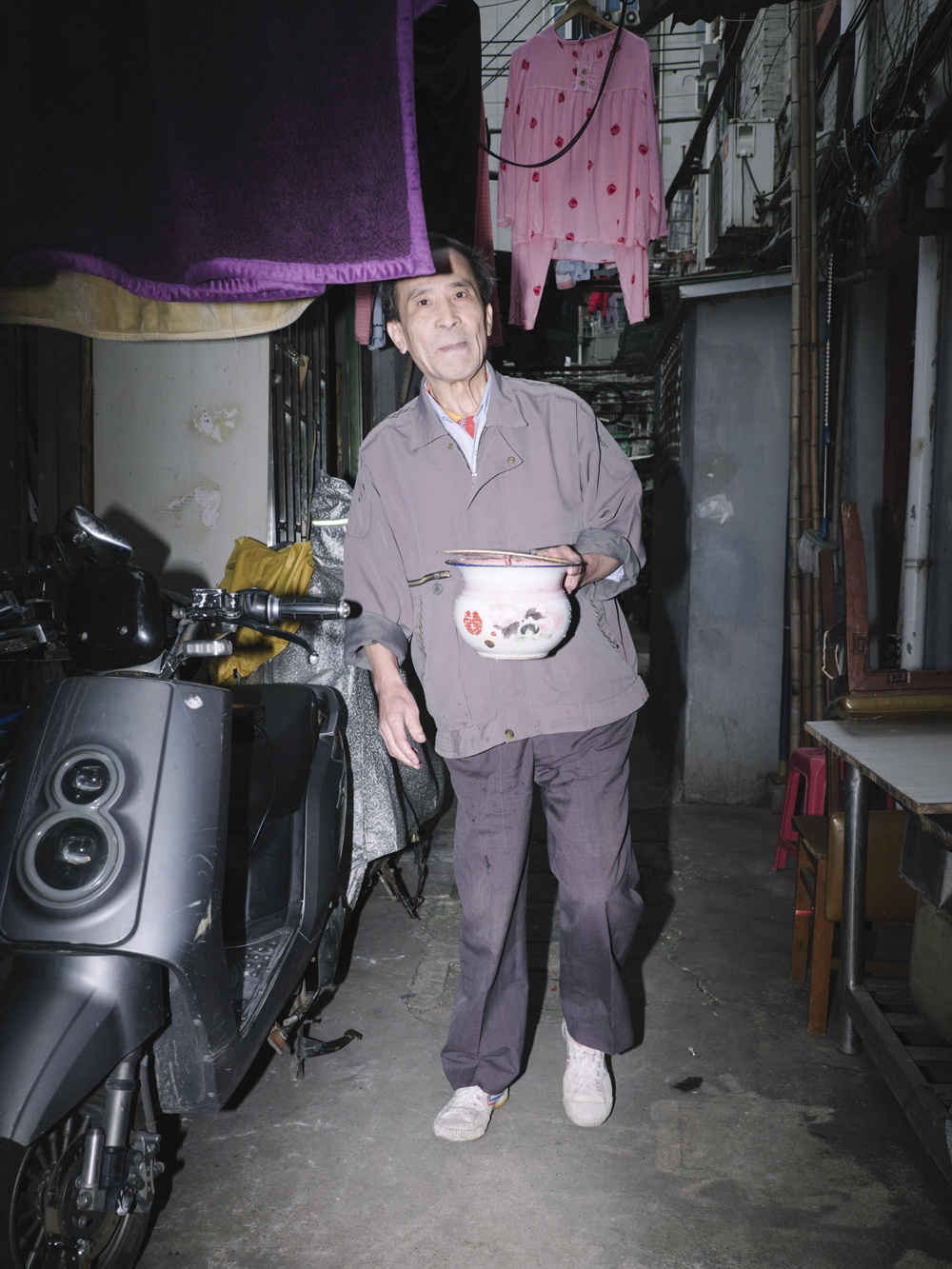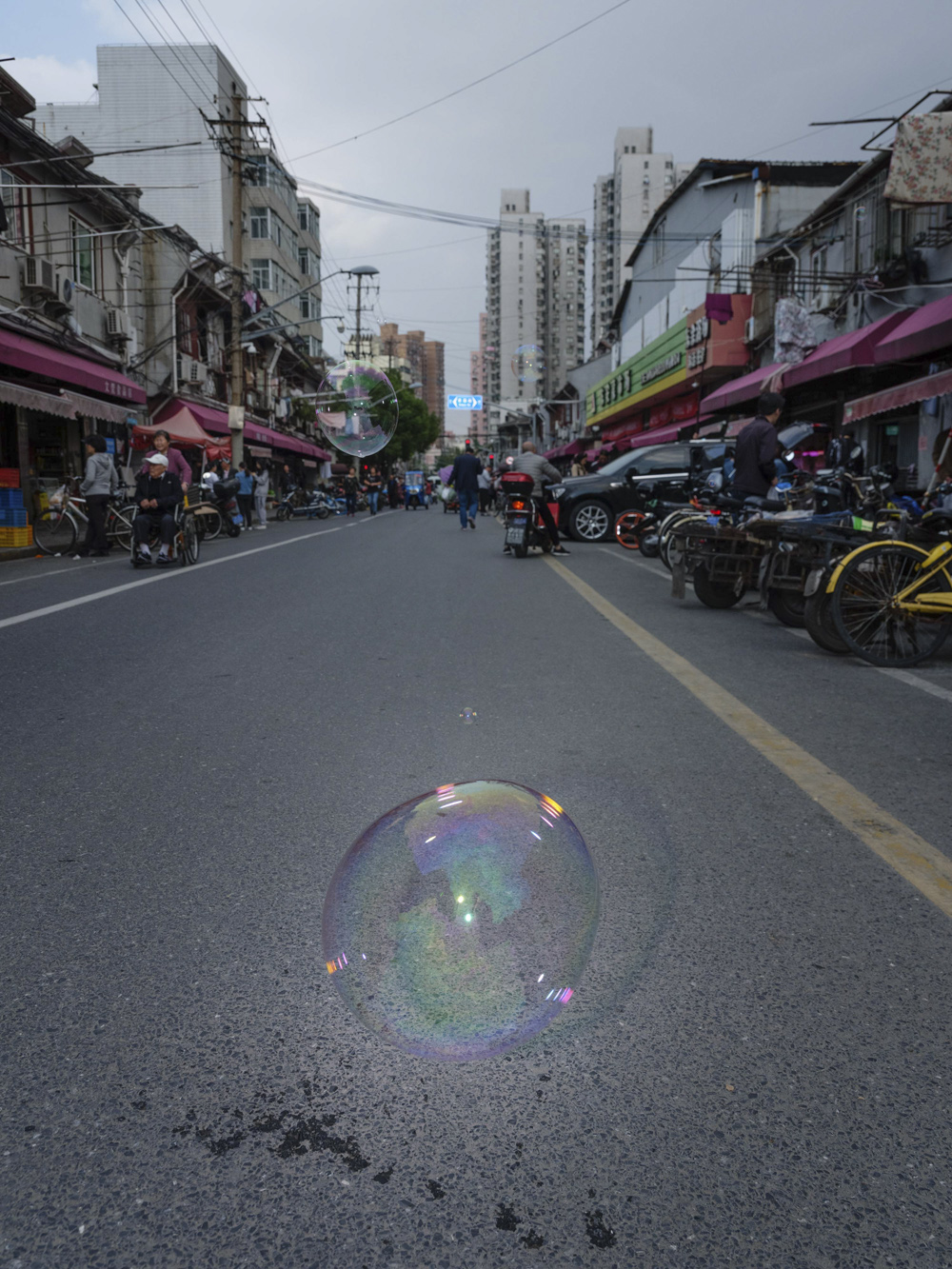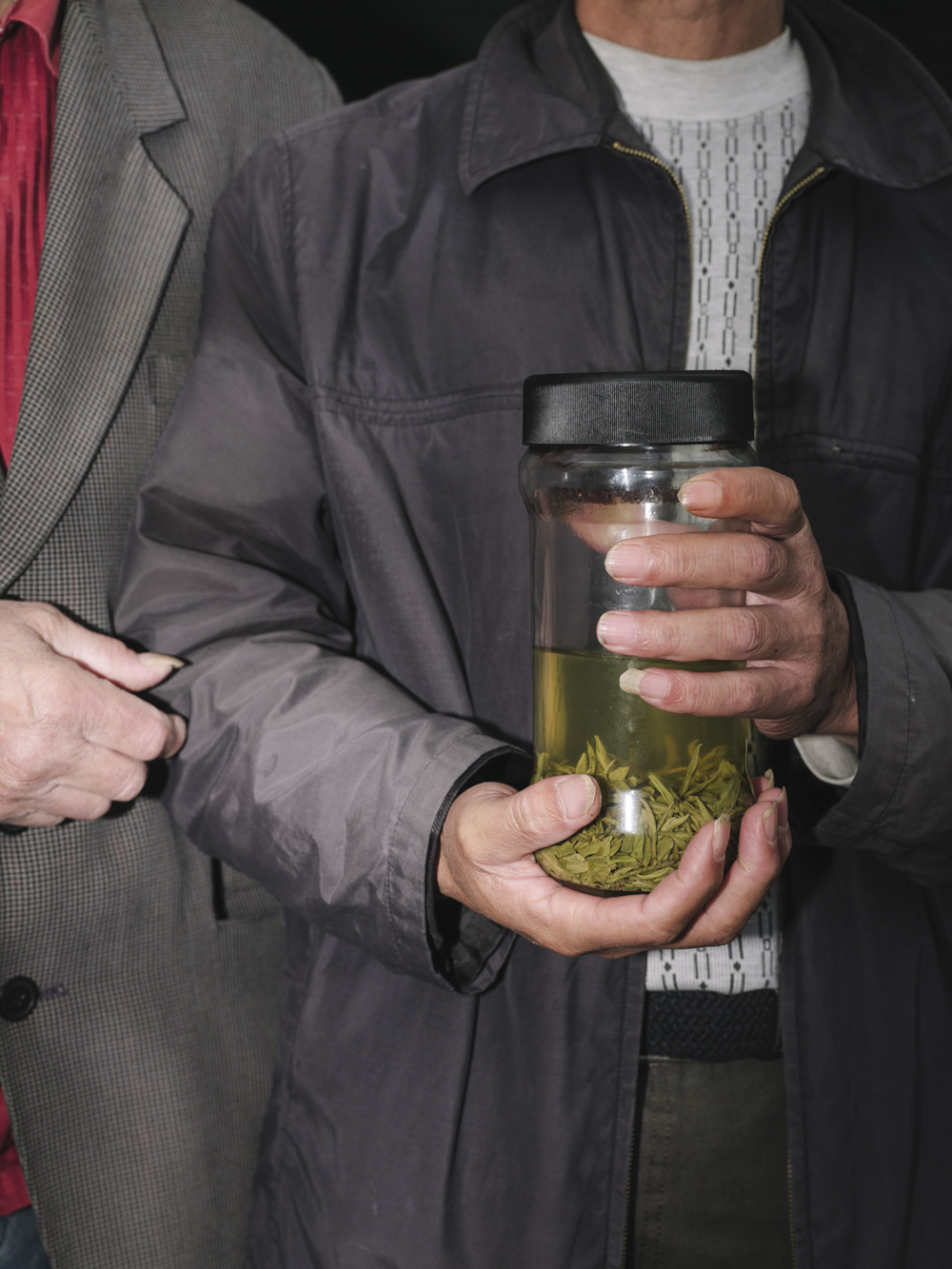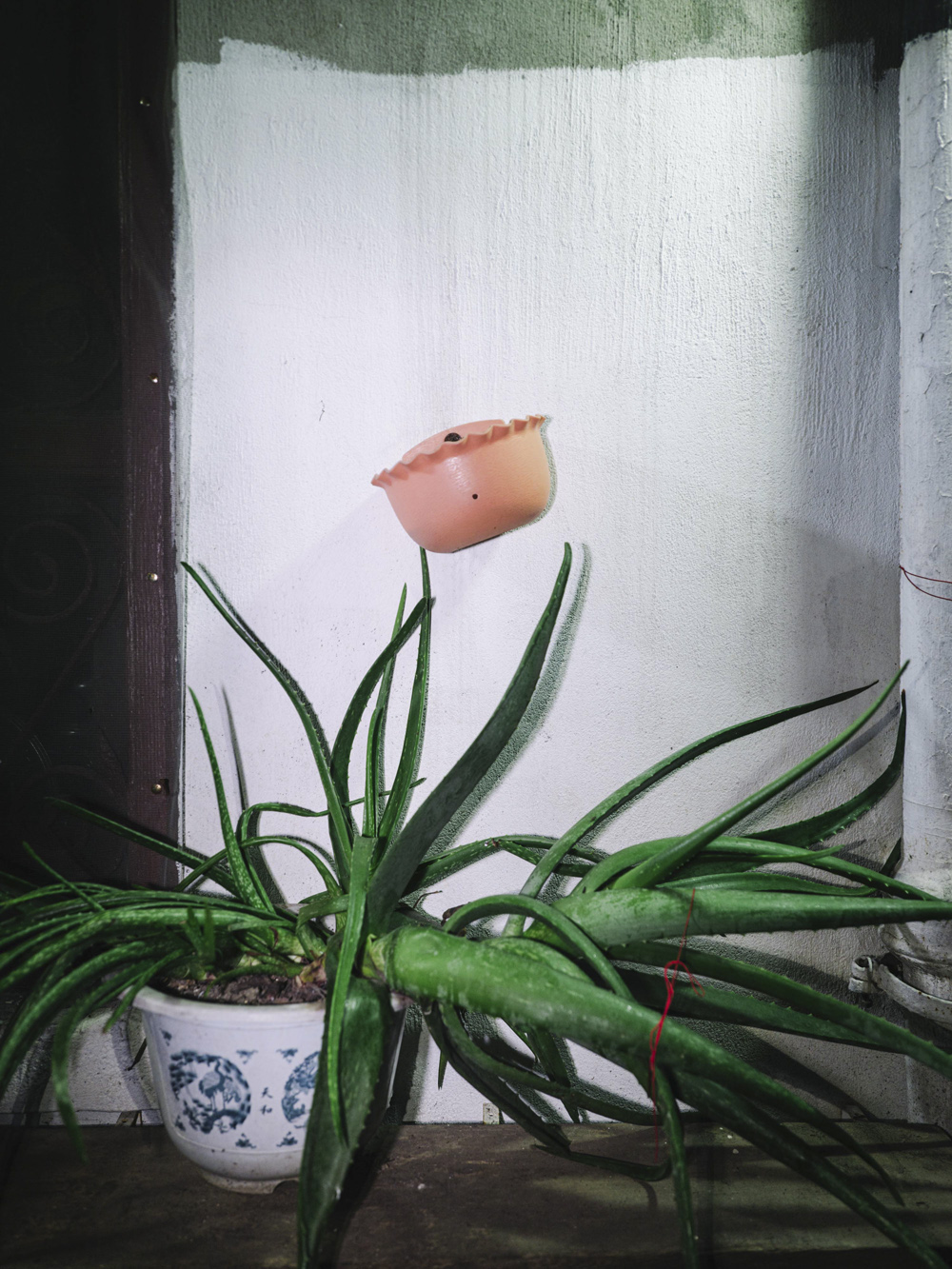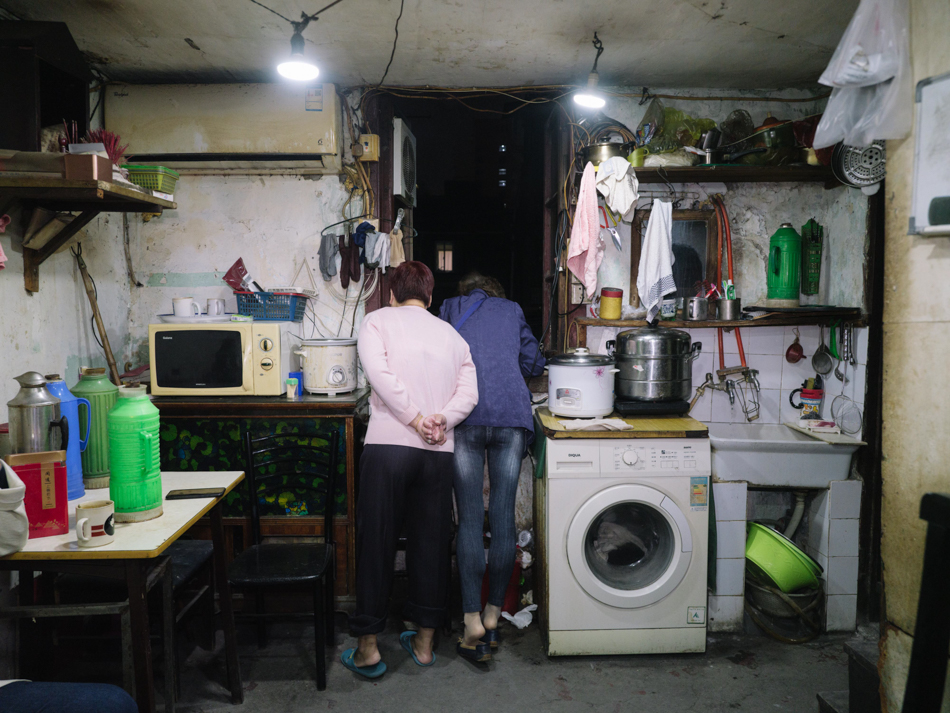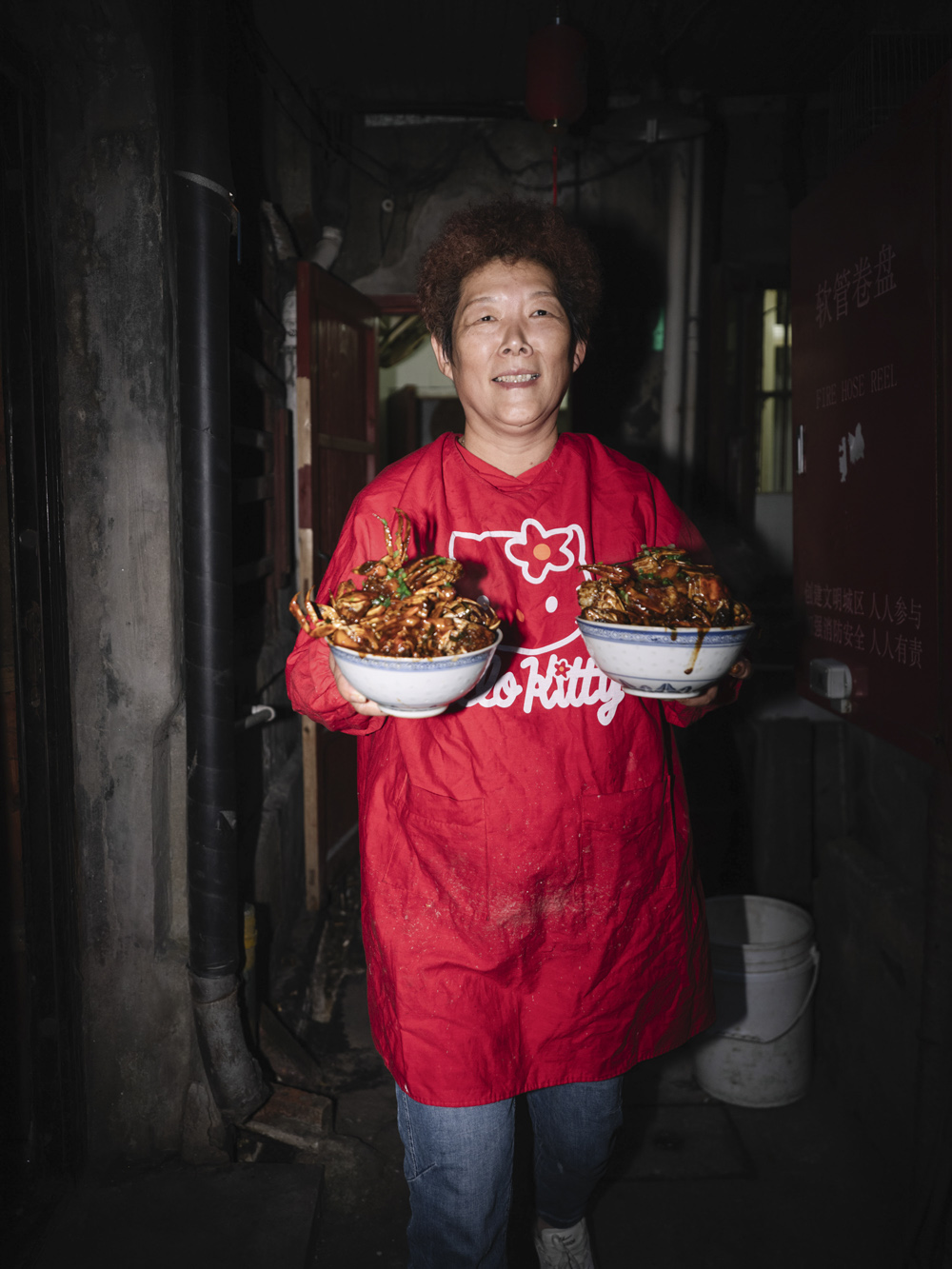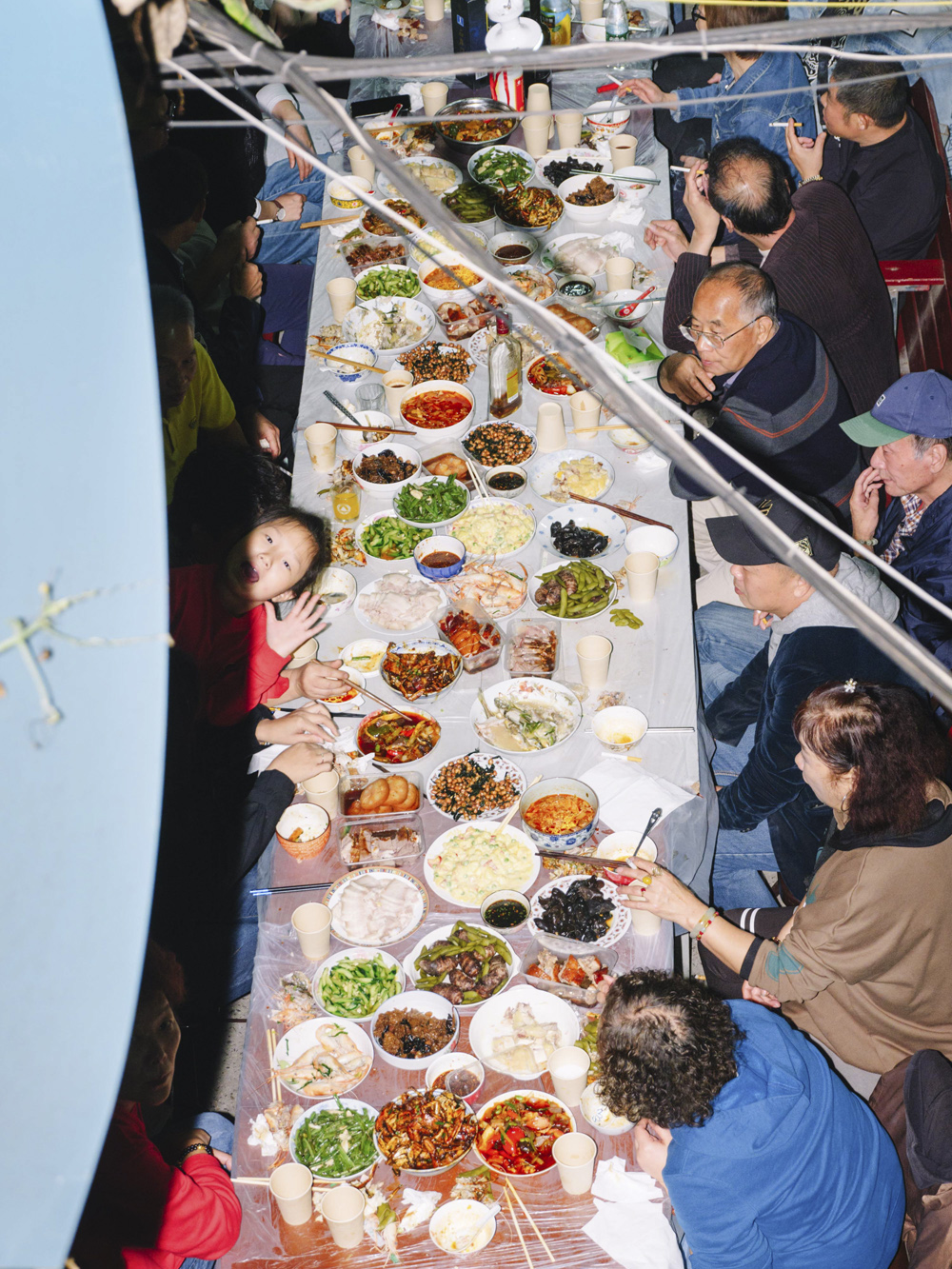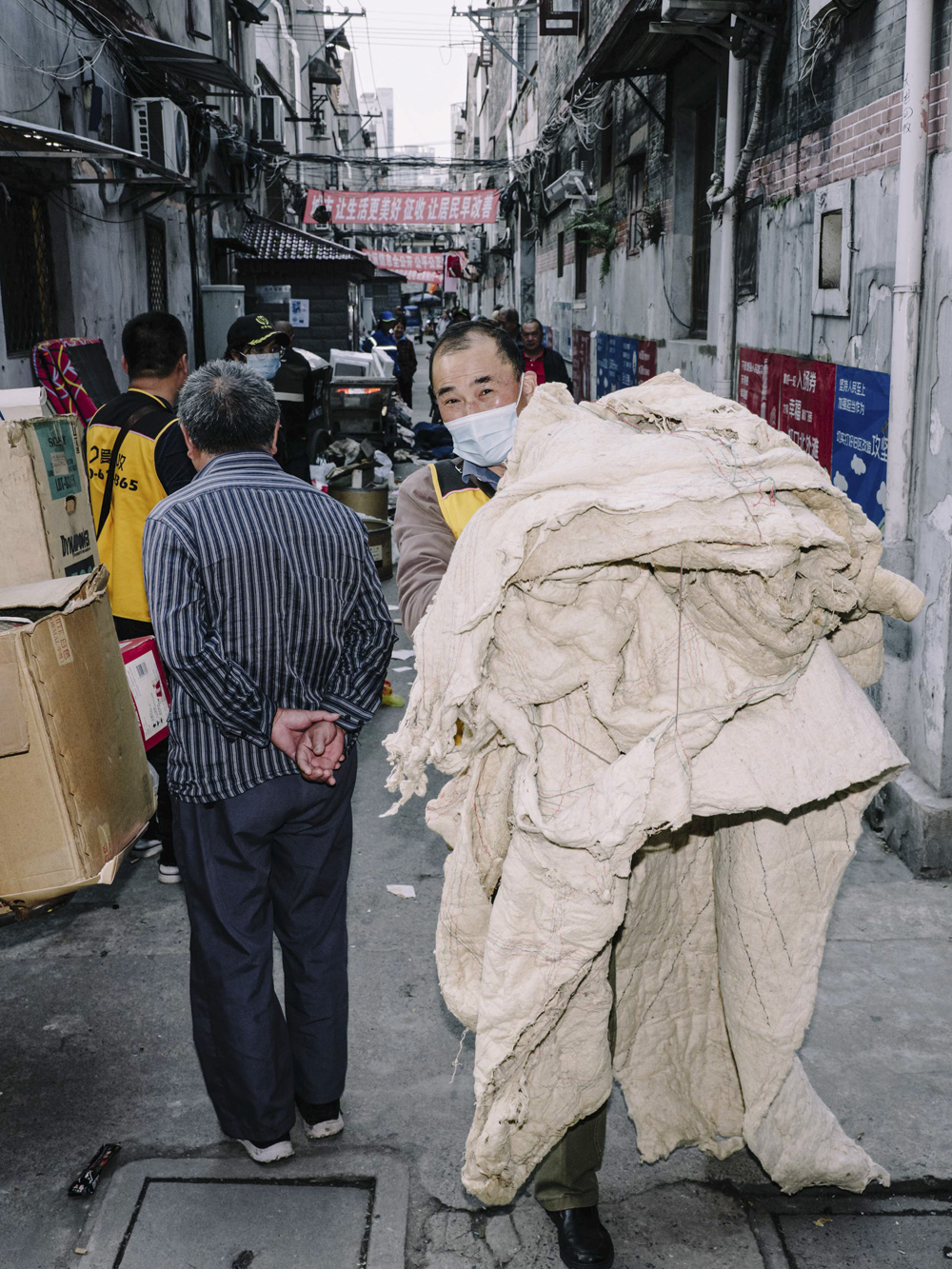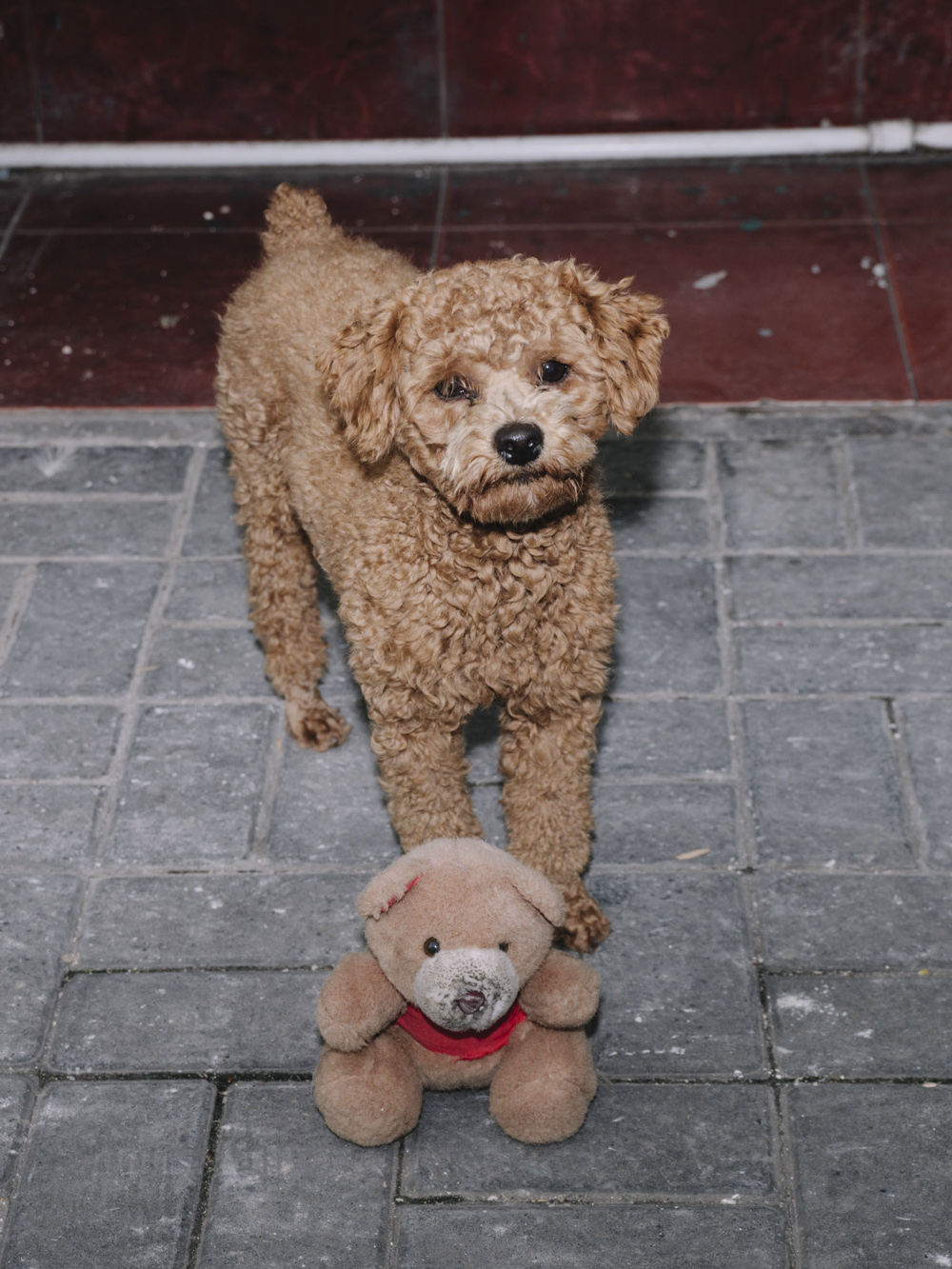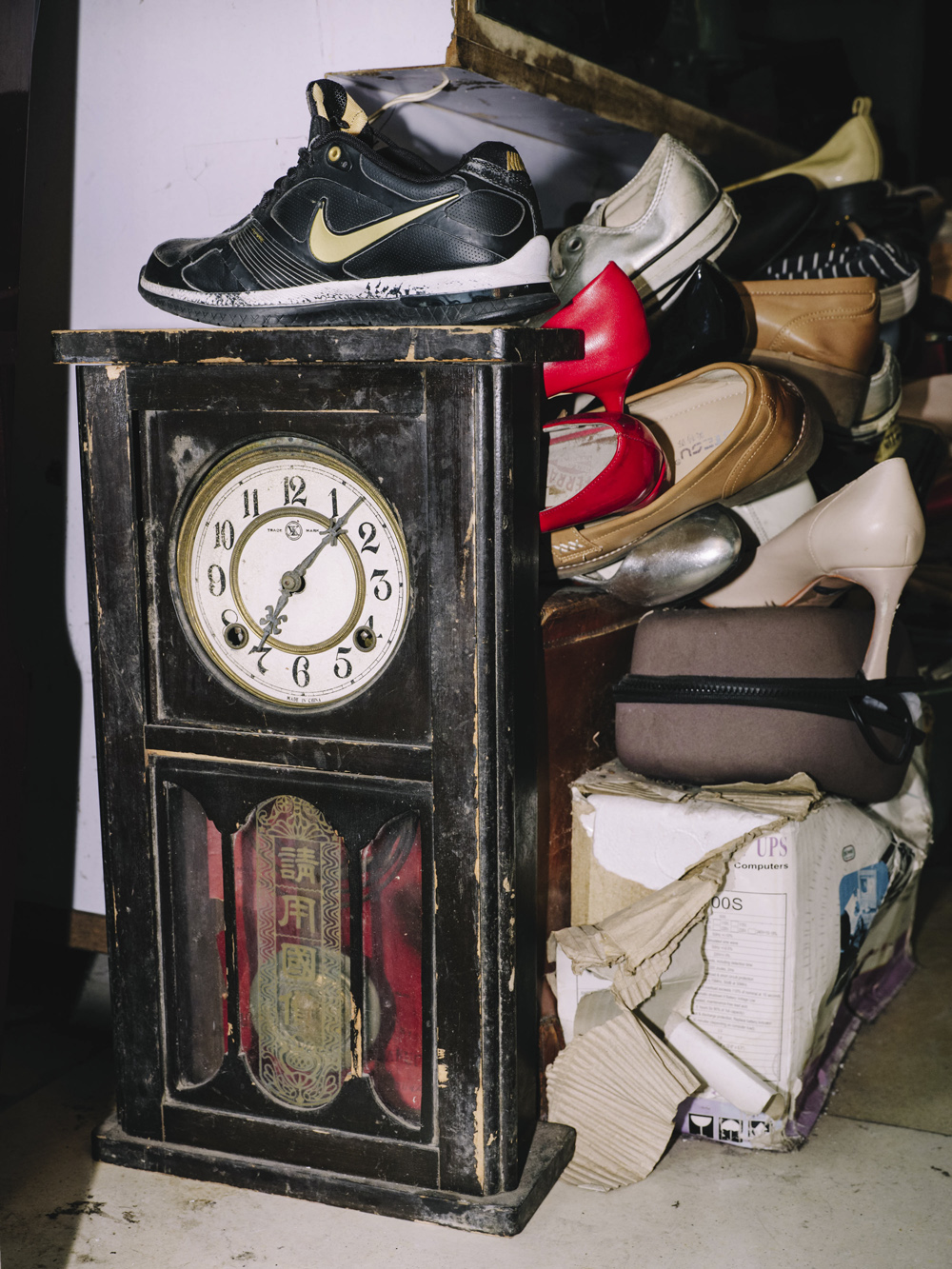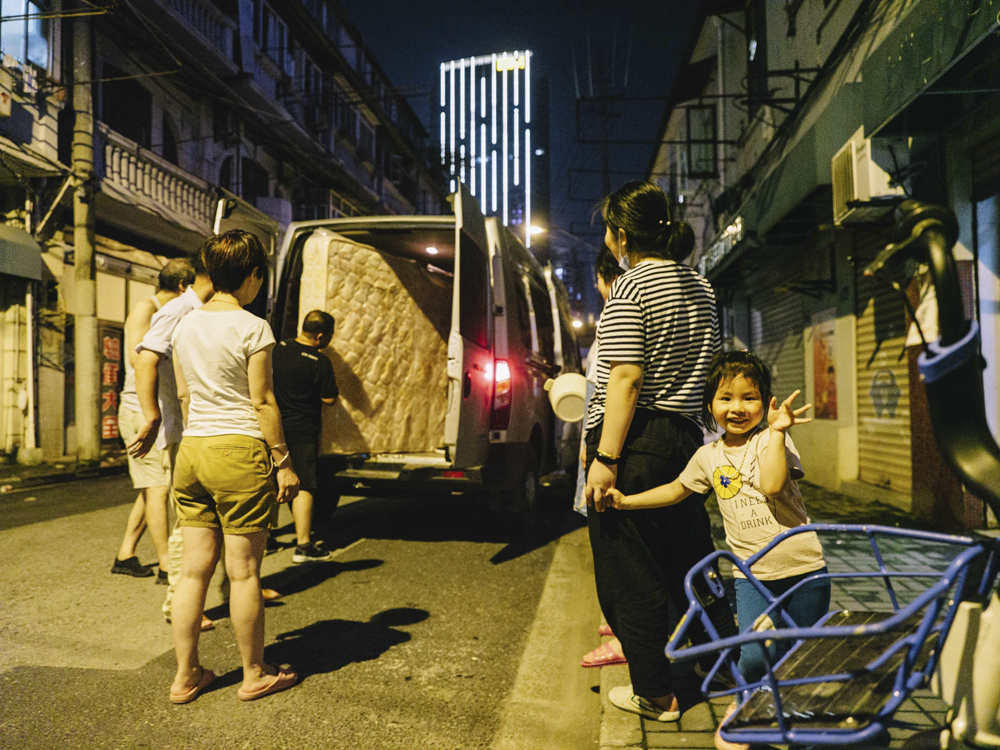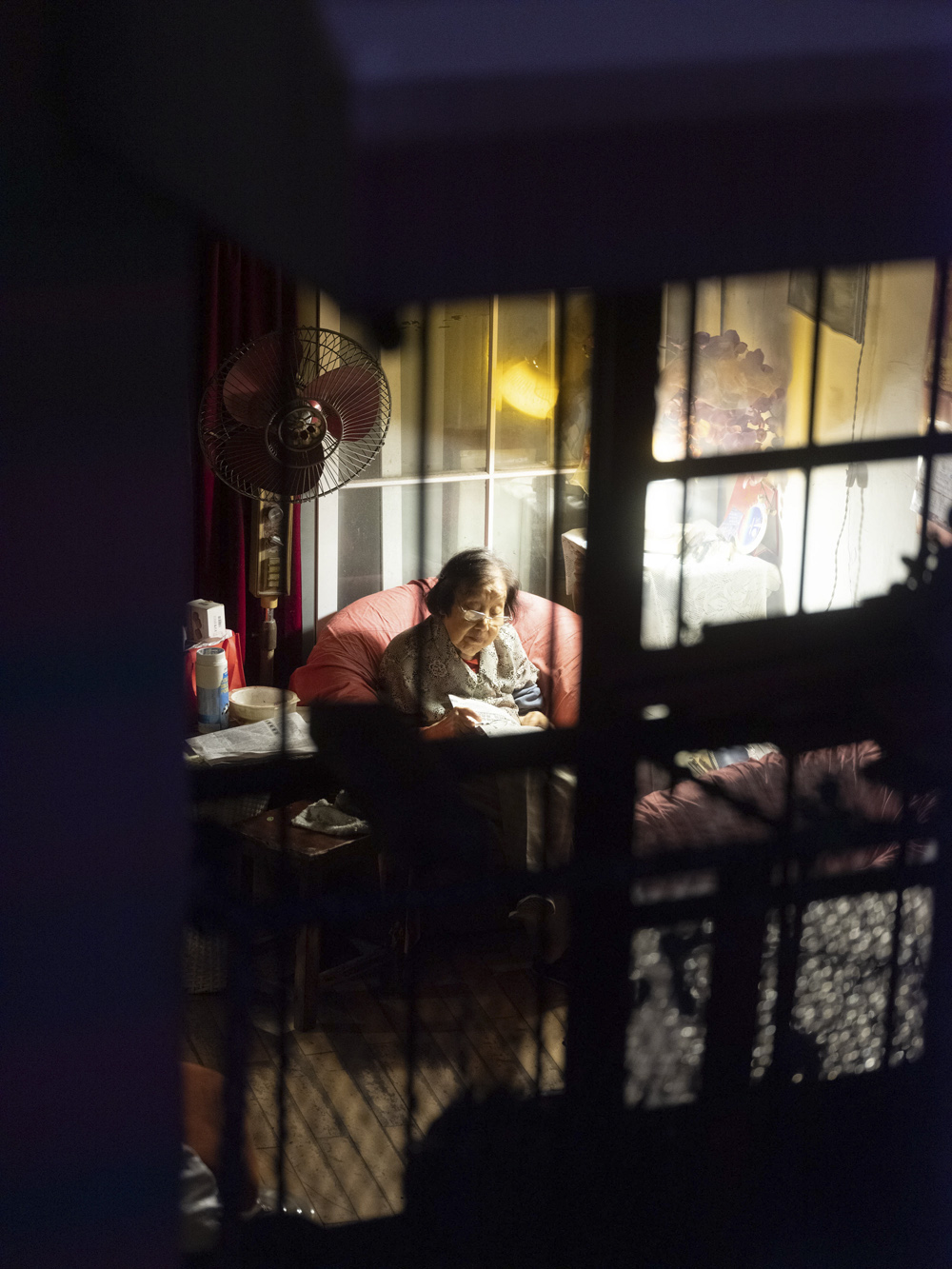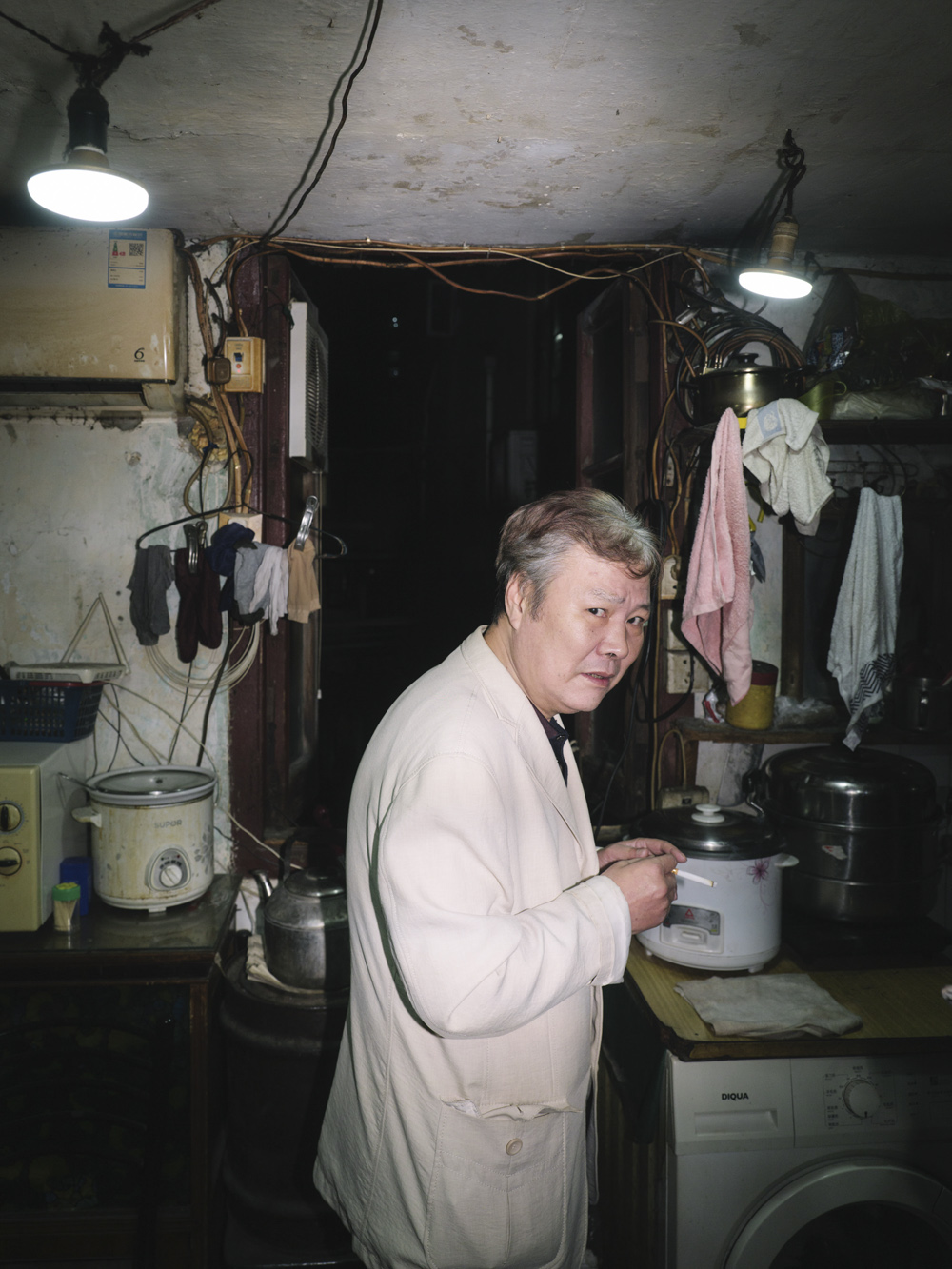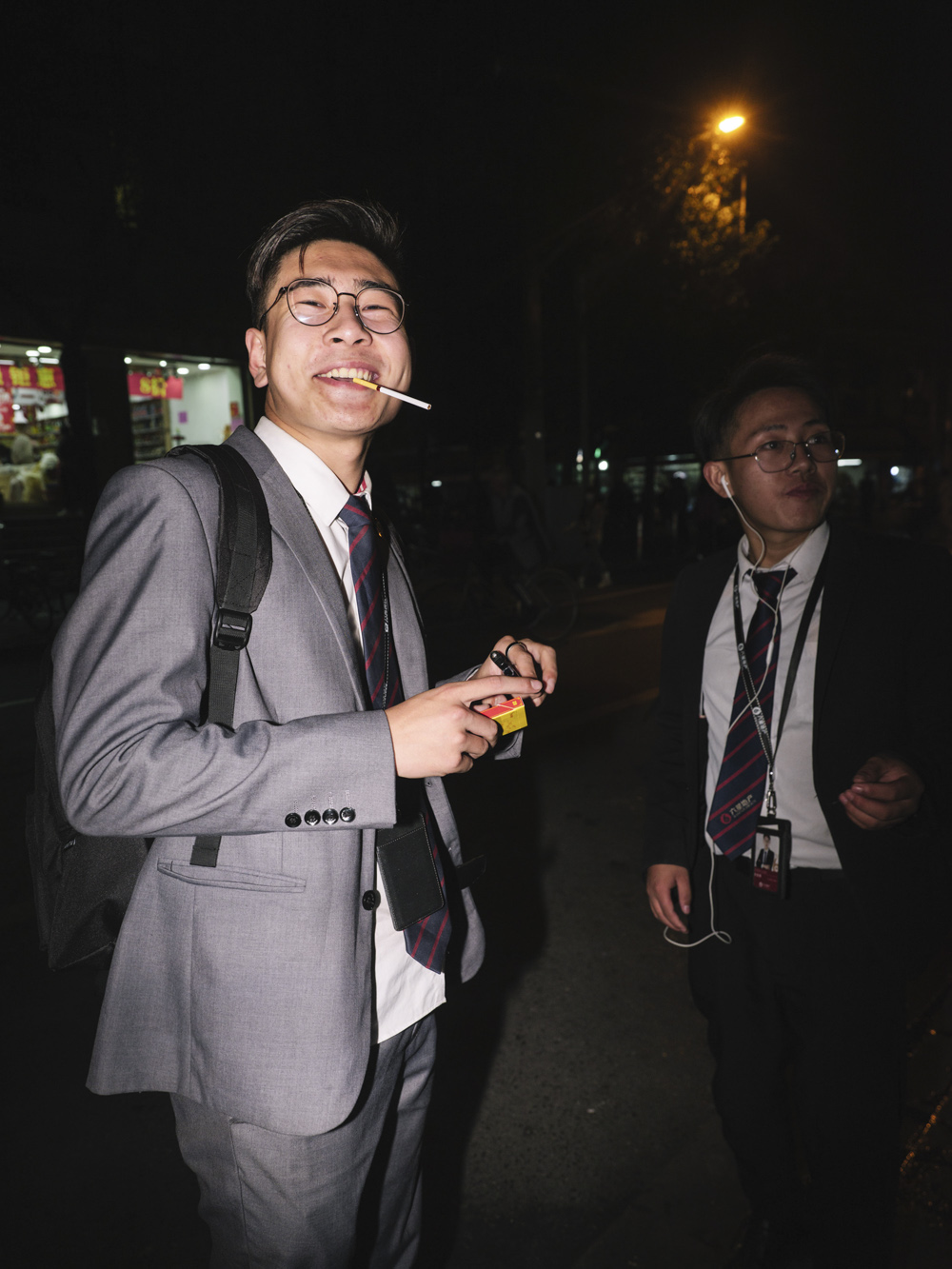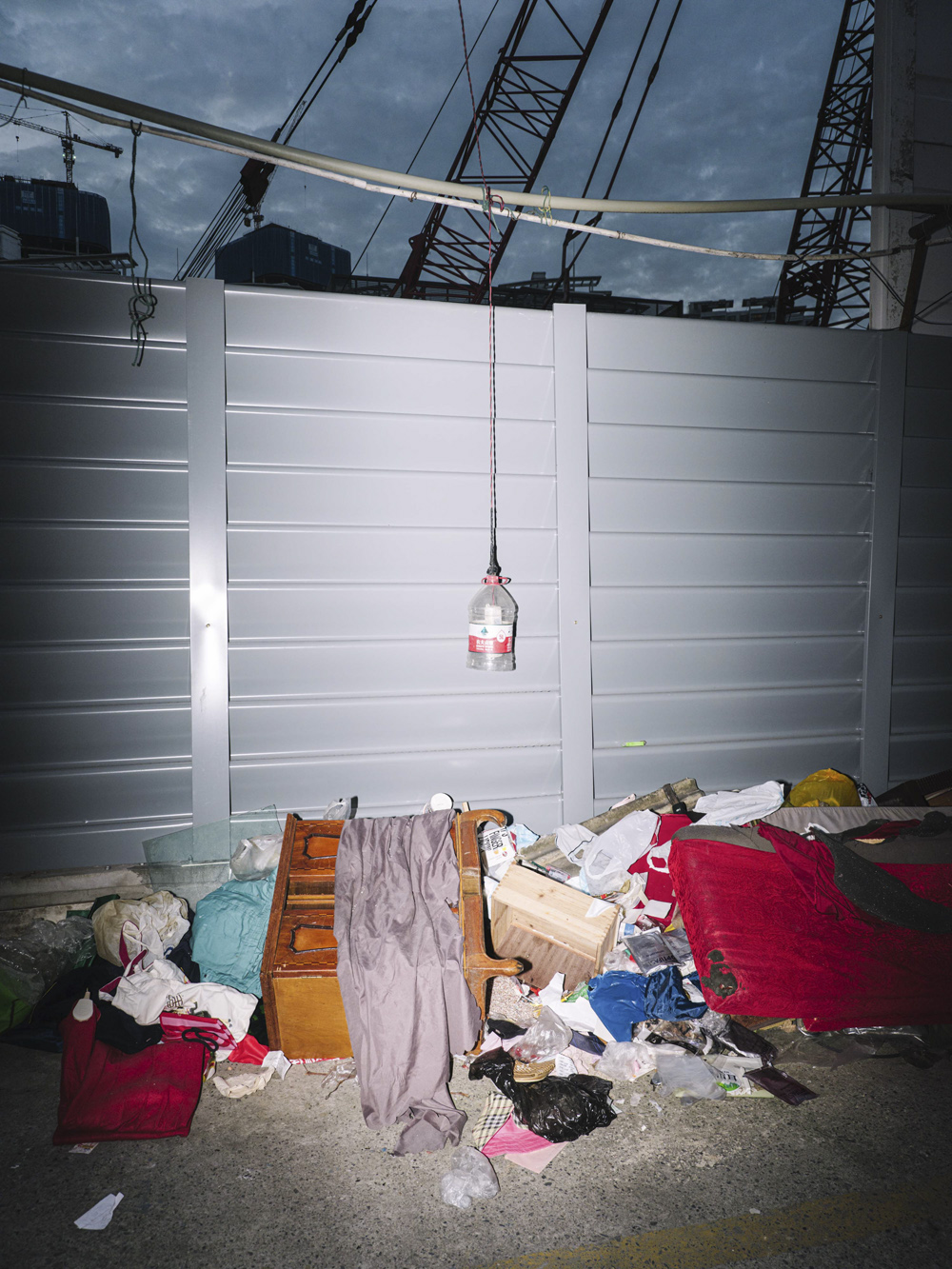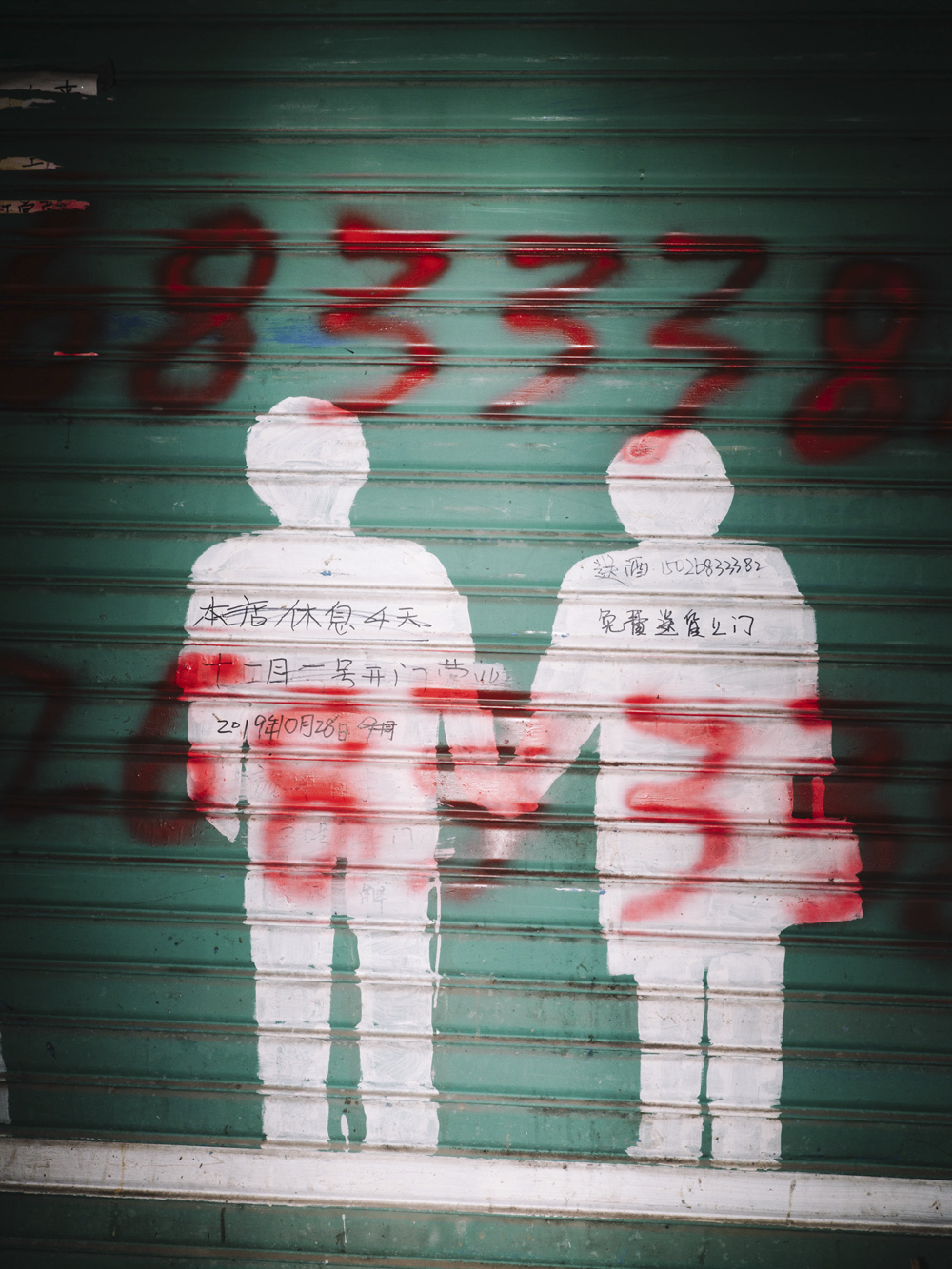 Translator: Ding Yining; editor: Dominic Morgan.