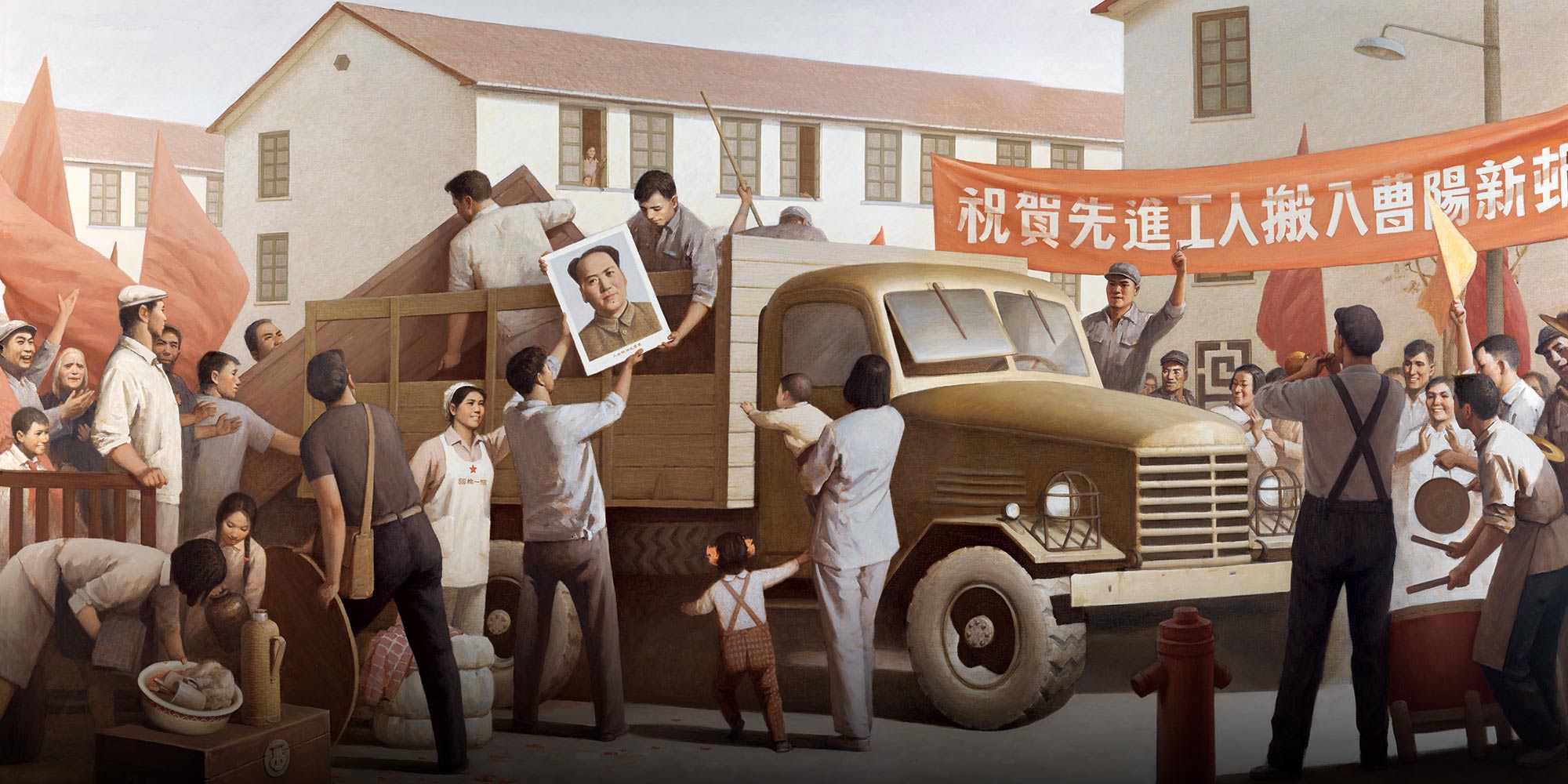 FEATURES
Children of the Revolution: The Lives of China's Model Communists
Caoyang New Village in central Shanghai is a symbol of the prestige China's "model workers" enjoyed after the Communist revolution — and how their status has faded in the decades since.
SHANGHAI — Yi Shijuan still vividly remembers the day she moved into her home in the central Putuo District nearly 70 years ago.
It was June 1952. The young woman left her textile factory riding on the back of a battered old truck. At her feet lay a shabby suitcase containing two worn-out items of clothing — her only possessions.
But when the truck pulled into the newly built community a few minutes later, Yi was greeted like a conquering hero. Residents gathered to shake her hand, and a group of children gave her flowers. The apartment blocks were festooned with red flags, lanterns, and banners bearing the slogan: "Welcome the advanced producers to Caoyang New Village."
The 91-year-old recalls the excitement she felt as she explored the compound. In a city scarred by over a decade of war, her new 13-square-meter room felt like an unimaginable luxury.
"It was the most advanced residential development in Shanghai back then," she tells Sixth Tone. "The community was filled with trees and flowers."
Today, however, things feel very different. The compound that once stood as a monument to the newfound prestige China's factory workers enjoyed under the Communist Party of China (CPC) has long since fallen behind the times. Now, it's come to symbolize the opposite: the decline of the state-run economy and its workforce in a rapidly changing country.
Few passersby give Caoyang New Village a second glance these days, but its opening in 1952 was a huge moment for the city and its new Communist rulers, who had triumphed in the Chinese Civil War less than three years previously.
The party leadership was focused on rebuilding war-torn Shanghai and transforming it into an industrial powerhouse along Soviet lines. To do that, it planned to harness the power of the urban working class — encouraging workers to become "the masters of the new China."
Facing an acute housing shortage due to the huge influx of refugees during the civil war, the party made constructing new homes for the city's factory workers a top priority.
"New houses must be built and old houses must be repaired in a planned way to meet the needs of the people," Chairman Mao Zedong proclaimed.
Caoyang New Village, Yi's new home, was the first large-scale development to be completed. Its opening was hugely symbolic. Through it, the Communists hoped to show the people they were fulfilling their promise to put workers first and create a better future for the country.
Just over 1,000 workers selected from local state-owned factories and their families moved into the community in Putuo — an area just north of the Suzhou Creek that was one of China's main industrial hubs at the time. Most of them, including Yi, were "model workers" being rewarded for their revolutionary zeal.
The CPC had launched the model worker system in the '30s, while it was still based in its mountain stronghold in northwestern China. It was designed to create incentives within the largely egalitarian planned economy for people to work hard.
Model workers were given huge prestige and various perks — from preferential access to good housing to extra paid holiday. In return, they were expected to become leaders of the revolution, motivating their fellow workers and encouraging them to be good communists.
"These young model workers conveyed the Communist Party's expectations of new workers," says Lin Chaochao, a history researcher at Fudan University. "They were representatives … not only in production, but also in political life."
The first generation of model workers needed little encouragement. Many had experienced tremendous hardship in the years before 1949 — and were fiercely devoted to the communist ideal.
Yi had grown up in rural Jiangsu, an eastern province bordering Shanghai. Life was hard, and she couldn't wait to escape to the city.
"I hadn't had a single good day in the countryside," she says. "I didn't have shoes to wear, and I farmed every day from a young age. I was able to lift heavy loads of more than 50 kilograms."
In 1947, Yi traveled to Shanghai, where she stayed in a tiny room in a relative's rundown home. Things were better than on the farm — but only just, she recalls.
"I lived in the attic and couldn't even stand up straight," she says. "After my relatives cooked, the attic would be filled with smoke. I couldn't sleep at night."
To make a living, the then-18-year-old got a job in a textile factory. The labor conditions at that time were appalling. The workers were given very little to eat or drink, and were subjected to constant verbal and physical abuse by the managers.
On one occasion, Yi fainted from hunger on the shop floor. Her colleagues dragged her to the side and gave her some water. After she came round, she immediately returned to her work station.
"Back then, I felt that life was so brutal and bitter, and that it was meaningless to live," she recalls.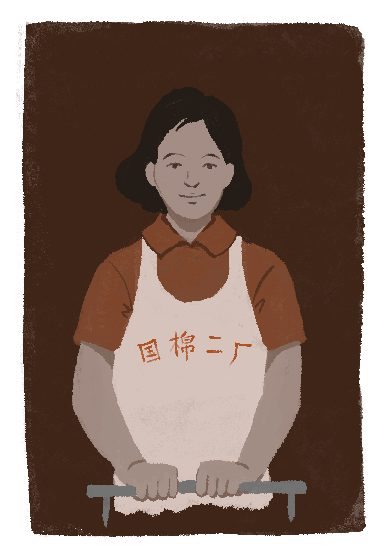 So when the Communists took control of Shanghai two years later, Yi quickly became a loyal comrade. She joined the Communist Youth League in 1951, and became a party member soon after.
"I thought … the Communist Party treated me much better than my mother, who preferred boys over girls and didn't care about me at all," says Yi. "I belonged to the party. I felt energetic. I was so happy to have a direction in my life."
After the state took over the textile factory, the canteen began offering hot food and clean water. Yi became fanatical about boosting production, heeding the cadres' calls for the workers to develop China's economy. She was named a Shanghai model worker eight times, and national-level "advanced producer" twice. 
In 1954, she was even selected to be a delegate at the first National People's Congress — China's most important political forum — in Beijing. "Sitting at the same table as Chairman Mao, it was beyond description," says Yi, as she browses an old photo album. "For me, the honor will last forever."
Living in her fancy new apartment, Yi took her responsibilities as a model worker extremely seriously. She felt the envy of her colleagues, and knew she was being watched all day long.
The young woman was ruthless in ensuring her production team outperformed the rest of the factory. She didn't allow them any privileges, such as finishing work a few minutes early to eat or take showers. When team members complained, she'd visit them at home, urging them to remove all distractions and fully commit themselves to their work. 
"It's not easy for a group to remain advanced," she says. "When others surpassed us, our group worked and practiced harder after work, when everyone else had gone home."
Seven decades later, several model workers are still living in Caoyang New Village. Yet the community — and the system it was built to promote — has changed almost beyond recognition. Its former prestige has gradually drifted away.
China continues to name new model workers, with the latest batch honored just last year amid the COVID-19 crisis. Since 1950, the government has held 16 commendation conferences and named over 30,000 national-level model workers in total.
But as the country's economy has liberalized, the model worker title has become less prized. Though model workers still receive perks, their value has diminished now that the state exerts less control over people's lives. And with the market now the primary driver of China's economy, model workers' ideological role has also declined.
Cynicism began setting in even during the '80s, as China took the first steps to reform its planned economy. A government work report found that more than half of model workers in the cotton and textile industries had received sarcastic or critical comments from their colleagues.
"Model workers enjoy special privileges … so workers are aware the title is tied to well-being," says Lin, the history researcher. "But some workers don't think their technical skills are inferior to the model workers."
As China's economy has transformed, the type of people honored as model workers has changed, too. Under Chairman Mao, four out of five model workers were industrial workers. Now, only a "very small" number are from the traditional working class, Lin says. 
Instead, the government has begun awarding entrepreneurs, celebrities, and sports stars. Actor and director Wang Baoqiang, Olympic hurdles champion Liu Xiang, and basketball legend Yao Ming have all been named model workers.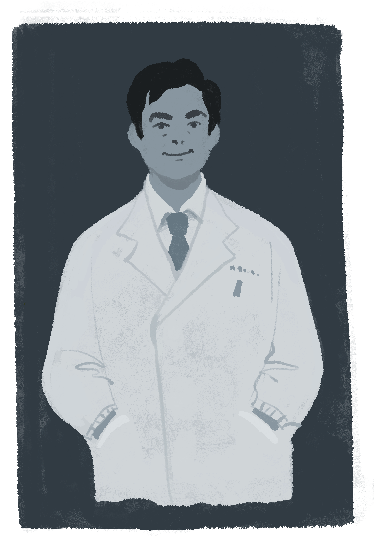 Wang Xiongbiao, the head of the respiratory department at Putuo District Central Hospital, was named a Shanghai model worker this past December for volunteering to go to Wuhan to help the central Chinese city deal with its COVID-19 outbreak. But to Wang, the award is little more than a title.
"I'm very confident in my ability as a doctor, but I didn't pursue this honor and I won't regard it as a kind of pressure," Wang tells Sixth Tone at his office, which is located less than half a kilometer from Caoyang New Village.
After he received the award, the 59-year-old Wang told his son, who didn't really get the significance of the honor. "In the past, we all respected model workers, but now people don't care that much," Wang shrugs. "I shouldn't take myself too seriously."
As with other relics from the Maoist era, the status enjoyed by Caoyang New Village has also faded over the decades. Many younger residents have no idea their home was once nationally famous. They simply think of it as just another "old public housing" compound where rent is cheap.
These days, the community is far from a desirable place to live. Its squat concrete blocks are dwarfed by the more modern apartment towers surrounding it. Many residents still have to share kitchens and bathrooms. Clumps of tangled wires hang in the stairwells. There are several rats.
Yang Weijie, who grew up in Caoyang New Village in the '80s and '90s, was astonished when he read an article a few years ago describing the glorious history of his childhood home. 
The idea of U.S. President Richard Nixon visiting the community, as he did in 1972, seemed hard to imagine. As a child, Yang never heard locals mention they were model workers, he says.
"People didn't ask their elderly neighbors if they're a model worker, and there wasn't much publicity inside the community either," says Yang.
Yang's grandfather — who worked in a cotton textile factory — was an early resident at Caoyang New Village. He met Yang's grandmother in unusual circumstances. According to Yang's uncle, the young woman had joined an anti-Japanese group, but was forced to flee to Shanghai. Local activists arranged for her to stay with a Shanghai worker, which turned out to be her future husband.
Looking back, Yang is almost certain that his grandfather was a model worker. His grandfather has died, so the 37-year-old has no way of verifying whether he had a certificate. But there must be reason why his grandfather was chosen to live in the community, Yang reasons.
"Only outstanding individuals were able to get a house there at that time," he says.
Though Yang says he respects China's first generation of model workers, times have changed — and so have people's attitudes toward work. Nowadays, young people complain bitterly about companies' "996" working culture — the expectation for employees to work 9 a.m. to 9 p.m., six days per week.
"The model worker title seems to have become ironic," Yang says.
But not everyone feels this way. Ye Qidong, a postal worker in Putuo District, says he considers being a model worker a huge honor.
"When I was a child, my parents told me stories about model workers who worked very hard," he says. "I admire them deeply." 
Ye was born in 1976 in a village in the eastern Zhejiang province. His parents were originally from Shanghai, but were sent to the countryside to "learn from the peasants" during the Cultural Revolution.
The 45-year-old has had an unusual passion for mail from a young age. As a boy, he remembers seeing a postman and thinking the man was extraordinary. His green uniform reminded Ye of his father, who was a soldier. Ye also loved receiving packages from his grandparents in Shanghai, who would send him White Rabbit candy and fancy pencil cases that were hard to find in rural China at the time.
"Every time I brought them to school or shared them with my friends, they'd all admire me," Ye recalls.
So when a 22-year-old Ye traveled to Shanghai to look for work in 1998, he applied for a vacancy at Caoyang New Village's post office without hesitation. Since then, he has kept up an extraordinary work rate. He says he's delivered more than 3.7 million letters and newspapers in total. 
After four years, his employer gave him the title "advanced individual." He's since won many other awards, with his crowning achievement being named a national-level model worker in 2015.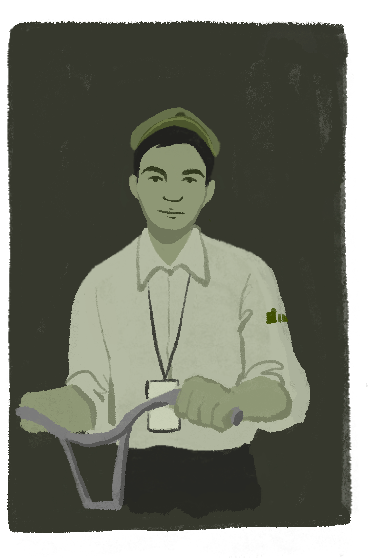 His dedication has come at a cost, however. In the past 20 years, he's rarely been able to spend the Spring Festival holiday with his parents in Zhejiang province. He had to send his son to boarding school at 7 years old due to his busy schedule. Ye knows his son, who's now 21, has read about him receiving awards online, but they've never talked about it.
"I'm a model worker, but I really feel that I owe my son a lot," says Ye, while sorting through piles of certificates in the "model worker studio" his company has set up for him. 
In recent years, many residents of Caoyang New Village have left, moving into more comfortable homes in newer developments. Ye, however, has gone in the other direction. In 2005, he bought an apartment in the community where he'd been working for seven years.
"I was so happy and excited," he says. "The model workers living in the Village have had a great influence on me — their spirits inspired me to move forward."
The Shanghai government, meanwhile, hopes it can restore the community to its former glory. It has decided to renovate the compound, sprucing up its tired blocks and enlarging some apartments.
The work is due to be completed soon after the 100th anniversary of the Communist Party's founding in July. For the original residents, the reopening ceremony will be a poignant moment. Seventy years after they first arrived, they'll enter Caoyang New Village to the sound of gongs and drums once more.
Contributions: Chen Congcong; illustrator: Zhou Zhen; editor: Dominic Morgan; visual editor: Ding Yining.
(Header image: A view of an oil painting titled "Workers Moving Into the New Village," by Yin Chengzhong, 2014. Courtesy of China Art Museum)