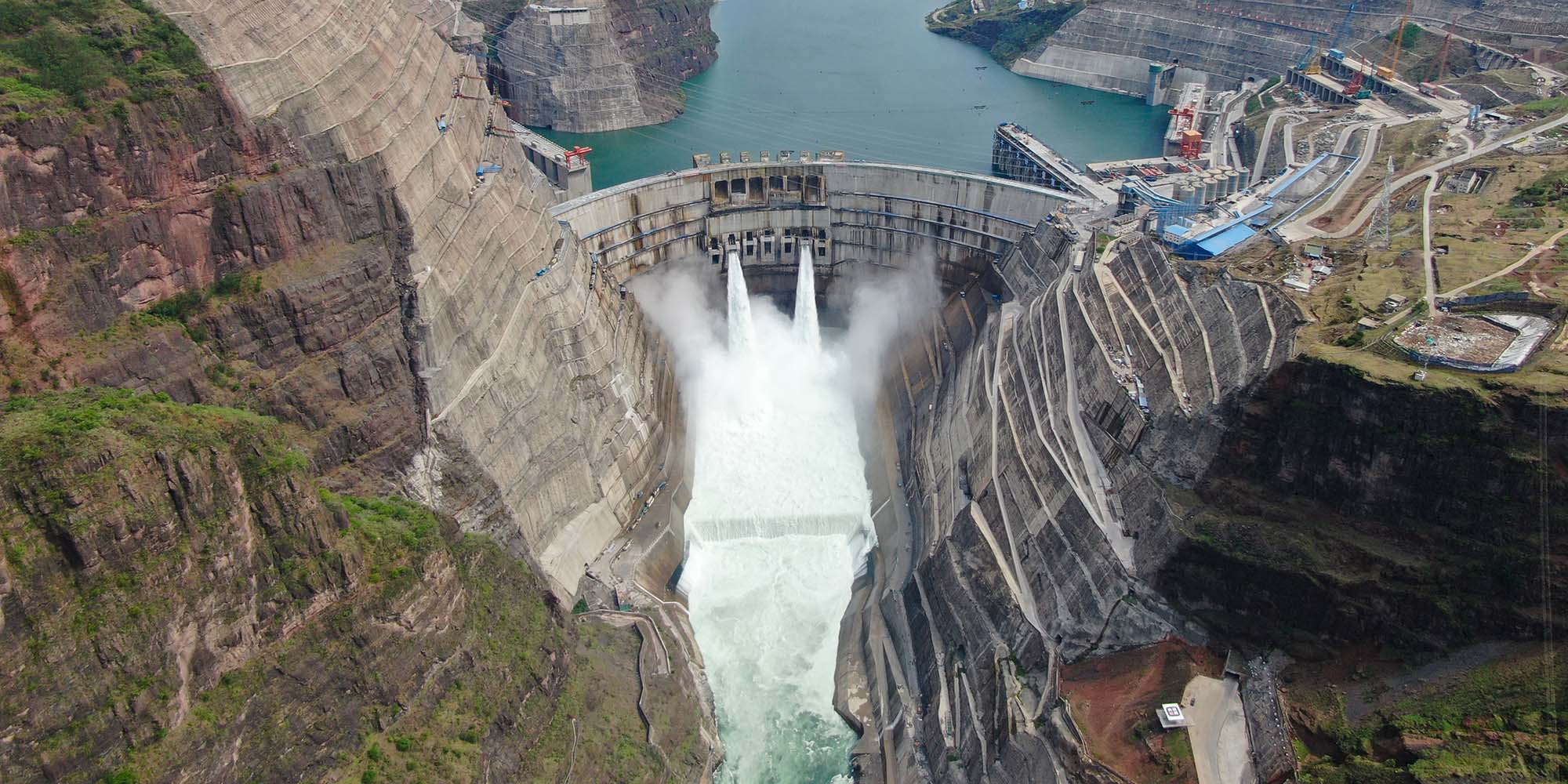 NEWS
World's Second-Largest Hydropower Project Starts Operation in China
The Baihetan hydro station will power provinces in the country's east and significantly reduce coal consumption.
A mammoth hydropower station situated in the upper tributary of China's Yangtze River in the country's southwest has started generating power, even though the project is still under construction, state broadcaster China Central Television (CCTV) reported.
Two of the 16 turbines at the Baihetan Hydropower Station, each capable of producing 1-gigawatt of electricity per hour, went into operation Monday after a three-day trial, according to CCTV. The power station is expected to produce an estimated 62.4 terawatt-hours of electricity annually after construction is completed in 2022.
Baihetan will be second only to the Three Gorges Dam in terms of its power generation capacity. It is one of the four giant plants built by The China Three Gorges Corporation on the Jinsha River, an upstream portion of the Yangtze and a major host for hydropower development.
More than 100,000 people in Yunnan and Sichuan provinces were relocated during construction of the new hydropower station, which will mainly supply power to places as far as 2,000 kilometers away in the eastern Zhejiang and Jiangsu provinces. The amount of power generated daily by the plant will be able to meet the annual energy requirement of 500,000 people, according to CCTV.
Official estimates claim that the green energy from the new plant could cut coal use by 19 million tons per year.
With an investment totaling 220 billion yuan ($34 billion), Baihetan is part of China's large-scale national scheme to harvest green power in the country's energy-rich west to support increasing electricity demands in its affluent east coast. That will come as welcome news to those in many parts of central, eastern, and southern China, who turned to various energy-saving measures this past winter to avert power crunches.
However, Baihetan may face curtailment of its power for a considerable time amid delays in other supporting projects. Namely, the erecting of two ultra-high voltage power lines — the long-distance transmission networks that will carry power to Zhejiang and Jiangsu provinces — have fallen behind schedule. While one started construction in December, the other has yet to get underway.
Editor: Bibek Bhandari.
(Header image: An aerial view of the Baihetan Hydropower Station in Liangshan, Sichuan province, June 27, 2021. People Visual)