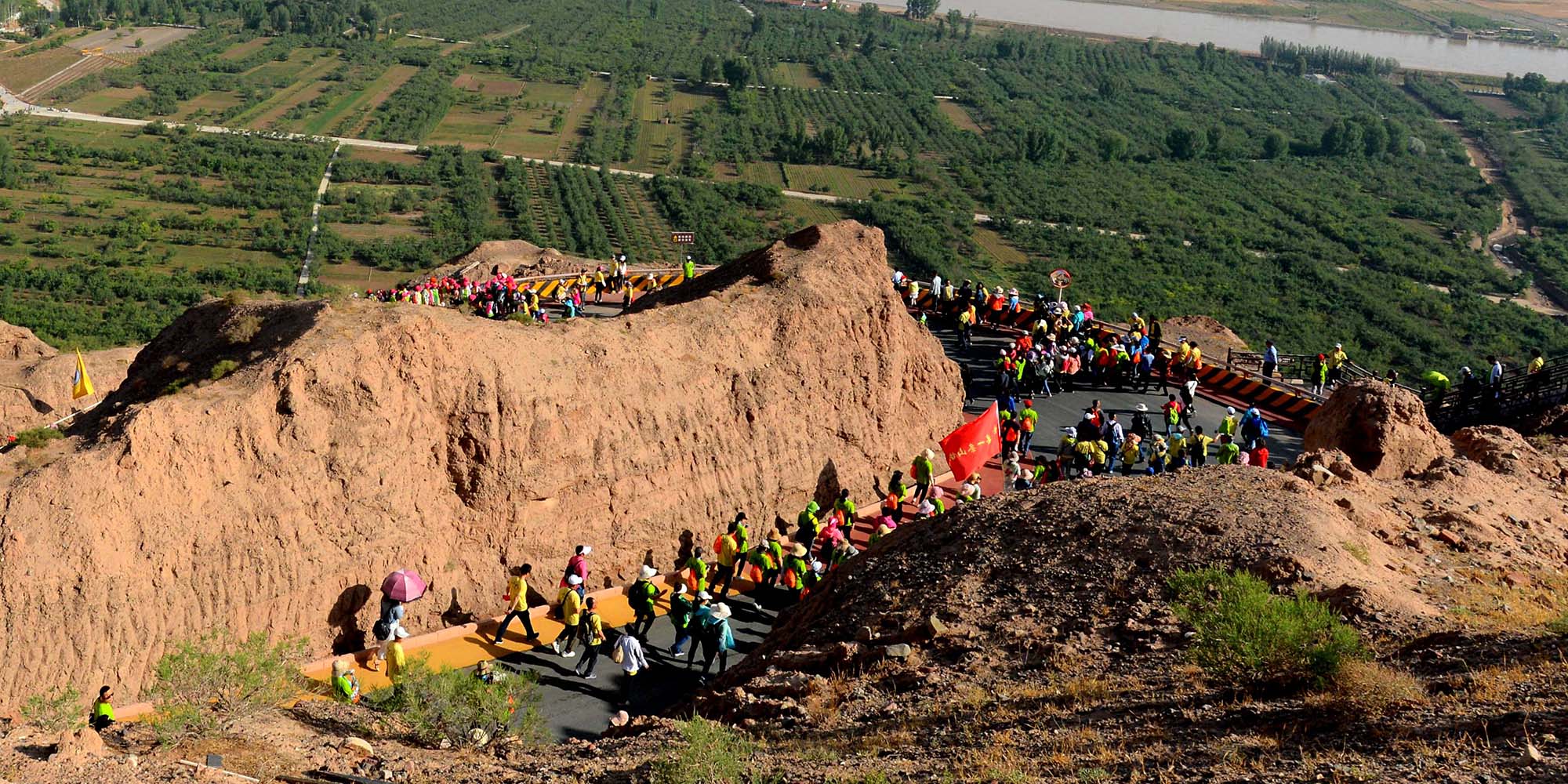 NEWS
Gansu Ultramarathon Tragedy Blamed on 'Unprofessional Operations'
Authorities have arrested five people employed by the company that managed the event and punished 27 officials.
The ultramarathon tragedy that killed 21 people in northwestern Gansu province last month was the result of "unstandardized organization and unprofessional operations," a government finding revealed Friday.
In a detailed report, an investigative team led by provincial authorities concluded that the organizers failed to take adequate measures despite meteorological warnings on inclement weather ahead of the race. The organizers were also blamed for "insufficient risk prevention awareness," as they did not instruct runners to carry warm clothes or pre-plan rest stops in case of adverse weather.
On May 22, 21 runners participating in the Yellow River Shilin 100km Cross-Country Race in the city of Baiyin died after a sudden bout of extreme weather. Many of the participants succumbed to acute hypothermia, after temperatures dropped to between minus 3 and minus 5 degrees Celsius amid hail, wind, and freezing rain, the report said.
According to the investigation, the rain had already begun by approximately 10:30 a.m., just over an hour after the start of the race. By noon, 131 of the 172 runners were undertaking an arduous 14-kilometer stretch with an altitude of 2,230 meters and no aid stations, which would usually provide first aid, food, and water.
"At the most difficult point, at an altitude of 2,230 meters, the organizer didn't provide medical rescue forces or any supplies," the report said. "The organizers failed to improve communication at the riskiest portions … (and) failed to execute an efficient rescue after receiving calls for help."
Five people from Gansu Shengjing Sports and Culture Development Co. Ltd., the company that managed the event, have since been arrested and held criminally responsible for the tragedy. Authorities have also punished 27 officials — including the mayor, vice-mayor, and party secretaries of Baiyin — with various suspensions, warnings, and demerits.
Following the tragedy, China's top sports authority has suspended all extreme sporting events, including trail running, desert trekking, and ultramarathons, until further notice. Local authorities are also required to analyze risks for any upcoming events to ensure safety.
Meanwhile, the memories from that fateful day continue to haunt the survivors and the families of those who perished. Some are trying their best to move on.
Zhang Xiaotao, one of the fastest runners at the race, said he has started to run again, though he has no plans to participate in any competitions immediately.
"Life is dull," he wrote on microblogging platform Weibo. "But when you run, there is wind."
Another participant, Gao Shuang, reposted a message from the wife of one of the deceased runners on his social and messaging platform WeChat. The note said "we should live well for the deceased and our families."
"I was suddenly relieved reading the message," Gao wrote, adding that he intended to, "Live well, cherish each other, let life take its course."
Editor: Bibek Bhandari.
(Header image: Participants at the Yellow River Shilin 100km Cross-Country Race in Baiyin, Gansu province, May 20, 2018. People Visual)