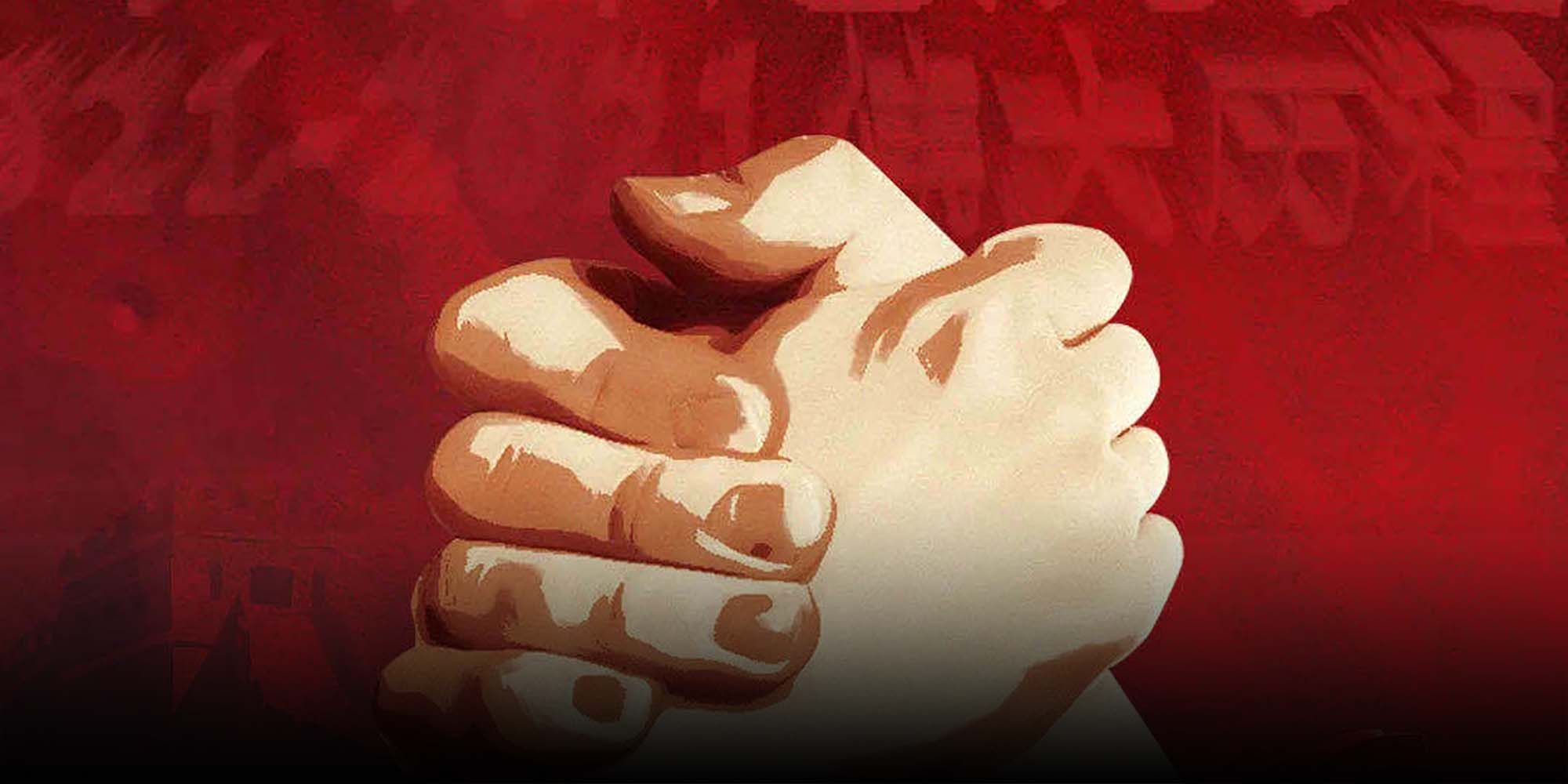 NEWS
100 Rappers, 100 Years: China Drops 15-Minute Revolutionary Rap
The song titled "100%" is said to "express the patriotic soul of each rapper."
There's a new soundtrack to celebrate the centenary of the Chinese Communist Party, courtesy of 100 rappers who have collaborated to compose the song.
Titled "100%," the 15-minute, autotune-drenched single is an ode to the country's past and present, praising China's hard-won peace and peppered with a chorus of "China Rising" in English. The song was released Sunday on popular streaming platform NetEase Cloud Music but has yet to make it to any music charts.
While most of China's best-known rappers are missing from the song's list of collaborators, it does include some popular names. Perhaps the biggest is Jiang Yunsheng, one of the rising stars in the reality show "Rap for Youth" in 2020 and who now boasts a legion of over 2 million fans on the microblogging platform Weibo.
The track is sprinkled with patriotic pride and immense nationalist sentiments praising the party and hailing China's rapid economic development through the years.
"From impoverishment to brilliance, I have no regrets that I grew up in a Chinese family in this life," raps one of the artists JR Fog.
"We used to look forward to the Red Army, a spring breeze all over the earth. Keep tradition in mind, achieve socialism, as the red flag stays in my heart," another artist Colan continues.
Halfway into the song, the lyrics urge young people to speak out and strive for a better future, referencing works by Chinese writer Lu Xun and ancient poet Zhang Zai. Currently, this portion is the most up-voted on NetEase.
"I wish for China's youth to shrug off indifference and self-defeat, to ordain conscience for Heaven and Earth, to secure life and fortune for the people," the song continues, as rapped by Jiang Yunsheng.
"New China must get lit," interjects another rapper HEAT J.
As China prepares to celebrate the 100th anniversary of the founding of the Communist Party of China, numerous activities have been scheduled in the lead-up to commemoration day on July 1. They include film festivals screening patriotic and historic movies to building "red villages" to promote CPC values.
Hip-Hop Fusion, the music company behind "100%," says that the song "expresses the patriotic soul of each rapper."
In recent years, rap and hip-hop have emerged as hugely popular music genres among China's youth, with flashy talent competitions such as "The Rap of China" and "Rap for Youth" showcasing the swagger of young artists and popularizing online catchphrases. However, the genre has come under the watchful eyes of regulators, who have ordered producers not to use tattooed artists or to promote hip-hop culture in TV shows, while also banning actors deemed too "vulgar" or of "low moral character."
Editor: Bibek Bhandari.
(Header image: From @嘻哈融合体 on Weibo)