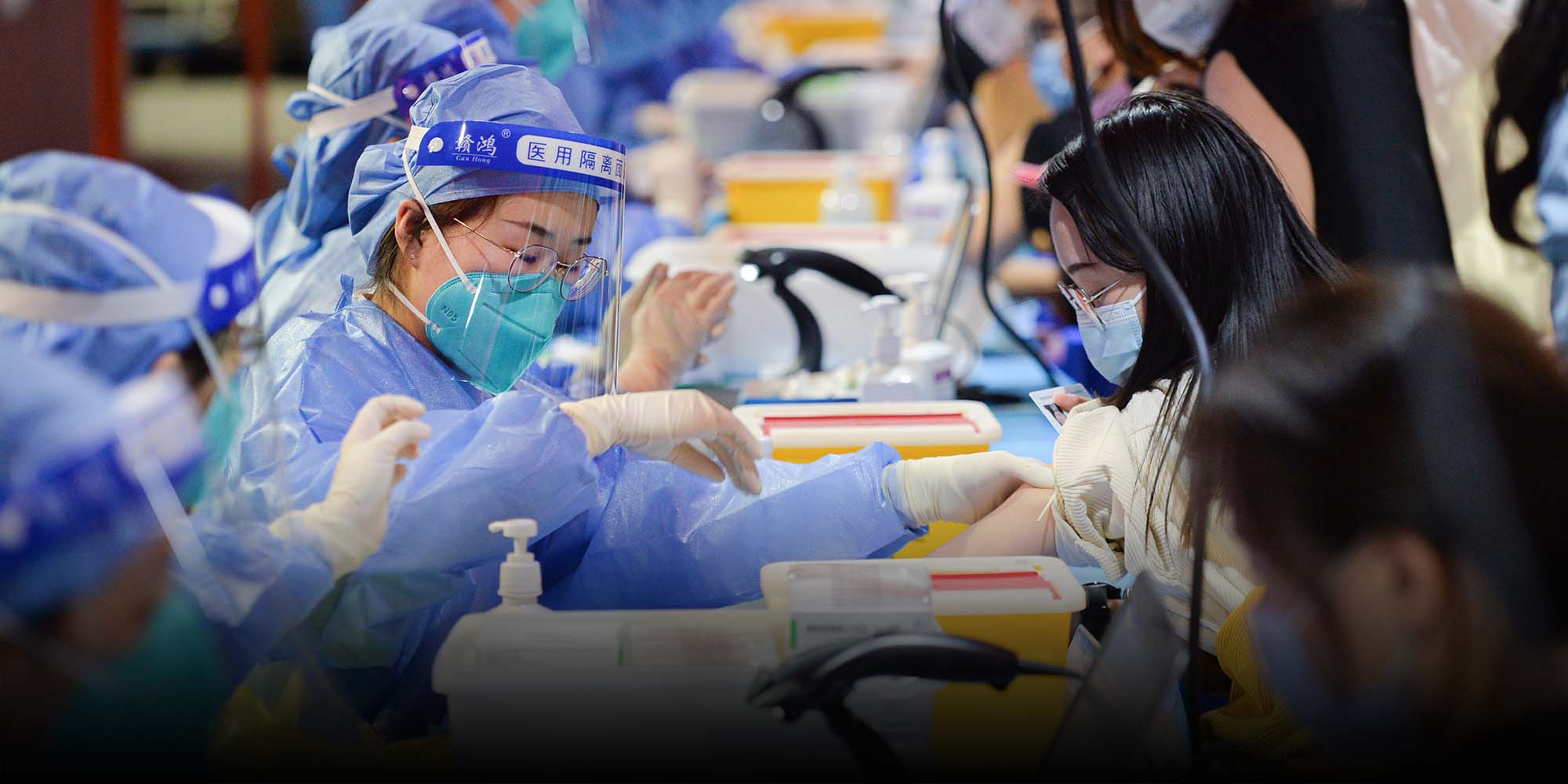 NEWS
China's Overseas Students Unsure How to Boost COVID-19 Immunity
As university students head back abroad for the fall, they wonder whether to get booster shots months after first getting vaccinated.
Like many Chinese students heading back to countries with high COVID-19 infection rates, Chen Manqi wanted to get vaccinated before her anticipated return to Northwestern University in the U.S. for spring classes.
In January, weeks after China approved Sinopharm's COVID-19 vaccine, the incoming third-year student from Shenzhen got her first of two shots.
After a change of plans, Chen now looks to return to the U.S. in September, when Northwestern University, located in the state of Illinois, resumes in-person classes. However, unsure whether those shots from nearly half a year ago will still protect her, she and other Chinese students now face a conundrum.
Though clinical trials have proven COVID-19 vaccines from various manufacturers to be safe and effective, it is mostly unclear how long they will provide protection because they have been in use for a relatively short period of time. Sinopharm Chairman Yang Xiaoming told state news agency Xinhua in January that their vaccines offer at least six months of immunity.
As one of the first groups of people in the world to be vaccinated, Chen and her peers wonder when they will need to boost their immunity against COVID-19 and whether they can safely do so with a vaccine from a different manufacturer. Sinopharm and other Chinese vaccines are currently unavailable in the U.S.
Chen told Sixth Tone she might get an antibody test before she leaves and a third Sinopharm shot if necessary. She added that she does not want to receive booster shots of a different vaccine.
"I don't think there has been any solid research or conclusion reached about the impact of mixing different vaccines, and I'm concerned that there might be side effects," Chen told Sixth Tone.
Health experts say mixing different vaccines should not be a problem but also stress that not enough clinical trials have been completed to prove its safety.
"There is very little information about mixing the Chinese vaccines with those currently approved in the U.S.," Northwestern Medicine cardiologist and geneticist Elizabeth McNally told Sixth Tone.
The situation is further complicated because Chinese and American COVID-19 vaccines use different technologies, McNally explained. The former use inactivated viruses to train the body's immune system; the latter use mRNA, a molecule carrying genetic information, to instruct cells to create specific proteins and achieve a similar effect.
Incoming second-year student Xu Mingyang told Sixth Tone he received two shots of Sinopharm around March, and that he might get a third shot of Sinopharm in China before he leaves to continue his studies at Cornell University, in the state of New York.
"I will not take the U.S. vaccines because I do not trust the potential cross-reactivity between two functionally different vaccines," Xu said.
Xu added that Cornell — like many schools in the United States — requires students to be vaccinated before returning to campus. Sinopharm is accepted by his university because the World Health Organization recognizes it, he said.
Despite sharing these concerns, some Chinese students decided to get additional vaccinations in the U.S. Incoming Yale University fourth-year student Zhou Huahao told Sixth Tone that he got Sinopharm vaccines in January before he was due to travel to Connecticut, where COVID-19 infection rates were high at the time.
After Zhou returned to the United States in May, he decided to get two shots of the Pfizer vaccine after testing for antibodies.
"Nearly four months had passed since my Sinopharm shots, and it seemed my antibody level had dropped," he said.
Editor: Kevin Schoenmakers.
(Header image: Students get vaccines at a college in Beijing, March 28, 2021. People Visual)