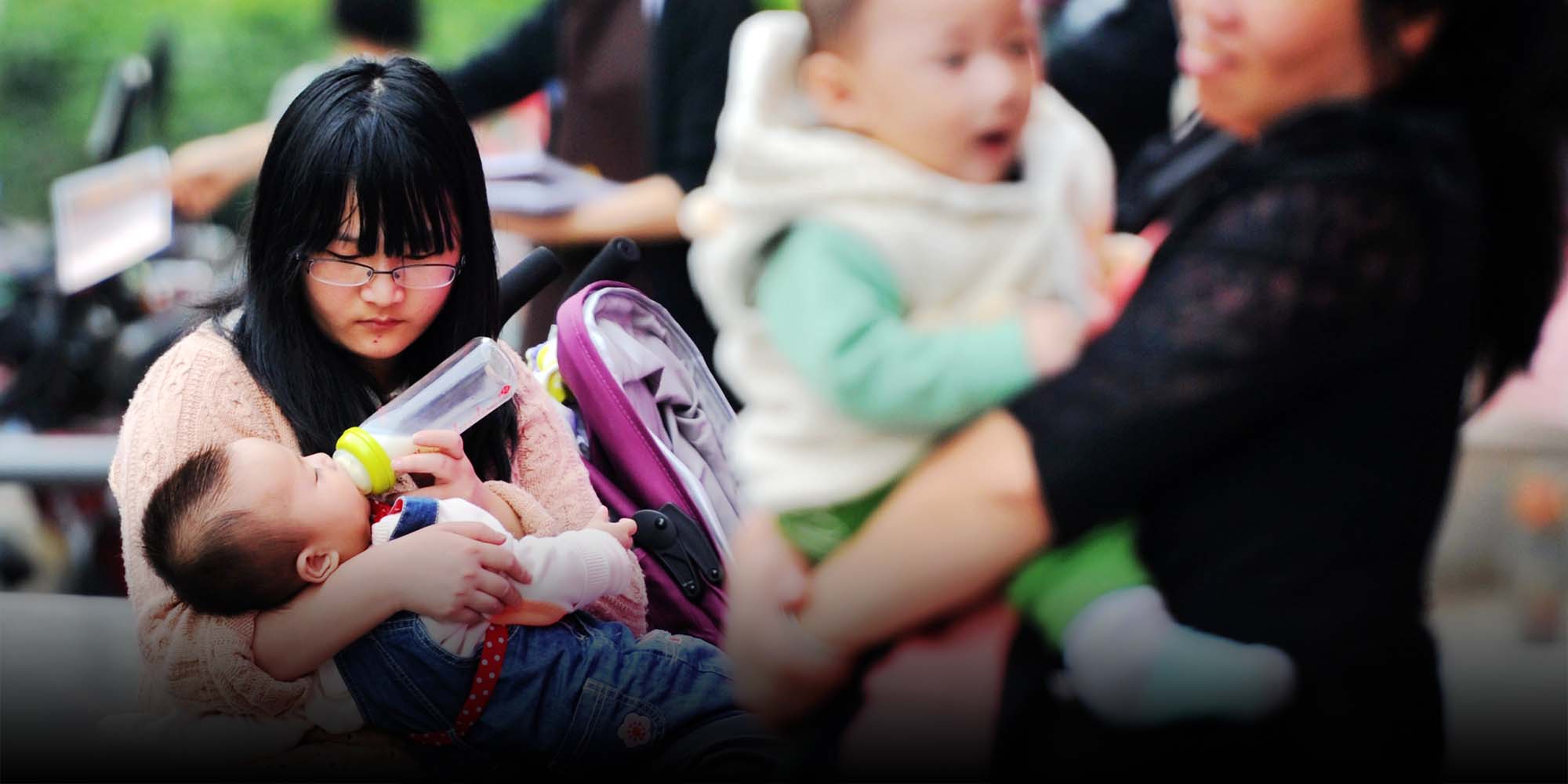 NEWS
For Three-Child Era, Demographer Suggests Annual Parental Leave
Equal time off for mothers and fathers could decrease discrimination against working women, expert argues.
As the Chinese government works to curb the country's falling birth rate, a demographer affiliated with China's Cabinet, the State Council, proposed on Monday that parents of young children should receive more annual leave.
Zhang Bingzi, a researcher with the Development Research Center of the State Council, argued in an article published in party newspaper People's Daily that employees with children younger than 6 years old should receive paid parental leave, with more time off for parents with multiple young children.
Lei Yan, a mother of three in central China's Hunan province, welcomed the proposal but questioned why granting parental leave is restricted to those with children of 6 years old or younger. "My three children are 2, 8, and 16 years old," the full-time homemaker told Sixth Tone. "Even children older than 6 deserve lots of care from parents."
Lei's husband is one of China's many millions of migrant workers who live far away from home and only see their families a few times per year. Additional leave would help him spend more time with his children, Lei said. "This would mean a lot, especially to my two younger sons."
Zhang, the demographer, also argued that paternity leave should be extended from the usual seven days to one month so that fathers could be more involved in caring for their newborns. He added that the public maternity insurance fund, a government fund that currently covers maternity leave, should cover costs for both measures.
The proposals follow the increase in China's birth limit from two to three children per family in late May. At that time, the government also announced that it would take a series of measures to make it easier for couples to raise multiple children, including better access to daycare, lowering the cost of education, and increasing maternity and paternity leave.
Zhang also claimed additional annual leave for both mothers and fathers would improve women's standing in the job market. Commenters have widely discussed Zhang's suggestions online, with most coming out in support of his ideas.
Some users on the social media site Weibo argued that fathers should receive paternity leave equal to the three-month leave given to mothers. That way, one user wrote, "there will no longer be employment discrimination against women."
Other Weibo users warned that any such policy changes wouldn't amount to much unless employer oversight was also tackled. Many Chinese women have complained of being asked about their pregnancy plans during job interviews, despite the government's call to halt such practices.
Companies often view women going on maternity leave as harmful to their operations. "The proposal sounds fair enough, but for companies with small teams, each employee matters," Amy Zhang, a human resources manager at a Hangzhou-based private IT company with no relation to Zhang Bingzi, told Sixth Tone.
Though the proposed extra time off for men would not mean any additional costs to employers, Zhang said, "their long absence will definitely compromise the efficiency of the entire organization, especially if it's mainly compromised of young male staff."
While such supporting measures are in the process of being drafted and discussed, many local authorities have been surveying women on their attitudes toward having a third child, Sixth Tone's sister publication The Paper reported Saturday.
In some of the surveys, authorities asked respondents whether they plan to have a third child, what factors will impact their decision, and what policies they wish to see.
In Jinan, the capital of the eastern Shandong province, officials found that rural families are more willing to have a third child than their urban counterparts. Meanwhile, the higher a couple's income and education level, the less likely they will want a third child, the survey showed.
In Jinhua, a city in eastern China's Zhejiang province, more than nine out of 10 couples on average said that they had no intention of having a third child.
Editor: Kevin Schoenmakers.
(Header image: People Visual)