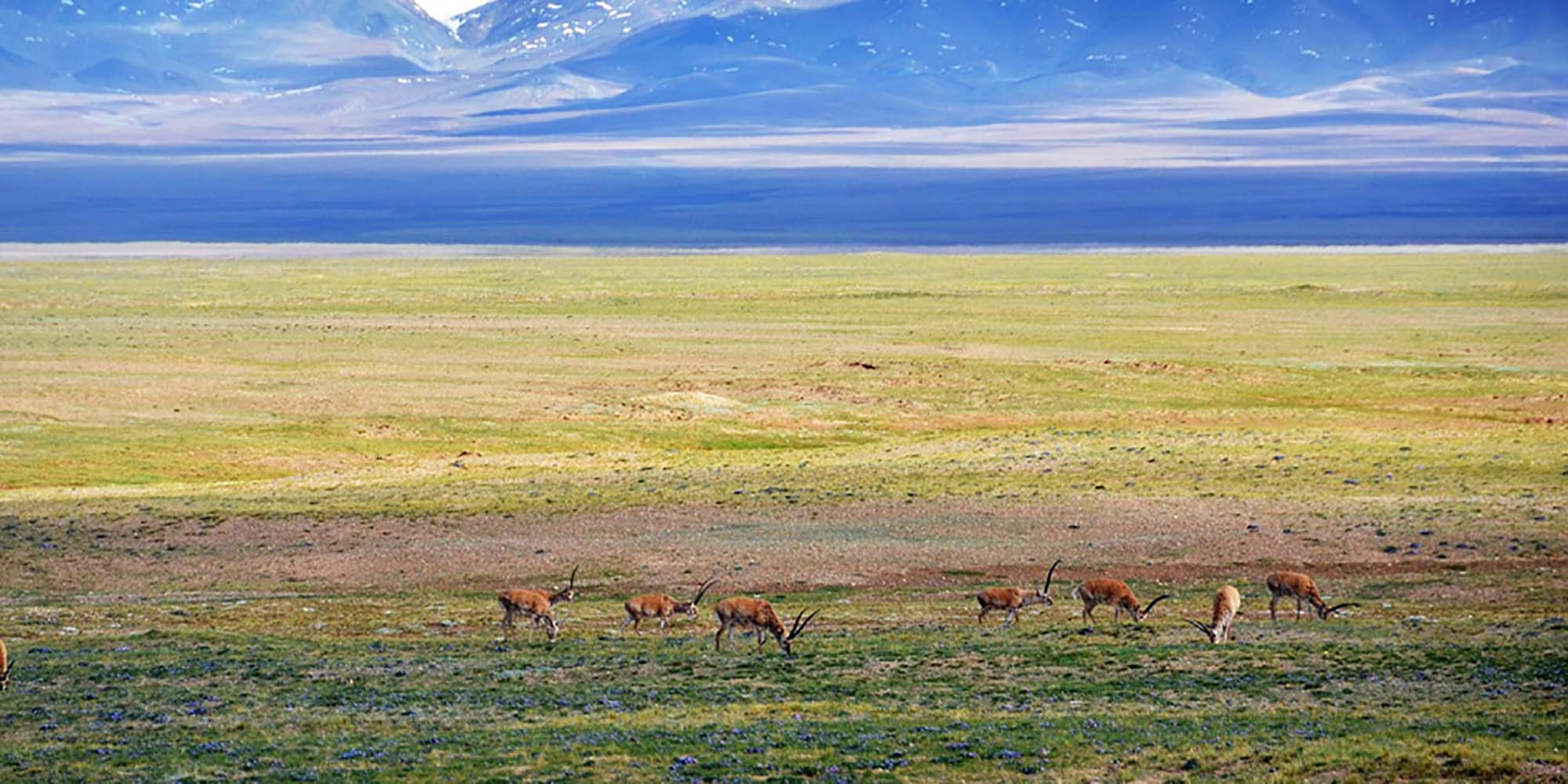 NEWS
Trash Pit at Scenic Qinghai Highway Raises Ecological Concerns
A group of travelers shared photos of plastic bottles and soda cans scattered along an area cutting through the pristine Hoh Xil region.
Travelers passing through northwest China's Qinghai province usually photograph scenic mountains, lakes, and grasslands. But a group of tourists recently documented something altogether less idyllic — trash.
An open-air trash pit along Qingzang Highway, which connects Qinghai and the Tibet Autonomous Region, has raised concerns about pollution affecting the surrounding pristine landscape and threatening the local environment, The Economic Observer newspaper reported Sunday. The photos showed plastic bottles and soda cans, along with other assorted trash, scattered along a section passing through the Hoh Xil region.
"It has everything: plastic, metal, cardboard boxes, even dead cows and sheep. It stinks to high heaven," one tourist who shared the photos with the media outlet said, adding that the trash pit was about 200 meters long and 20 meters wide.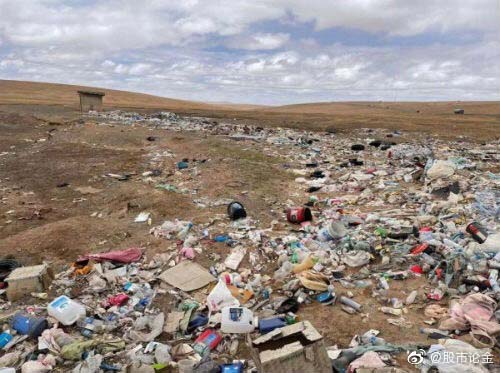 Ho Xil is a vast expanse in the Qinghai-Tibet Plateau known for its natural beauty and fragile ecosystem. Listed on UNESCO's World Heritage List, the site is home to over 200 animal species, including wild yaks and the endangered Tibetan antelopes.
Even with authorities capping the number of visitors to Hoh Xil to minimize environmental damage, tourists as well as the vehicles that pass through the site have been blamed for polluting the area. Local communities and environmental groups have been particularly vocal about the dangers of plastic pollution, calling on authorities to strictly manage the issue.
"Many livestock raised by herders have died because they were unable to digest bits of plastic after eating them," Dongzhou Qiupei, secretary-general of local environment group Snowland Great Rivers Environmental Protection Association, told Sixth Tone.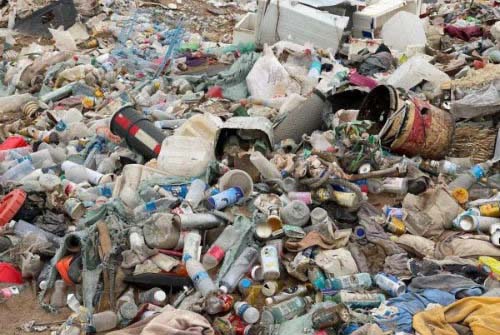 He described how the dumping site is located in a local transportation hub in a small settlement called Wudaoliao, making it a busy junction for tourists and truck drivers going to and from Tibet.
"It is a small place with a few houses, but the daily traffic flow is significant," said Dongzhou Qiupei. "Passersby dump their one-time drinks and instant noodle containers. There is no fine for the truck drivers, tourists, or locals."
As early as 2011, the Qinghai government has directed local authorities to improve and expand waste treatment facilities and landfill sites, as well as invest in low-temperature equipment for processing solid waste. In recent years, local environmental groups like Snowland Great Rivers have also mobilized volunteers to educate locals and travelers about plastic pollution and its ecological impact.
But Dongzhou Qiupei believes the issue will not be entirely solved unless there is a strict ban on plastic.
"The root cause of the pollution is not visitors nor local people, it is the plastic producers," he said. "If we don't treat the root cause, then we will spend a lifetime and the younger generations' lifetime cleaning up the trash, no matter how we try to dispose of it."
Contributions: Rayna Song; editor: Bibek Bhandari.
(Header image: A view of Hoh Xil, Qinghai province, Sept. 23, 2020. People Visual)