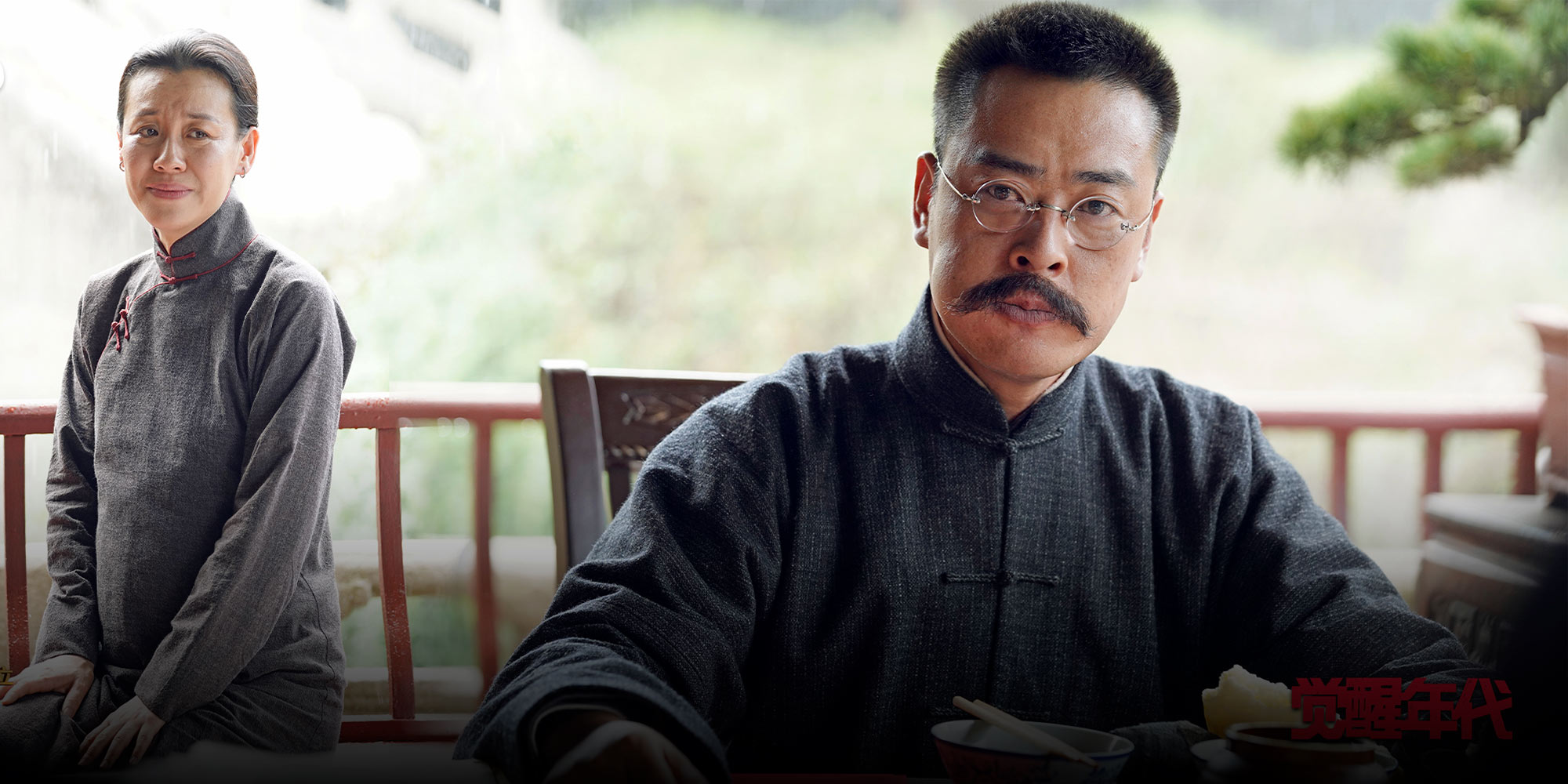 VOICES & OPINION
China's Missing Women Revolutionaries
As China prepares to celebrate the 100th anniversary of the CPC, the stories of revolutionary women deserve a spotlight.
In taking home the trophies for best director, best screenwriter, and best actor at last week's state-backed Baiyulan Awards — one of China's equivalents to the Emmys — "The Age of Awakening" has established itself as one of the year's hottest, and reddest, dramas.
The show, which dramatizes the lives of Chen Duxiu and other early communist revolutionaries, received an equally rapturous response on the social media site Douban, where it currently enjoys a score of 9.3. Many of the highest-starred reviews focus on the way the show brings historical figures to life. "The scene with (renowned writer) Lu Xun brilliantly unfolds his whole life in the space of a few minutes," raves one viewer. "Young people have to go see this," writes another. "All the great people in books instantly become real: It's not just dull descriptions and black-and-white photos anymore!"
There's no denying that "Age of Awakening" is a well-crafted work of television. But there is one glaring flaw: In a show brimming with rich, well-developed male characters, the women who helped spark China's revolution are portrayed as little more than wallflowers.
Let's start with one of the more extreme examples: In episode four, Ge Shugui, one of the leaders and martyrs of the Beijing-Hankou railway workers' strike of 1923, is struggling to pay for needed medical care for his son, so his wife kneels in the street to beg for coins from kindhearted passerby. Rather than kneel with her, Ge beats his wife with his shoe for humiliating him. Li Dazhao, one of the show's protagonists and another co-founder of the Communist Party, sees the commotion and offers to help the family. But instead of chiding Ge for his cruelty, he is so stirred by Ge's declaration that "the poor do not live a life of kneeling" that the two become fast friends.
Some will justify the scene by pointing to history. After all, most Chinese at the time really did believe that men were superior to women, and male members of the revolutionary New Culture movement were not always an exception. Lu Xun himself did not want his wife working outside of the home and opposed her starting a women's magazine. But history is made up of the stories we choose to tell, and "Age of Awakening" overlooks the real contributions made by brave and dedicated women to China's revolution and favors the male perspective.
Take Ge Jianhao, for instance (no relation to Ge Shugui) — a well-known revolutionary, educator, and feminist pioneer who along with Qiu Jin and Tang Qunying was considered one of the "Xiaoxiang Three Heroines" of Central China. In 1913, a then-48-year-old Ge decamped to Changsha in the central Hunan province in search of an education, only to be rejected from the Hunan Women's Training Institute because of her age. Undeterred, Ge appealed to the county office, which ruled in her favor and allowed her to realize her long-cherished wish of attending school.
Six years later, in 1919, Ge Jianhao traveled to France for a work-study program with her son Cai Hesen and her daughter Cai Chang. There, she learned French and took part in numerous revolutionary activities with other international students, always positioning herself at the forefront of the fight. After returning to China in 1922, she joined the Hunan Women's Federation, opened a girls' school, and became its headmistress, all while helping her children with their revolutionary activities. As she once famously wrote: "A love of learning has nothing to do with gender; ambitions care not for age."
How does "Age of Awakening" treat this extraordinary woman? As little more than a kindly old lady. In one public meeting, she is shown sitting off to the side, quietly embroidering. When the conversation turns to Chinese working and studying in France, she speaks her only line: "If it's possible, an old woman like me would also go do work-study in France." Those unfamiliar with her story could easily mistake it for a throwaway. Another scene shows Ge Jianhao busy in the kitchen as a group of young men sit at the table, chatting. They only acknowledge her presence once: "Mama Ge, don't forget to add a little spice." The relationship is affectionate, but maternal.
Gao Junman fares little better. As the wife of the show's protagonist, Chen Duxiu, she is what passes for a female lead in "Age of Awakening." But whenever she appears on screen, it is only to perform household chores: laundry, cooking, and eating with the couple's kids. In a nutshell, she plays the part of Chen's faithful, traditional wife. Yet the historical Gao not only helped Chen edit and publish the famous New Youth magazine, she also played a significant role in his revolutionary activities, liaising with their comrades and covering for Chen's underground work. She later taught at Pingmin Girls' School, an academy that nurtured members of China's next generation of women revolutionaries, including the novelist Ding Ling.
And these are just the stories we know about: women so brilliant and bold that their lives broke through the male-dominated confines of "his-tory" to reach us. It's distressing to watch creators today rewrite them so offhandedly as "good wives and loving mothers" — the very norm they spent their lives challenging.
Perhaps we can place the responsibility for these decisions squarely on the head of the show's male screenwriter, Long Pingping, but they're a recurring problem. China has no shortage of talented female playwrights and directors, but they are often pigeonholed into narratives of love, family, or marriage, and they rarely have the opportunity to participate in sculpting China's grand military, political, or historical narratives. In the past 40 years, almost no women have helmed a major TV show or movie about modern Chinese history, for example.
The irony is, any showrunner should want to tell these stories. Women like Gao and Ge lived full, exciting lives, and bringing their experiences to the screen would make for thrilling television. That's the show I hope to see.
Translator: Katherine Tse; editors: Wu Haiyun and Kilian O'Donnell; portrait artist: Zhou Zhen.
(Header image: A still frame from the TV series "The Age of Awakening" featuring Li Dazhao and his wife Zhao Renlan. From Douban)