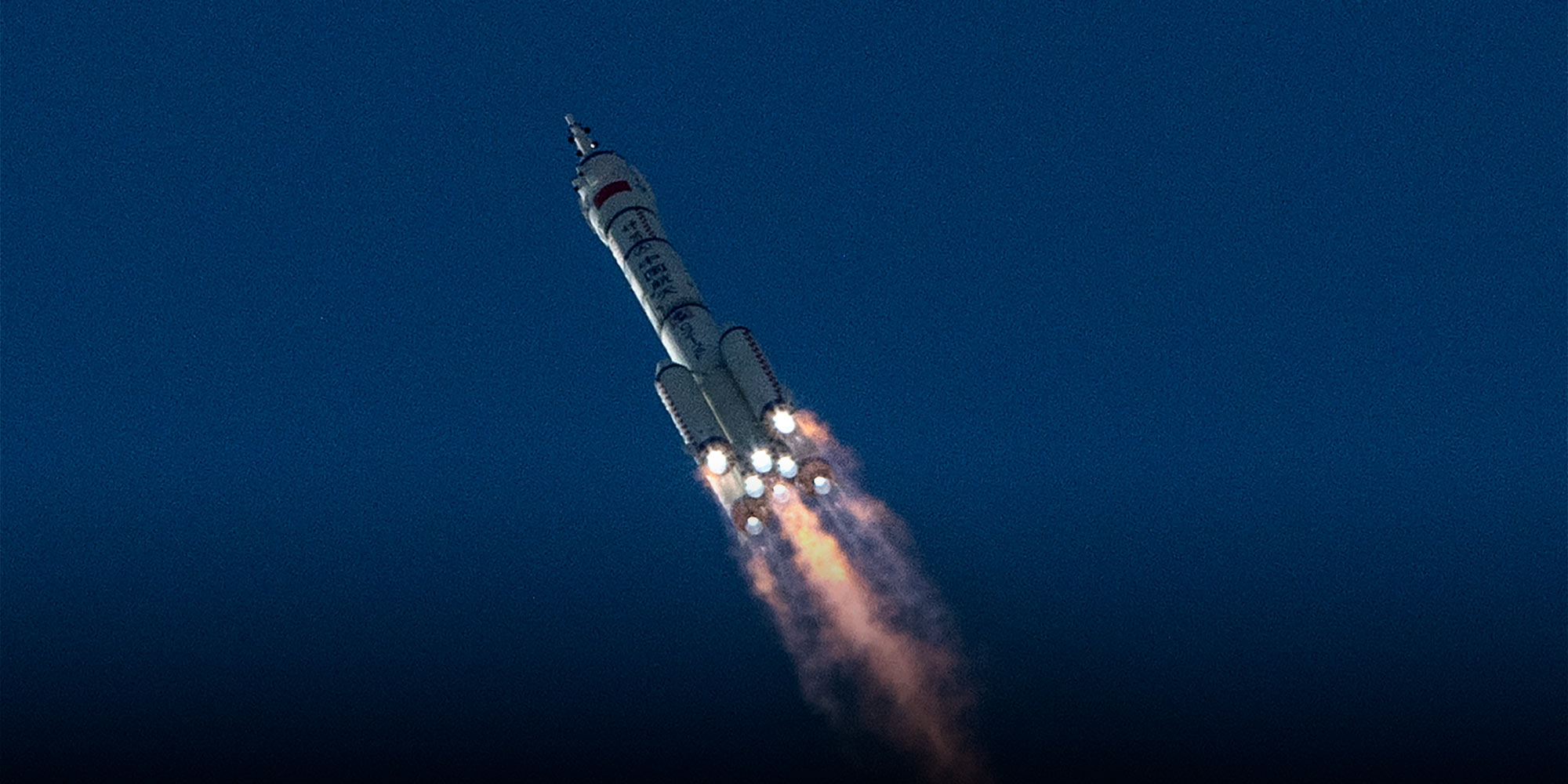 NEWS
China's Crewed Spacecraft Docks With Tiangong Space Station Module
This is the longest mission with astronauts on board, which will help in achieving the country's lofty space ambitions.
The Shenzhou-12 spacecraft carrying three astronauts has successfully docked with a module of the under-construction space station less than seven hours after blasting off from the Jiuquan Satellite Launch Center in northern China, state-run Xinhua News Agency said Thursday afternoon.
The spacecraft docked with the core module of the Tiangong space station — or "sky palace" — orbiting the Earth at 390 kilometers above the planet's surface. The trip to the International Space Station usually takes a full day, but experts say technological advancements with Shenzhou-12 have allowed for a shorter travel time.
"All steps of the autonomous docking process went smoothly, and it's absolutely perfect," Sun Jun, deputy director of the Beijing Aerospace Command and Control Center for Shenzhou-12, told state broadcaster China Central Television (CCTV).
Shenzhou-12 is the first crewed mission to Tiangong and is under the command of veteran astronaut Nie Haisheng, as well as Liu Boming and Tang Hongbo. Officials say the three men will play a major role in building China's space station, which is scheduled to be completed in 2022.
This is China's first crewed mission to space in five years and the longest for any Chinese astronaut. The three men will spend three months at Tiangong's core unit, where they will have access to three bedrooms and a bathroom, along with ample food and a gym facility.
During their three-month stay, the astronauts plan to do two spacewalks and also put their robotic arms — one 10 meters long, another 5 meters long — into use for maintenance tasks, according to state-run People's Daily.
Thursday's rocket launch has been billed as a major event in China's grand space ambitions, with millions tuning in online to watch the blastoff. CCTV has been tracking the spacecraft's flight path via a live feed.
Editor: Bibek Bhandari.
(Header image: The Shenzhou-12 spacecraft blasting off with three Chinese astronauts on board from the Jiuquan Satellite Launch Center, in Jiuquan, Gansu province, June 17, 2021. Kevin Frayer/Getty Images via People Visual)