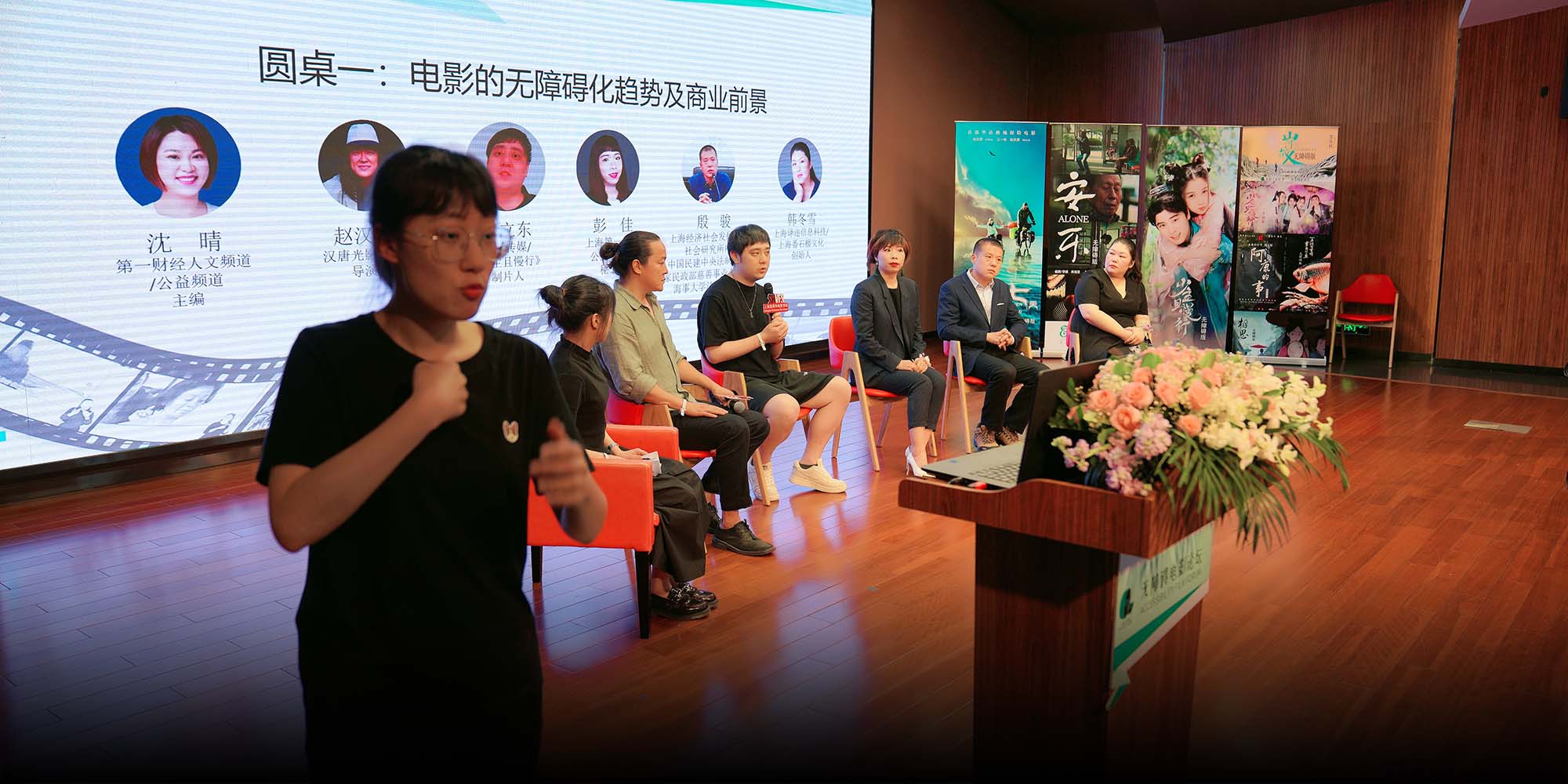 NEWS
Make Movies Accessible for All, Demand Disabilities Advocates
For the millions of people with visual or hearing impairments, most new film releases are off-limits, given their lack of audio narration and closed captioning.
SHANGHAI — A woman appeared on the screen, dancing and laughing with her friends to disco music before the scene cut to a festive Lunar New Year celebration. Each transition was followed by audio narration, describing every movement and guiding the audiences through the scenes.
The clip was a trailer of director Jia Zhangke's 2015 drama "Mountains May Depart" shown Thursday at the Accessibility Film Forum event in the sidelines of the ongoing Shanghai International Film Festival. It was adapted for the visually impaired to demonstrate to industry insiders, as well as the public, how movies can be accessible for all audiences.
For the over 17 million people with visual impairments and more than 27 million with hearing impairments in China, many new releases remain off-limits because the films lack components catering to that group. Advocates say the latest movies seldom provide audio narration or sign language alternatives — which are mostly limited to older Chinese releases — and even if they do, commercial cinemas and streaming platforms are not yet aware of these elements.
"Accessible films should not only be a public welfare action, but also a part of film and television production," Han Dongxue, founder and CEO of Yier Information Technology, said during the forum. Her company works with filmmakers and production companies to make accessible versions of the latest releases for people with visual and hearing impairments.
Currently, people with such disabilities rely on special screenings hosted by local communities and volunteer groups to enjoy "barrier-free" films. Han said commercial investments to boost accessibility have been limited due to a lack of funding and copyright-related issues.
In recent years, local governments have stepped up to make movies accessible for all. Shanghai has about 50 commercial movie theaters that provide additional headphones with a specific narration channel for the visually impaired to listen to the latest releases.
Last year, as part of the government's bid to enhance public services, China's Ministry of Industry and Information Technology also directed internet companies and mobile apps to modify their services and make them more accessible for the elderly, as well as those with visual, hearing, and physical impairments.
Alice Hu, a deaf visual artist who spoke at the forum using sign language, said she hopes to see more movies using sign language, adding that filmmakers should involve more people with disabilities in the production process as well.
Moviemakers like Jia are already ardent advocates for the cause, calling to make movies more inclusive. As a delegate of the National People's Congress — the country's top legislature — Jia has proposed legislations for barrier-free movies and reducing copyright scuffles.
Yang Hua, secretary-general of Shenzhen's Information Accessibility Research Association, said that both commercial and policy figures need to be more invested in this issue. She added that despite some progress, the industry needs to do more in providing an inclusive movie-viewing experience.
"Even if the technology allows (for accessibility)," she said, "the support to make it happen is far from enough."
Contributions: Huang Yujia; editor: Bibek Bhandari.
(Header image: Audience members with hearing impairments experience a film at a movie theater in Guangzhou, Guangdong province, March 6, 2018. People Visual)