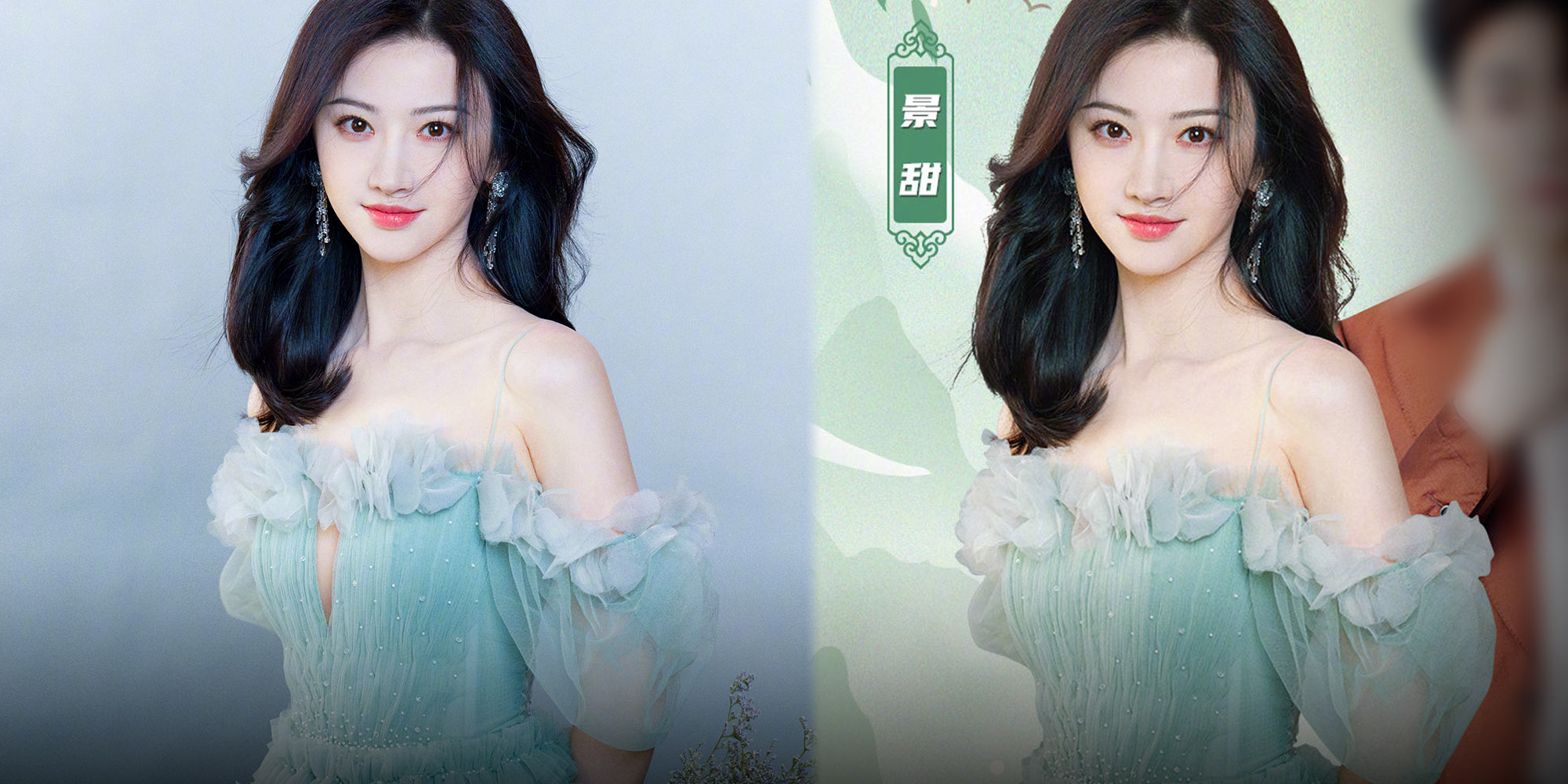 NEWS
Netizens Baffled After Chinese Broadcaster Edits Actor's Dress
CCTV shared a different version of Jing Tian's dress, covering up parts of the actor's cleavage.
Chinese social media has a question for the country's state broadcaster: Why did it digitally edit an actor's evening gown?
After China Central Television (CCTV) published posters of celebrities participating in its Dragon Boat Festival gala Monday, some eagle-eyed social media users were quick to note that actor Jing Tian's dress appeared to be different from the one she had shared from the photoshoot. CCTV had covered up the parts of her ruffled dress that had revealed her cleavage.
Hours before Monday's gala, the award-winning actor had shared photos of her off-shoulder teal-colored gown with her fans on microblogging platform Weibo. She mentioned she was attending the CCTV gala later that evening.
Jing's dress getting altered at the hands of CCTV has since become a topic of discussion on Weibo, with a related hashtag being viewed over 800 million times. While some users argued the TV station was right to make such changes to the dress, critics questioned the intentions behind policing women's clothes.
"Papa CCTV is so strict! This edited version looks even better than the original one!" one user commented under a related post, hinting at the station's influence. "This is CCTV. What's wrong with being a bit more decent?" read another.
"Why would someone think this is cute? It's like every little regression is worth alerting," said a user who disagreed with such policing.
This is not the first time Chinese broadcasters have taken on the role of fashion police, or an issue that's unique to China. While domestic television stations have time and again blurred images deemed objectionable, including men wearing earrings and people with tattoos, one school in the United States went a step further by editing female students' yearbook photos to cover their chests.
Editor: Bibek Bhandari.
(Header image: Left: Actor Jing Tian's portrait; Right: Jing Tian on CCTV-3's promotional image. From @景甜 and @央视文艺 on Weibo)