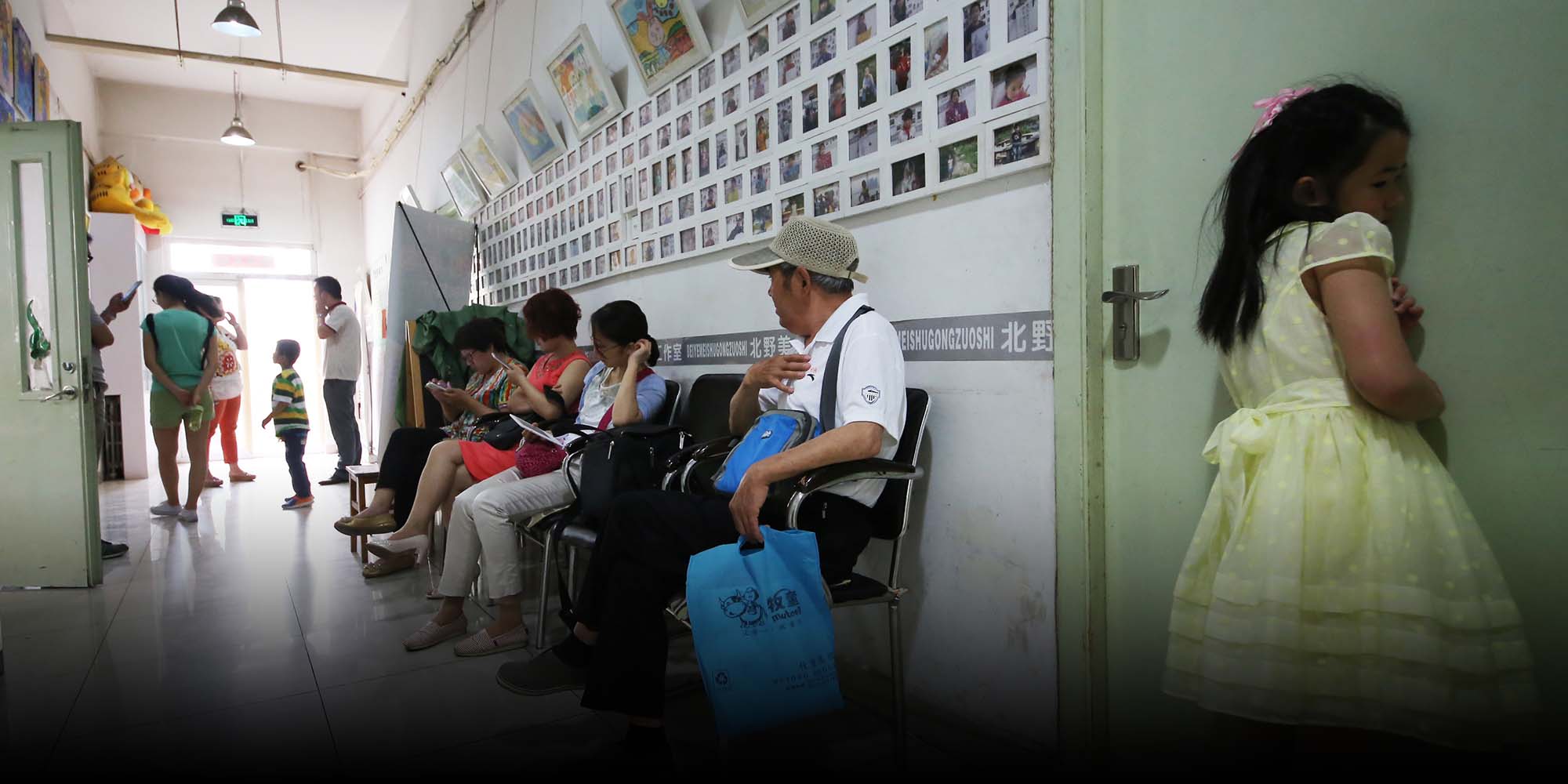 NEWS
New Department to Oversee China's Chaotic Tutoring Market
Companies cash in on Chinese parents who fear their children will fall behind without extra classes.
China's government has further strengthened its oversight on the rapidly growing market for extracurricular education by establishing a new ministerial department tasked with monitoring the sector.
The main responsibilities of the department, which falls under the Ministry of Education, include managing training schools that target middle and primary school students and kindergarteners, drafting policies to regulate the market, guiding law enforcement, and regulating contests, according to an announcement Tuesday.
After-school tutoring is in high demand among Chinese parents wishing to give their children the best-possible chance of succeeding in the country's competitive school system. Many families, especially in cities, spend small fortunes to put their children through a full schedule of extra classes every week.
But the market is rife with companies that skirt the rules. In its latest crackdown on malpractices by training organizations, the State Administration for Market Regulation earlier this month said it had fined 15 extracurricular training institutes a total of 36.5 million yuan ($5.7 million) for false advertising, faking teachers' qualifications, and exaggerating the effects of their classes.
China's Cabinet, the State Council, in August 2018 issued a document that was the first systematic attempt to standardize the extracurricular training sector. "Following this document, many organizations have been punished for unstandardized pricing or false advertisement, among other problems," said Chu Zhaohui, a researcher with the state-run National Institute for Education Sciences.
But the intensified oversight since 2018 has also inspired many training institutes to adopt a variety of tactics to avoid scrutiny, Chu said. "Some have shrunk in size. Some become invisible. Some no longer call themselves training schools, but they continue to recruit students for their training sessions."
The new department means further standardization of how the sector is regulated, Chu said, adding he's not confident the move can fundamentally address the chaos in this market.
"The most effective way of managing training organizations is to reduce demand," Chu told Sixth Tone. "That can be realized through providing balanced education resources and changing the score-based evaluation system (for students)."
Despite government attempts to lessen the academic pressure on China's young students, extracurricular tutoring institutes continue to thrive because parents believe merely attending school will mean their children fall behind.
The high cost of raising a child, in part due to extracurricular classes, is often cited by young Chinese couples as a main reason why they don't want more than one child. The Chinese government's announcement in May that it was allowing couples to have up to three children was accompanied by promises it would seek ways to lower the cost of education.
But for now, many parents consider getting started early with extra classes a must.
"I've learned so much about what you might suffer if you don't prepare your child before they become a primary school student," said Li Xiaoxu, a mother of a 5-year-old girl in Shanghai. "Many schools still assume fresh first graders should have basic math skills or learn (the Chinese transcription system) pinyin before they start primary school."
When reached by Sixth Tone, an employee of a training school in Shanghai targeting mostly kindergarten-age children said their business has remained stable despite reforms in the city aimed at making their services less attractive, such as those making it harder for primary schools to select pupils.
They even expanded their service last year to cover primary schoolers, the employee said.
Editor: Kevin Schoenmakers.
(Header image: Parents wait outside a training school classroom in Beijing, May 30, 2015. People Visual)