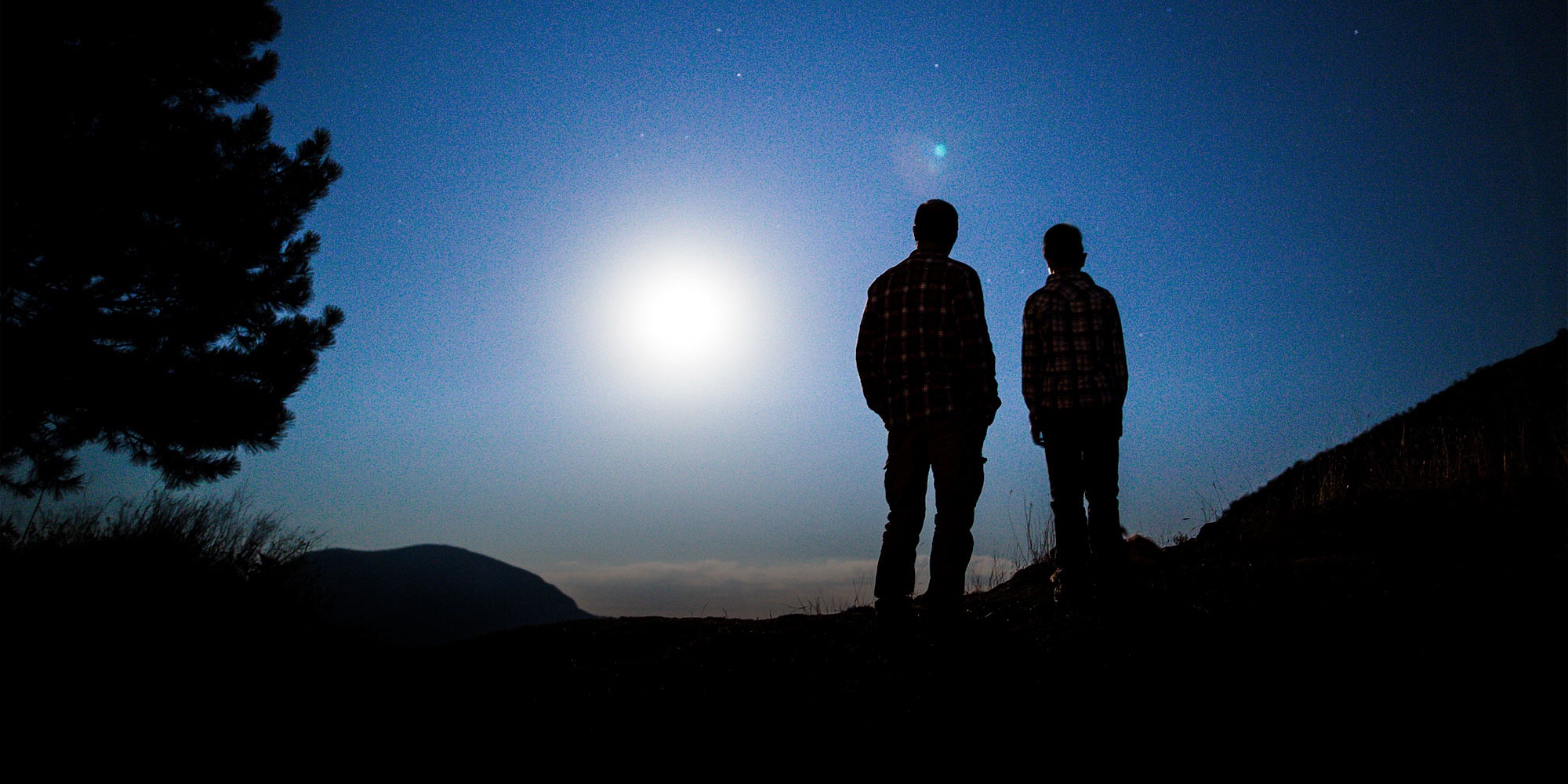 SIXTH TONE ×
After 15 Years, He Found His Son. Now, a Father Counts the Cost.
When traffickers snatched Shen Cong from his home, his father never stopped searching for 15 years. The boy was found last March but his family, now deep in debt, is struggling to cope.
"Are you... Shen Cong?!"
It's a question that haunts the 16-year-old. Over the last year, he's changed cities, schools, and even his name, but curiosity still lingers and his classmates always seem to identify him.
He's even asked his father Shen Junliang, 43, if his mother could take him to school instead. "Everyone recognizes you (from TV)," he told him.
In March 2020, the father and son had made headlines nationwide. They were reunited 15 years after child traffickers abducted Shen Cong — then just 1 year old and an only child — from his home in Zengcheng, Guangdong province. Following a search that lasted a decade and a half, police eventually found he'd been "sold" to another family in a different city for 18,000 yuan ($2,800).
The media attention meant they'd be instantly recognizable, even as the family fought to put the trauma behind them. Shen Junliang says their father-son relationship, which has existed for just over a year, is "precious but fragile."
And it's also come at a cost. During the time apart, Shen Cong grew up with another family, largely oblivious about his birth parents, and Shen Junliang spent 15 long years searching for his firstborn.
In that time, Shen Junliang abandoned his job, his dreams, and to an extent, even his two younger sons. Now, burdened with mounting debt, no regular income, and Shen Cong's dipping grades in school, the Shens are struggling to start life anew.
Found and lost
In March last year, Shen Junliang had gathered his family for a group photo. It was a rare photograph of the family, and the first with them all together since 2005, when their firstborn was abducted. Shen Junliang even used it as his background on Douyin — as TikTok is branded in China. Except, they all had their backs turned to the camera and Shen Cong's face was blurred out.
"Is this OK?" He'd asked Shen Cong, who nodded in agreement. But it wasn't long before the child was unhappy again at the possibility of being recognized.
Shen Junliang says he's keenly aware that his son is anxious about the "Shen Cong" label and does not want to be different from others. Shen Junliang has even stressed to his family that they shouldn't call him by his original name outside the house. And even in the neighborhood, he never walks next to his son.
But it's not just the label that worries Shen Junliang. When they were reunited, it upended the life Shen Cong had always known. He had to move to Jinan, in Shandong province, where the Shens had lived for the last 12 years — 1,600 kilometers away from Meizhou where he had been raised by another family since 2005.
Shen Junliang still remembers the early days in 2020 when the family learned that Shen Cong had been found. For two months, Shen Junliang thought to himself, "How can I be a good father?" In his 15-year search for Shen Cong, he'd seen many similar cases. "Most integrations (of children back into their birth families) do not go smoothly," he says.
It's why the subject of the family that took in Shen Cong is still extremely sensitive for father and son.
According to Shen Junliang, the family in Meizhou once called and told Shen Cong that others would still recognize him despite the blurred photo on Douyin. "How?" Shen Junliang had asked. Shen Cong replied, "Because they can."
Shen Junliang wasn't too pleased with the answer but didn't ask Shen Cong what the family had exactly said to him. He says he wanted to give his son some space, and was afraid that bringing it up would make him unhappy.
Shen Junliang recalls telling his family: "We shouldn't mention this matter (about the other family). The child is still young, and I'm afraid that it will make him sad."
Incidentally, before police arranged for Shen Cong to meet his birth parents last year, Shen Junliang says he nearly refused to go because he was determined to file a lawsuit against the family that raised his son. But his wife convinced him that Shen Cong was large-hearted; then his son also requested that no action be taken against his foster family. Shen Junliang agreed.
He says he knows little about his son's life in Meizhou except that he was addicted to basketball and video games, and fared poorly in school. After moving to Jinan, Shen Cong scored just 40 out of 150 in math and knew only the first few letters of the English alphabet — he was basically at the bottom of his class.
Shen Junliang told his two younger sons that their eldest brother had been living far away for many years and had fallen behind in many ways — more importantly, he needed company. He asked them to understand, and the two sons nodded.
Now, Shen Junliang's youngest son, a top student, teaches his brother English and Shen Junliang himself works with Shen Cong, memorizing English words and listening to online classes together almost every night.
But it wasn't always this way. In fact, Shen Junliang says he wasn't that involved in the academic lives of his two younger sons. The youngest does particularly well in school. Once at a parent-teacher meeting, he was asked about the secret behind his third son's good scores. He stood up and said he didn't know. "I really didn't know," he says.
Recently, Shen Junliang bought a colorful English wall chart to hang up and relatives gave him 5,000 yuan to enroll Shen Cong in after-school classes — something he could never afford for his two younger sons. He'd spent all his savings looking for Shen Cong.
Tired at heart
In his unceasing 15-year search for his son, Shen Junliang has accrued nearly 600,000 yuan in debt. In his rented home in Jinan, the living room is almost bare, except for a small cabinet he'd found dumped on the road and four rickety chairs bought secondhand.
After police had located his son, Shen Junliang was anxious about whether Shen Cong would be disappointed with their state of affairs. It affected his wife too, who for several days asked constantly: "How can we take our child back to our home looking like it does?"
When it was time to bring him home, the couple first took their son to an aunt's house for some days and then shifted to an uncle's house for the next few. They believed this was better than taking him to their own decrepit home.
On realizing that they couldn't drag the charade on forever and with Shen Cong asking when they'd go back home, Shen Junliang deliberately chose to return to their rental home on the night of March 18, 2020.
There, the family had to turn to friends for help. One well-wisher saw Shen Cong and his two brothers crammed together on a single cot and bought them a bunk bed; and when Shen Junliang realized his son wasn't used to drinking the harder water available in northern China, a friend gave the family a mini water dispenser.
Another friend bought Adidas shoes for Shen Cong in March last year, but they were too big for him, so the younger sons shared them instead. This was their first pair of branded shoes.
On his son's first day back, he remembers dragging a bench over to the door — there was little else to sit on. Shen Cong followed him, he says, and he also noticed his son's eyes showed surprise. Shen Cong looked around and told him, "This is our home."
An awkward silence followed as relief washed over Shen Junliang: His son wasn't disappointed after all. The silence was broken only when his younger sons invited their eldest brother to play poker and he readily agreed.
Since then, the year grew slightly better for the Shens. Their eldest son was back, leaving the brothers happy; and the family spent important holidays together for the first time in 15 years — Lunar New Year, Mid-Autumn Festival, and the birthdays of all three children.
According to Shen Junliang, he once sat down with Shen Cong and told him, "You get into high school this year, and I'll give us a better home."
But a year on, that living room now only has an extra TV and sofa, both gifts from a reporter who knew them well.
In an interview toward the end of last year, Shen Junliang was asked to summarize his family's life since Shen Cong came back in just a few words. Looking into the camera, Shen Junliang had said "beautiful" and "happy."
By March this year, that had changed. Hanging his head and repeatedly fumbling with a pen in his hand, Shen Junliang only said he was "tired at heart."
Fifteen years on pause
When he was first told that his son had been found, Shen Junliang thought his and his family's days of living nearly penniless had finally come to an end. He remembers thinking to himself that since he was a business manager when he was younger, he'd be able to find a decent job again.
But all he managed was a job as a designated driver.
At 11 p.m. on March 31 this year, Shen Junliang had yet to receive a single order. Through the night, as he stood waiting for work in front of a restaurant, he muttered just one sentence over and over again: "What am I going to do?"
And when another driver told him that he had no orders for three days, Shen Junliang was startled: "Three days? If that is so, my family won't be able to eat."
That was also the day he owed 3,600 yuan in rent at a time when he had only 900 yuan left in his account, and a little over 2,000 yuan in his driver's account. Holding up his phone, he scrolled through past chats with his landlord showing the number of times he'd asked for a few more days of grace.
"It's embarrassing," he says at the thought of asking for another extension. By the end of his shift at around 3 a.m. Shen Junliang still hadn't earned 150 yuan — the daily minimum he had set for himself.
At times like this, he says he can't help but think back to 16 years ago, when traffickers hadn't barged into his home, tied up his wife and snatched Shen Cong away. Then, Shen Junliang was a department head at a plastic products factory, managing thousands of people. He lived the good life: high-end hotels, imported cellphones, expensive cigarettes, and good liquor.
But now, to get a 90 yuan commission, Shen Junliang has to grit his teeth and stay silent in the face of an impatient customer.
It wasn't until the search for Shen Cong ended last March that Shen Junliang realized what the last 15 years had cost him and his family. They'd spent all their savings in the first four years, and had to leave their home in Zengcheng and move to Jinan where they borrowed more from family and friends to continue looking. For all those years, Shen Junliang says he walked the streets with a large suitcase stuffed with missing person flyers.
Recently, while in his friend's Mercedes-Benz in Guangzhou, Shen Junliang noticed how much things had changed. Before the traffickers ruined his life, he was far ahead of this friend in terms of wealth. And now, the only time Shen Junliang would be able to drive such a car is as a designated driver.
Shen Junliang says he once even applied to be a waiter. The owner of the restaurant he applied to recognized him, and asked about the by-then completed search for his son. Eventually, the owner told Shen Junliang that the waiters were young people without families or responsibilities, working for around 2,000 yuan. "You have three sons at home," the owner told Shen Junliang, "It's not enough."
When he isn't feeling good, Shen Junliang rides his e-bike at night around the city. He goes home in the morning, after his sons have gone to school. Just like those years of searching for his son, he is afraid to pause; he says he has to keep himself busy.
A few years ago, he says his brother sat in Shen Junliang's bleak rental home, gripping the refrigerator while crying. He told Shen Junliang that he hated himself for not being able to help more. Shen Junliang's parents too, in their 70s, still work part time — and give all their money to the Shens. That was then Shen Junliang says he realized his whole family had been dragged down by the never-ending search.
Such was his determination to find Shen Cong that in 2017, he once forgot to pick up his younger sons from school. On that day, he says, he'd returned to Jinan from Guangzhou and was replying to messages about his search, too busy to care about his other sons.
He rushed to the school and halfway there saw his two sons, then in grades six and four, in the distance. Shen Junliang says he ran to them and reached out to carry the two huge school bags but to his surprise, the children refused. Their attitude, he says, was one of "reserved understanding."
Shifting priorities
Now, the high school entrance examinations are around the corner for Shen Cong and his second brother. Shen Cong only gets 70 points (out of 150) in English exams and his tutor told Shen Junliang that he needed a teacher who was better at preparing students for exams.
This tutor had seen Shen Junliang's phone number online and took the initiative to offer help. Since his son's return, Shen Junliang says, such good Samaritans have surfaced from time to time. Recently, another teacher called to say he could tutor Shen Cong in math.
This year has also changed Shen Junliang's priorities. His single-minded goal of finding his son fulfilled, his thoughts have turned to new problems: What if Shen Cong doesn't get into high school? What about his children's tuition fees?
Last September, he started a live-streaming e-commerce channel. A few hours into it, he had earned more than a month's wages as a designated driver. Stone pot, snail noodles, and so on, he says there were so many things he'd never heard of. He could only ask the whole family to come together to help him pick the goods.
Once, the liquor he sold was 3 yuan more expensive than on e-commerce platform JD.com. He felt like he was cheating people, and had a big fight with his supplier — he even refunded the money to his customers one by one. By his sixth livestream, Shen Junliang believed that without a good team to select goods, he might as well forget about it for the time being.
Before Spring Festival, Shen Junliang says he experienced chest pains several times. But time and the need for money didn't allow him to think more about it. Recently, he's found an app to find jobs and has started updating his resume, with hopes to apply widely for work.
Facing such problems, Shen Junliang says he often feels powerless. If it weren't for the traffickers, his life wouldn't be this way. And this has only intensified his hate for human trafficking.
Over the past year, that hate even gave Shen Junliang opportunities. One person, in consideration of the resources and time Shen Junliang had accumulated in Guangzhou searching for his son, asked if he was willing to offer his services to other parents searching for their children for a fee.
After thinking about it for a while, Shen Junliang refused. He says it's not the kind of money he wants to earn.
A version of this article was originally published by White Night Workshop. It has been translated and edited for length and clarity, and is republished here with permission.
Translator: Matt Turner; Editors: Lu Hua and Apurva.
(Header image: E+/People Visual)