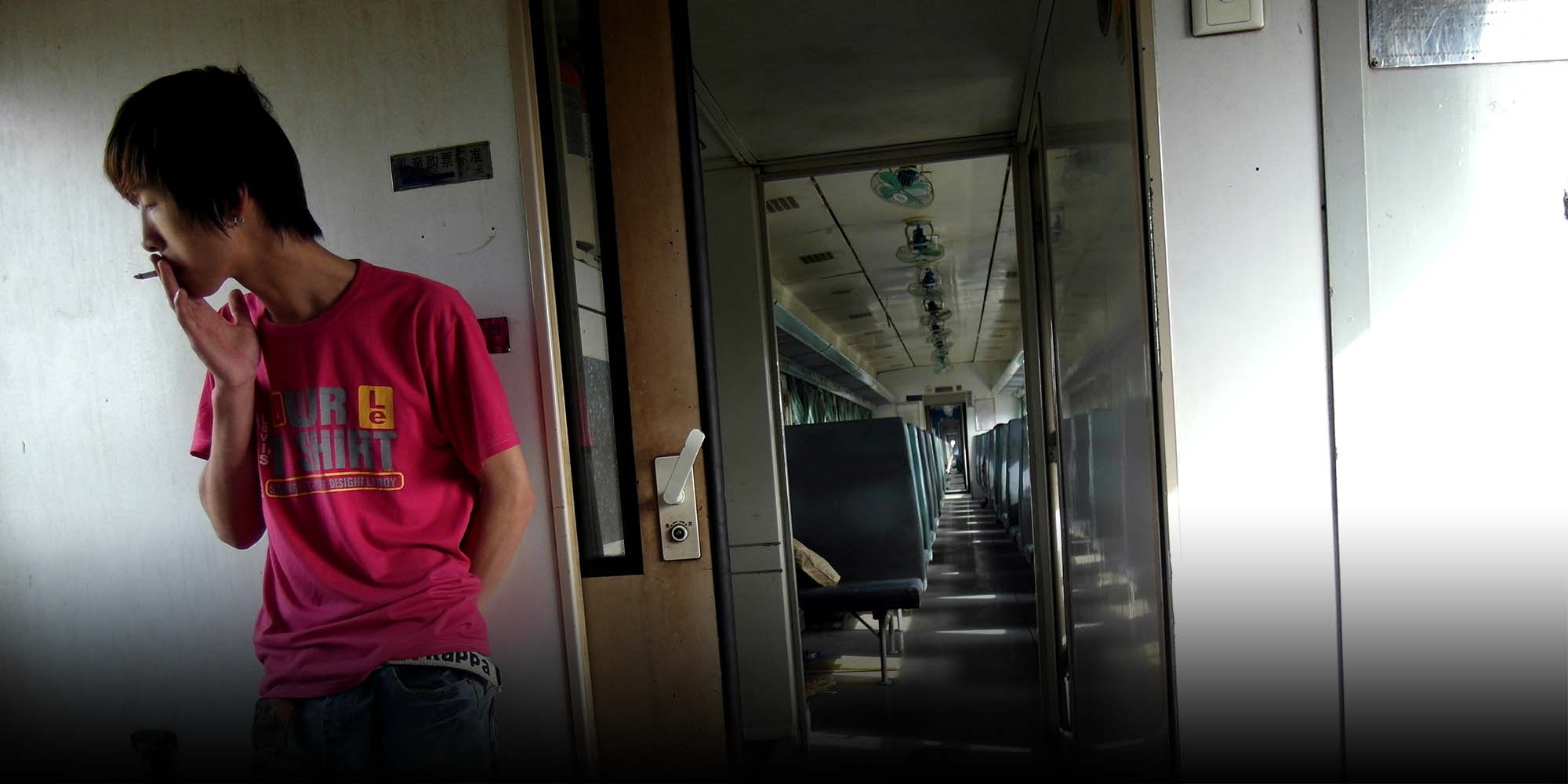 NEWS
Court Bans Smoking Along Two Beijing Rail Routes After Lawsuit
The lawsuit from a nonprofit is said to be the country's first public interest case over smoking in public areas since the country's new civil code came into effect.
A court in Beijing has ordered some normal-speed trains to remove smoking areas after a rare lawsuit against state-owned rail operators demanding to end secondhand smoke on board.
On Wednesday, the Beijing No. 4 Intermediate People's Court notified the plaintiff, the China Biodiversity Conservation and Green Development Foundation, of its decision to remove all smoking areas from trains connecting Beijing with Dunhuang in the northwestern Gansu province, and Zhangjiakou in the central Hebei province. The court also asked the trains — the K41/K42 and Y535/Y536 routes — to remove smoking areas and add "no smoking" signs.
"It is China's first public interest case over smoking in public areas," Ma Yong, the plaintiff, as well as the deputy secretary-general of China Biodiversity Conservation and Green Development Foundation, told Sixth Tone. It is the country's first such lawsuit since the new civil code came into effect January.
In recent years, several Chinese cities have banned smoking in public places, and smoking is not allowed on public transportation, including buses, planes, subway trains, and high-speed trains across the country. However, most normal-speed trains still have designated smoking areas and provide cigarette utensils.
Ma said his organization has been receiving complaints from passengers, especially those with children, complaining of secondhand smoke and poor air quality inside the trains. Some volunteers who set out on the four-hour trip from Beijing to Zhangjiakou — one of the sites of the 2022 Winter Olympics — found the air quality on board the train to be contaminated with cigarette smoke and staff didn't bar people from smoking.
In 2018, a college student had sued the China Railway Harbin Group — and won — over secondhand smoke in the country's first lawsuit against smoking in public areas. However, a smoking ban has not been widely instituted in the trains.
Li Enze, a lawyer at Beijing Yipai Law Firm, told Sixth Tone that activists — individuals or nonprofits — can only take legal action after riding the trains and collecting evidence. However, it's not possible for them to take all trains across the country.
"If the railway authorities could take more positive actions, it will be a longer process," Li says.
Despite the popularity of high-speed trains and low-cost flights, China still has over 2,000 normal-speed trains operating every day accounting for over 3 million trips. According to China Railway, only 100 normal-speed trains have implemented the smoking ban as of May 2020.
"Given the huge population of smokers, it's not easy to apply a smoking ban strictly," Ma said, adding that it may be more difficult to enforce such bans on longer trips.
China has over 300 million smokers, and tobacco, which can lead to cancer as well as respiratory and cardiovascular diseases, is responsible for killing more than 1 million people in China each year. Without further anti-smoking policies, the number of deaths could double by 2030 or even triple by 2050. 
A survey on a smoking ban for normal-speed trains conducted by the Chinese Association on Tobacco Control during the 2019 Spring Festival — a peak travel season — showed all female respondents and non-smokers were in favor of the ban, while one-third of smokers also showed support for such a policy.
Editor: Bibek Bhandari.
(Header image: A man smokes on a train from Linfen to Xi'an, May 18, 2011. People Visual)