SHANGHAI — For Shanghai's biggest annual film party this year, the emphasis is on the party.
The 24th Shanghai International Film Festival (SIFF) kicks off Friday with a series of patriotic movies as a tribute to the Communist Party of China ahead of its 100th anniversary next month. Hundreds of high-profile celebrities are expected to join a glitzy opening night at the Shanghai Grand Theater. 
The festival will open with a premiere of the historic movie "1921" directed by Huang Jianxin and Zheng Dasheng. Scheduled to release next month, the period drama stars celebrated actors — including Ni Ni and Liu Haoran — and revolves around stories taking place around 1921 that led to the formation of the Communist Party of China, which marks its centenary on July 1.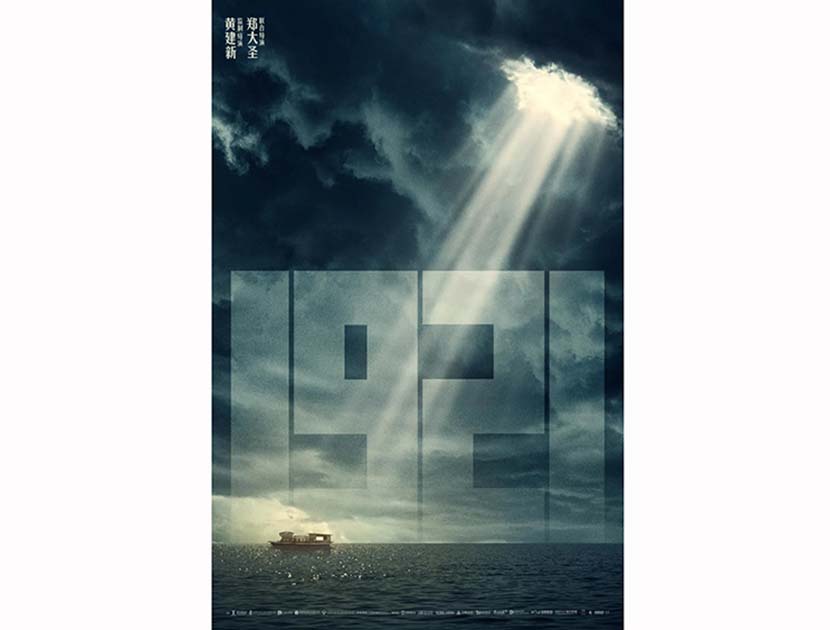 A poster for "1921." From Douban
SIFF is an annual gathering in the city's events calendar, showcasing domestic and international films. This year's festival will be held with a full audience capacity, unlike last year, when it was initially postponed and later organized as a mix of virtual and in-person events due to the pandemic.
More than 400 domestic and international movies will be screened at 40 theaters in this year's festival that will run from June 11-20. The screenings were selected from 4,443 films from 113 countries and regions, according to the Shanghai Municipal Administration of Radio and Television that oversees the city's culture and entertainment events.
Other patriotic movies being shown as part of the special screening include the classic "Heroic Sons and Daughters" and the historic drama "Nanchang Uprising" released in 1964 and 1981, respectively. While the former tells the story of Chinese soldiers in North Korea during the Korean War, the latter tells the story of a Communist Party-led armed resistance against the Kuomintang in the Chinese Civil War, which began in 1927.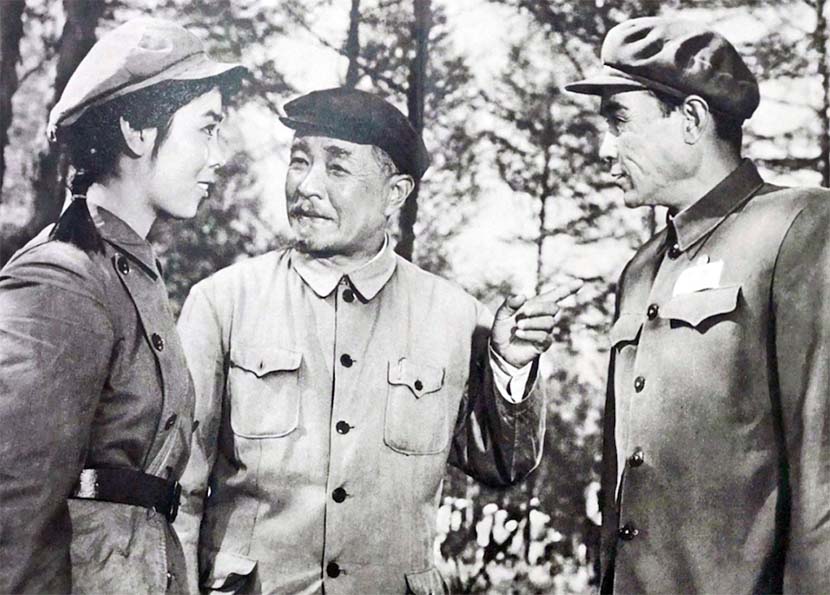 A still from Heroic Sons and Daughters." From the festival's official website
Though the festival is opening with movies that run high on nationalism, such films have long performed well at home. A year before the pandemic, patriotism-flavored movies — "My People, My Country," "The Climbers," and "The Captain," — topped China's holiday box office, while movies from the "Wolf Warrior" franchise have also emerged as winners.
The film festival comes as Chinese moviegoers are going to the theaters in record numbers in the wake of entertainment venues reopening after being shuttered for virus-control measures. When SIFF opened its ticket sales on June 5, demand was so high that the designated booking site Taopiaopiao crashed, and all screenings were sold out within minutes once it resumed later that same day.
Wu Jiaying, a devoted movie enthusiast, said she managed to secure tickets for five movies despite the hiccups. She woke up before 8 a.m. to nab the tickets sold in the first batch, but was unsuccessful.
"Based on my experience in previous years, other booking slots open up within 10 to 20 minutes," Wu told Sixth Tone, explaining how she managed to get the tickets. "This year's film selections are a bit limited, but I don't have any regrets."
Editor: Bibek Bhandari.
(Header image: Posters for the 24th Shanghai International Film Festival seen outside the Shanghai Film Art Center, June 11, 2021. From @奇爱博士 on Weibo)